As the all-digital CES 2021 comes to an end, we got the official best of CES 2021 awards. This year too, the event was hosted by Engadget and Verizon. So here are the official best of Consumer Electronics Show 2021 award winners and all you need to know about them.
1. GoodMaps Explore: Best Accessibility Tech
The GoodMaps Explore is an indoor navigation app for visually impaired persons and first responders. With navigation accuracy down to just a few feet, it can tell people what's ahead and help them navigate indoors safely.
GoodMaps uses LiDAR technology for accuracy and eliminates the need to install additional beacons for indoor navigation. It is also convenient for people looking for an accurate map of an indoor venue or location. The GoodMaps Explore is a free app for the blind and first responders to help them navigate indoors and outdoors.
2. Omron VitalSight: Best Digital Healthcare and Fitness Product
The Omron VitalSight is a kit with a blood pressure monitor, a bodyweight scale, and a data hub to monitor your health. This remote patient monitoring program sends an alert to your physician if your vital signs indicate a heart attack or a stroke.
VitalSight not only sends this data to the physician but also manages billing, reimbursement, and other processes. You can contact the company about VitalSight via the company website.
3. Mudra Band: Best Wearable At CES 2021
Makers of the Mudra Band call it a wrist-worn brain to device interface. It is a smart band that you can attach to your existing Apple Watch and enable gesture controls. You can snooze an alarm, answer or reject calls, and do much more using this band.
It uses neural technology to convert your finger movements to gestures for the watch. The Apple Watch integration makes it one of the best wearable devices as it adds more functionality to it. You can order the Mudra Band at $179 from the company website.
4. Mercedes-Benz Hyperscreen: Best Transport Technology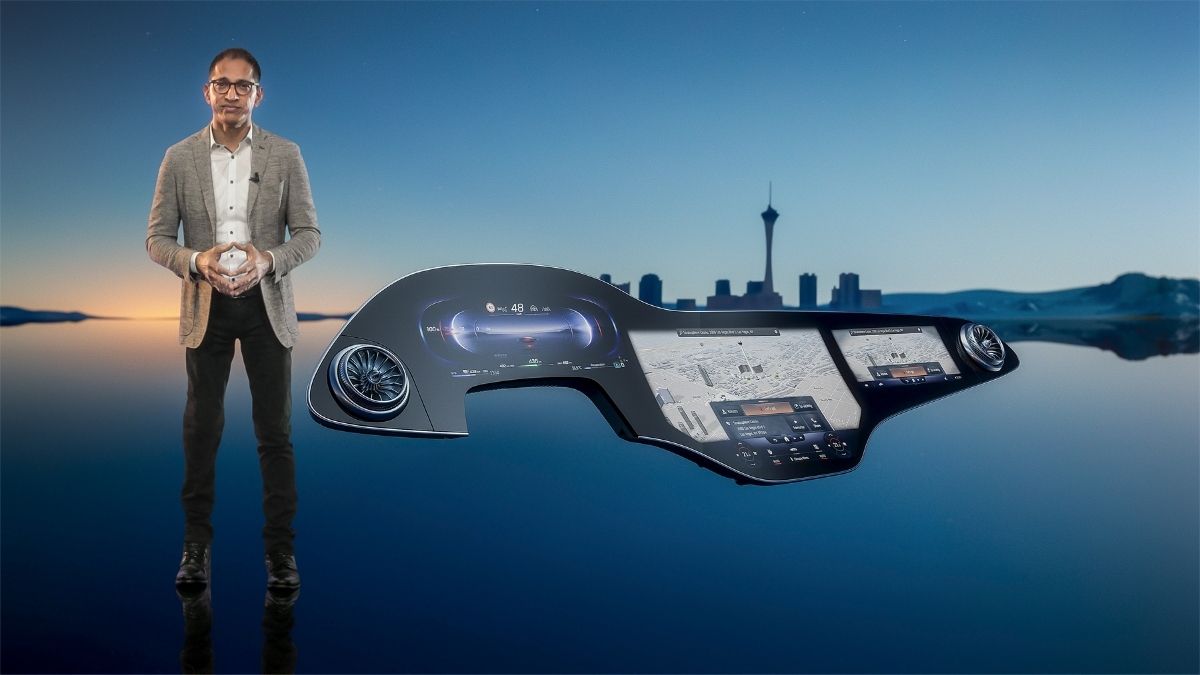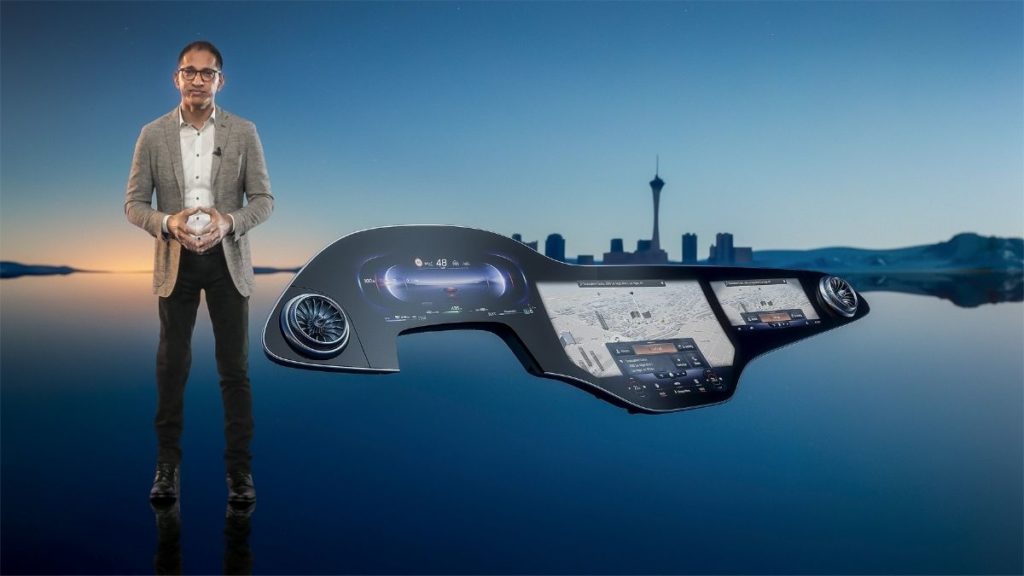 The huge 55-inch Mercedes-Benz Hyperscreen is a fusion of three screens across your car's dashboard. According to the manufacturer, it is Mercedes-Benz's largest and most intelligent human-machine interface.
It packs an octa-core processor, 24GB RAM, and 46.4 GB/second RAM bandwidth for a smooth operation. While the MBUX (Mercedes-Benz User Experience) tech was first introduced in the A-class cars in 2018, the latest iteration will come to its upcoming luxury car, the EQS.
5. Sony 360 Reality Audio Speakers: Best Home Theater Product
As the name suggests, the Sony 360 Reality Audio Speakers come with ambient room-filling sound. With 3 up-firing speakers, 3 mid-speakers, and a sub-woofer, it's a complete ambient home-theatre system.
You can connect and stream music on the Sony 360 Audio speakers via Bluetooth or WiFi. The Sony RA5000 speaker is also compatible with Alexa and Google Assistant, so you can use voice commands to control the speaker.
6. Samsung JetBot 90 AI+: Best Connected Home Product
Samsung introduced the JetBot 90 AI+ as a cleaning robot that doubles up as a pet monitor for your home. It has a docking station where the bot automatically empties its bin, and you only need to change the garbage back in every month or two.
Powered by AI and packing a LiDAR scanner, the Samsung JetBot 90 AI+ can thoroughly clean the house and avoid bumping into your pets and tables while doing so.
7. LG Rollable: Best Phone Or Mobile Device
This one was in the rumors long before LG decided to finally unveil it. The LG Rollable is true to its name, a phone with a rollable screen. While it isn't out yet, the company gave a teaser of the phone's design at its press conference at the CES.
From its teaser video, we can tell that the LG Rollable phone would look like a regular smartphone till you command it to roll out the extra screen. Seeing the way it is, LG can use a compact form factor to accommodate a large screen.
8. LG C1 OLED: Best TV Product
The 2021 Best TV product award was bagged by the LG C1 OLED. With a bumped-up brightness, better image processing, and 5.1.2 surround sound, the LG 2021 OLED lineup is a sweet deal. It will pack the Alpha 9 Gen 4 AI processors to optimize your viewing experience.
The television will come from 48-83-inch screen sizes and you can mount it on the wall or keep it on the provided gallery stand. You can check out the complete details about the LG C1 on the company website.
9. AMD Ryzen 5000: Best Gaming Product
AMD has been making a name in the laptop gaming market for quite some time now. With added features like the Precision Boost Overdrive, the AMD Ryzen 5000 makes up for an unbeatable laptop chip for gamers.
Designed on a 7nm "Zen 3" architecture, the AMD Ryzen 5000 comes with up to 16 cores, and a maximum boosted clock speed of 4.9GHz. You can check out the complete 5000 series lineup here.
10. Kohler Stillness Bath: Most Unexpected Product
This pleasant surprise from Kohler is all about relaxing and letting go of the stress. The American brand's bathing experience bagged the most unexpected product award as the Best of CES 2021. Kohler Stillness Bath is an inspired combination of aroma, lighting, water, and steam. Unlike any other bathtub, Kohler is trying to deliver a luxury experience with this one.
11. Samsung Health Smart Trainer: Best Sports Tech
With the idea of turning your home into a personal gym, the Samsung Health Smart Trainer is a virtual personal trainer. It tracks, analyzes, and tells you to correct your workout posture. The trainer also gives feedback in terms of rep counts and calories burnt.
In its virtual demonstration, Samsung has shown the trainer integrated into your Samsung smart TV and analyzing body postures using a web camera. It uses Bixby voice controls for an interactive training session.
12. ASUS ZenBook Duo: Best PC Or Tablet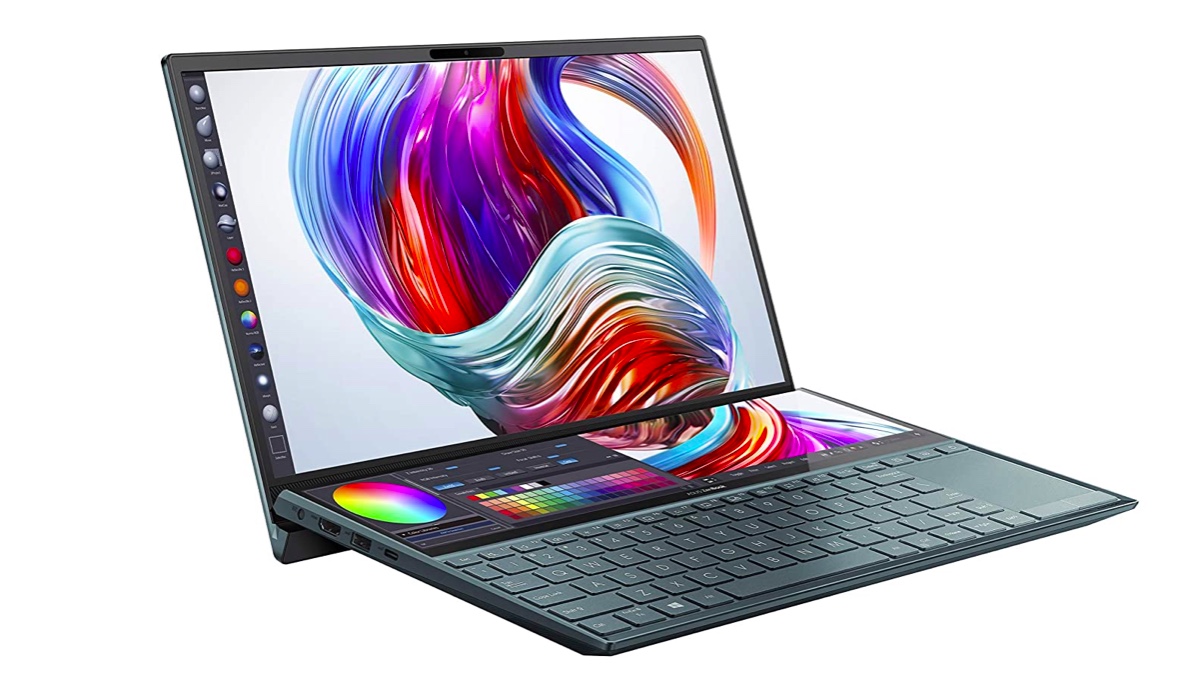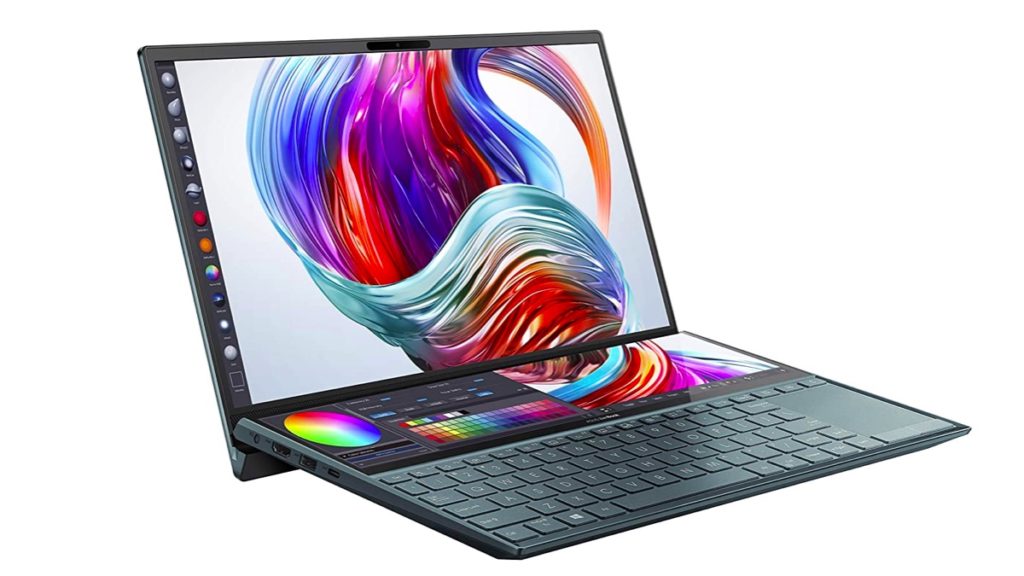 This came as a surprise to many but the ASUS ZenBook Duo has a practical design when it comes to having a secondary display on a laptop. It is one of the more professional laptops from ASUS. The company also offers the ROG Zephyrus Duo 15, which is a dual-screen gaming laptop.
With up to an Intel Core i7 chip, the laptop packs 2GB GDDR5 graphic memory, a Full HD 16:9 display, up to 16GB RAM, and up to 1TB PCIe storage. You can buy the ZenBook Duo starting at $988.99 from Amazon.
13. Sony AirPeak: Best Robot Or Drone
The CES has always been great when it comes to robots and drones. The best of CES 2021 in terms of drones was bagged by the Sony AirPeak. This drone is capable of flying with a full-frame Sony Alpha camera, which makes it the ideal film-making drone.
It is also the smallest drone to be able to do so. While there are not many details available on the product, the company will make it available in 2021 itself.
14. Samsung Solar Cell Remote: Best Sustainability Product
Samsung seems to have struck all the right tunes at the CES 2021. While the company isn't the first to bring out solar cell remotes, the initiative of bundling them with the 2021 TV lineup is what earned Samsung this award.
A solar cell remote can recharge itself via sunlight or indoor lighting, saving the hassle of replacing batteries and taking a more sustainable approach.
15. AMD Ryzen 5000 Laptop Chips: Best Of The Best Award
With the bleeding edge technology and innovation, it is no doubt the AMD Ryzen 5000 series bagged this award at the CES 2021. AMD has come up as an alternative to the Intel chips, and the new Ryzen chips are the reason for it to come up at the top this year.
As Apple, Intel, and AMD compete for the market now, the users are likely to get better value for money and performance options in the laptop category.
16. Razer Blade 15: CES People's Choice Award
The sleek gaming laptop from Razer is the CES People's Choice award winner this year. The Razer Blade 15 packs an 8 core Intel i7 CPU, up to GeForce RTX 3080 graphics, 4K OLED display, up to 1TB PCIe storage, and up to 32GB RAM.
The advanced model of the Razer Blade 15 gets Window Hello, USB Type-C charging, THX Spatial Audio 7.1, along with other options like the precision glass trackpad. You can pre-order the Razer Blade 15 starting at $1999.99 from the company website.
Rounding Up
The Consumer Electronics Show 2021 showcased new tech as well as improvements over previous generations. Companies like LG, Samsung, Asus, and Sony have showed-off products that have the potential to change the way we interact with technology.
Rounding up CES 2021, we can confidently say that there's a lot of exciting tech developments to look forward to this year.