One of the highlights of macOS Mojave is the dark mode that turns backgrounds into black and text into white. Google Chrome is yet to receive an update that will bring dark mode to the browser.
But according to a Reddit thread, a Google developer has recently submitted a code change in Chromium, the open source web browser that will bring native dark mode to the browser.
The changes made in the code have passed the review process and the dark mode is expected to arrive in the future release of Google Chrome.
Google Chrome follows a cycle for implementing the changes. Code changes are first tested in Chromium, then, passed onto Canary and then Chrome Dev. From Chrome Dev, the changes go through Chrome Beta and are then finally released in the stable version of the Chrome browser. Google releases a stable version of Chrome every six weeks.
The dark mode in Chrome browser will bring dark appearance to Omnibox, tabs, menus, bookmark bar, dialog boxes, and status bar. Being a system level change, the dark mode will also bring black background to the startup page in Google search and shortcuts.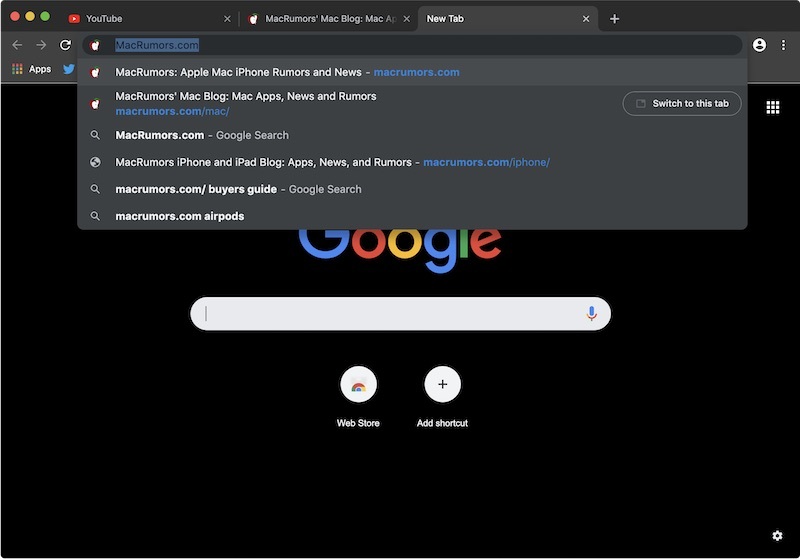 However, Google developers are facing an issue on how to distinguish dark mode from Chrome's Incognito Mode which is also dark.
Since Google Chrome 72 has been already branched and set to release in January, it is less likely that we will see the dark mode in it. However, we can expect Google to land it in Chrome 73 that will arrive in March.