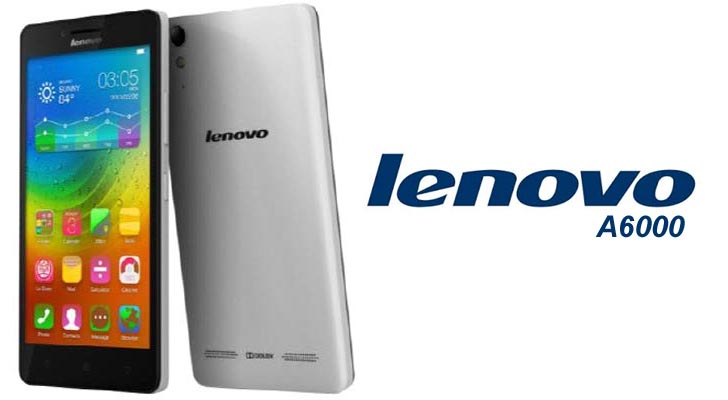 Lenovo showcased the phone Lenovo A6000 at the CES 2015 and it launched this budget smartphone today in India. This is the cheapest 4G smartphone available in the country. The phone is available for just Rs. 6,999. Lenovo is one of the largest smartphone makers in the world and last year it finalized the deal with Motorola.
Lenovo is following the online sales trend of its Indian rivals and it will sell the device exclusively through Flipkart. Registration for the phone has started from January 16th, 6:00 PM till January 27th, 6:00 PM. The phone sale will go live on January 28th, 2PM.
The Lenovo A6000 houses an impressive 5-inch 720p HD screen with sharp display capabilities. Primary camera is 8 megapixel and the secondary camera is 2 megapixel. The device features the advantage of stereo speakers equipped with Dolby Digital Plus technology.
The device has 1GB RAM and runs on 1.2GHz Snapdragon 410 quad-core processor. Talking about the storage, it comes with inbuilt 8 GB storage which is expandable via a max. 32 GB microSD card. The removable battery coupled with the device is of 2,300mAh capacity providing 13 hours talk-time.
The device stands out in terms of network connectivity. As I mentioned it earlier, Lenovo A6000 is the cheapest 4G smartphone in India. It supports TDD band 40 and FDD band 1,3,7 and 20.
Lenovo A6000 Specifications:
Operating System     Android 4.4 KitKat.
Screen                           5.0-inch, 720p IPS display
Camera                         8 megapixel rear, 2 megapixel front
Storage                          8GB of storage (plus a microSD expandable slot)
Processor                    64-bit quad-core Snapdragon 401 chipset
Battery                         2,300mAh
RAM                               1GB RAM
Speakers                     Stereo speakers with Dolby Digital Plus
Connectivity              Wi-Fi, GPS, Bluetooth, Dual Sim
Network                      4G LTE support
Price                               6999 Indian rupee($113)
---
 4G LTE is going to witness a major expansion in 2015 in India and in this scenario and Lenovo seems committed to provide users the best experience at affordable prices.
---