Following a four-month development cycle, the KDE community has released its first KDE Application bundle update for 2020. KDE Applications 20.04 contains a number of KDE-based apps and libraries that have come with dozens of changes, more features, and improvements.
2020.4 update for KDE Applications includes Okular, Dolphin, Lokalize, KMail, Konsole, Elisa, Gwenview, Yakuake, Kdenlive, KDE Connect, Spectacle, and Krita. So, let's discuss new changes in each application in detail.
KDE Applications 20.4: What's New?
Kdenlive 20.04 Video Editor
Starting with the most popular and open-source video editor, Kdenlive is updated to the new version 20.04. The new release brings major editing speed improvements owing to a new Preview scaling resolution.
Even the logging experience in the project bin also gets better with new filters. To add more information to a video clip, you can also add a rating and color tags to each clip.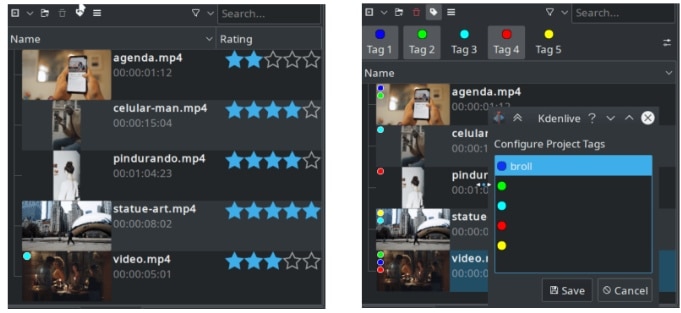 Using a new multicam editing interface, you can also now select a track in the timeline. In addition to the new features, the 20.04 also has several bug fixes to make Kdenlive more stable and error-free. For instance, broken motion tracker, DVD wizard crash, and timeline dialogs.
Here are the official notes where you can read the full list of new changes.
Elisa Music Player
The new update in 20.04 adds 'Now Playing' view to KDE's music player Elisa. This obviously makes the current windows more attractive. Additionally, you can also rearrange your playlist of songs using a new visual shuffle mode.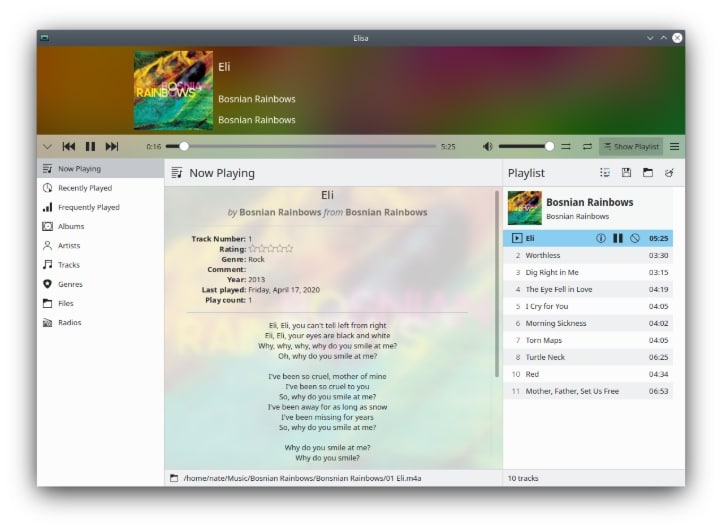 Elisa is also now more functional as you can access it from the system tray and minimize the playlist whenever you want. It also means you can close the main Elisa windows while listening to your favorite songs and continue doing work in other windows.
Okular Document Viewer
Okular supports several document types that you can read such as PDFs, Markdown, and comic books. In the latest update, Okular gets accessibility improvements for desktops and touchscreens. It simply means whether you're using the mouse wheel, touchscreen, or keyboard touchpad, you get a smooth scrolling experience.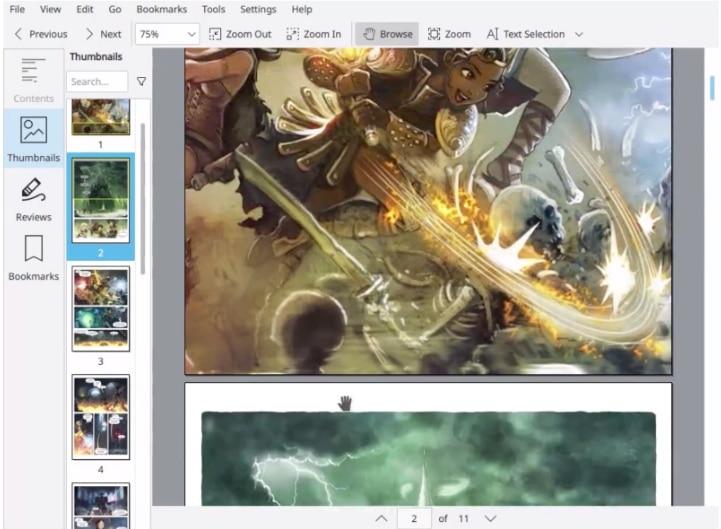 Dolphin File Manager
Dolphin is a very powerful KDE file manager that now ships a new feature to interact with a remote file system like Samba and SSH servers effectively. You can connect your Linux to the Windows samba shares which are now discoverable via the WS-Discovery protocol.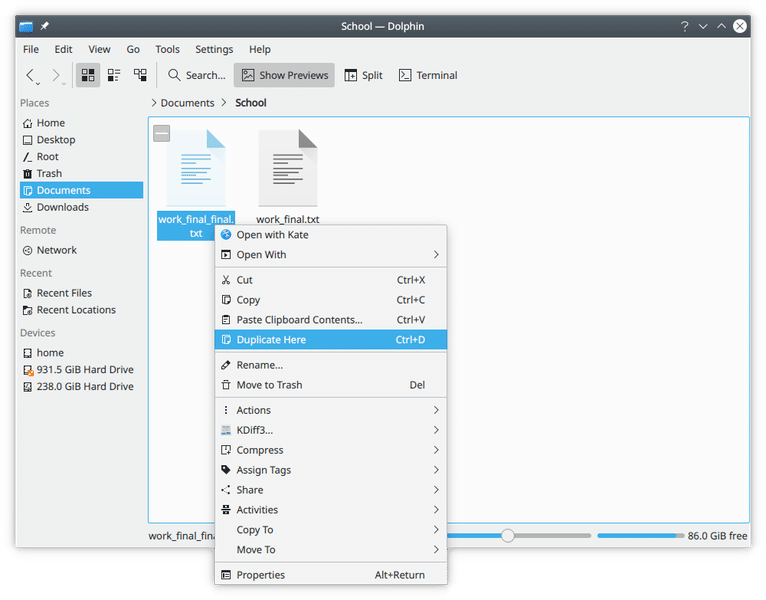 Using the same features, you can also watch videos or movies stored in remote locations without downloading to your local system. Moreover, you can stream them directly from the cloud to the Elisa player through the Dolphins.
Lastly, a long-awaited feature also gets shipped that allows you to search for files not just by their names or content, but also by their tags.
Other KDE applications 20.04 With Minor Changes
KDE's image viewer Gwenview resolved two major issues — applications hanging on launch (clipboard containing text) and pictures importing to or from remote locations.
Another bug fix involves large file transfers and blocking call applications in the KDE connect application. With the same KDE Connect, you can now start new conversations with the SMS app.
There are a few more applications that have received minor updates. You can read the official "KDE's April 2020 Apps Update" blog here.