Instagram's latest press release says it will require users to share their true birth dates with the platform. The platform says it is doing this to "create safer, more private experiences for young people." Facebook has been doing its fair bit in protecting younger users, and this move is likely to add to that.
If you've noticed, Instagram has been lately blurring sensitive content in your feeds. You can only see it if you click on the blurred graphic and agree to view the image or video. Now, Instagram will ask for your birth date before it lets you see sensitive material. If you think you can sneak past by filling in the wrong age, Facebook is one step ahead of you.
Back in July, Facebook shared that it will be deploying artificial intelligence for age verification. It will scan how people have wished you on your birthday. For example, "Happy 21st Bday!" or "Happy Quinceañera." Facebook's AI will scan and match your wishes with the birth date you've provided. If it doesn't match, the platform will show you a menu of ways to verify your age.
Should You Tell Facebook/Instagram Your Birth Date?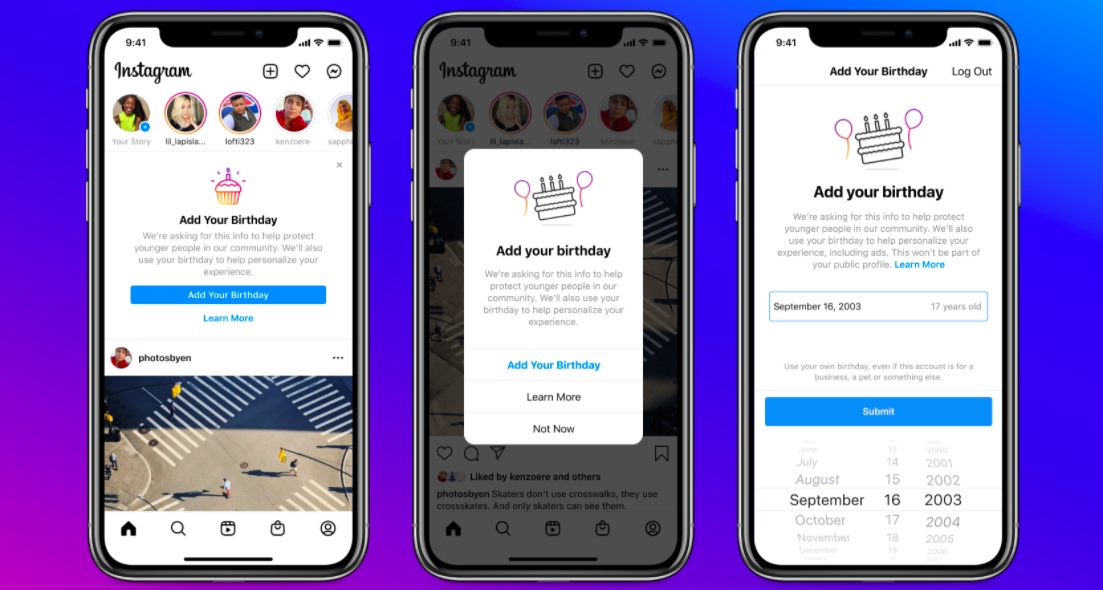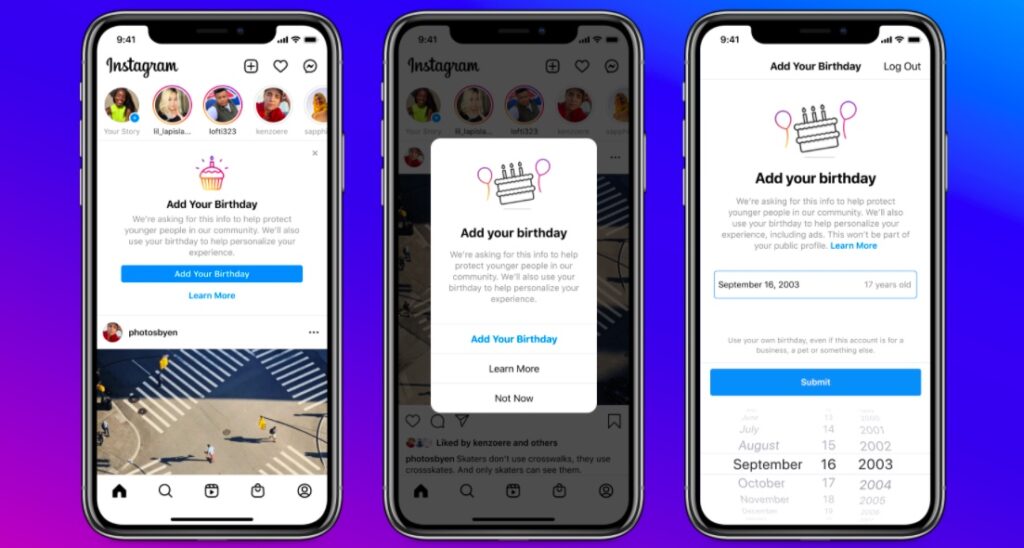 Now that it's mandatory to share your birthday with Instagram, there's not really much choice left. However, there are arguments that you shouldn't share your birth date on social media. And if it is necessary, you should at least hide it. These arguments are based on scammers using your birth date for several crimes.
Multiple privacy experts say scammers are most likely to defraud you or your friends and family around your birthday, and Facebook makes for a convenient place to get your birthday. So if you have to keep using Facebook and Instagram, the least you can do is completely or partially hide it from your public bio.
Yin and Yang
With Facebook, it is seldom a situation that is all good. Providing birth dates to Instagram would surely lead to a safer space for younger users, and the platform will be using this data to show ads. There should also be an option to provide only the year of birth to access sensitive content, but that would take away Instagram's advertising opportunity.
Considering how cookies and cross-platform tracking are going away, Facebook is looking for more ways to accumulate data from the platform itself. In this case, sharing your birth date with Facebook and Instagram sounds reasonable, as it will ultimately make the platforms safer for younger users. However, Facebook still needs to give users more control over how their data is used.