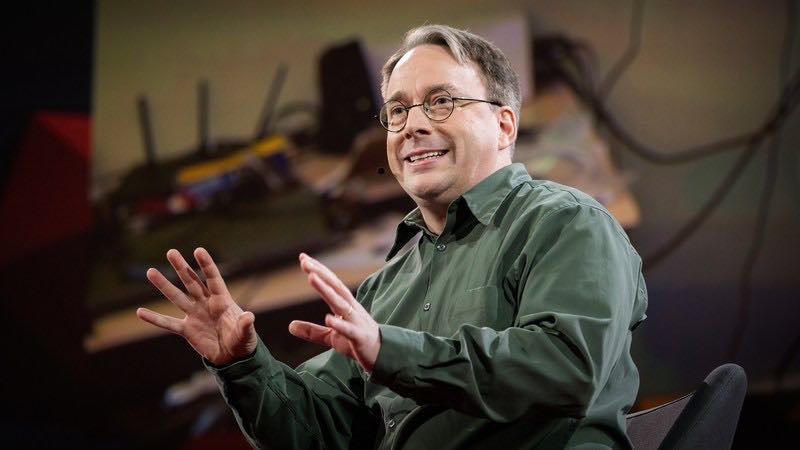 Short Bytes: Linus Torvalds is the mind behind Linux. In this article, we'll be taking a look inside the mind of Linus Torvalds and see what he has to say about his way of working and open source.
Earlier in February, at the TED 2016 conference, Linus Torvalds, creator of Linux operating system, shared his thoughts with the people.
Linus could be very easily regarded as one of the most influential peoples of last century who created a software that serves as the foundation of the 21st-century computing. Notably, he changes the technology twice — first with the Linux kernel, and again with Git, the source code management system being used all over the world by developers to maintain their code.
During the talk, Linus told that he's an engineer who wants to continue working for Linux and making it a more influential force in the technology world.
Talking about his childhood, he tells that he liked computers and maths. "I was into computers, I was into math, I was into physics. I don't think I was particularly exceptional. My sister said my biggest exceptional quality was that I would not let go," he says.
Also Read: Linus Torvalds: "I'll Spend Next 25 Years To Help Linux Beat Windows In Desktop War"
He praises open source for allowing different people to work together. "Code either works or it doesn't. There's less room for argument, and yet we have arguments despite this," he says.
Here's the complete talk:
https://www.youtube.com/watch?v=2CGbyz8UzCY
Did you find Torvalds' TED talk interesting? Share your views in the comments below.