Gateway Bronco, a licensed custom company for Ford pick-up trucks, has restored the first-generation Ford Bronco. It has been recreated as an electric SUV and now there are only two all-electric Ford Bronco trucks at present including this one.
The most exciting part is that you can win this electric Ford Bronco that costs around $300K, including all the taxes and shipping charges. This prize is a part of sweepstakes for the Big League Impact. Omaze, an online fundraising platform, is organizing the whole process, to support charitable causes.
So, in this sweepstake, the winner will get this electric truck. To learn more about the contest, you can visit the official site of Omaze. To participate one has to follow these steps:
Click the Enter Now link on the Omaze website and fill in the form
The winner will be decided on the basis of a lucky draw
You don't have to donate any funds for participating
The participants can donate in order to support the cause, also donations will allow you to buy more entries which will eventually increase your chance of winning it
Ford Bronco: An Electric SUV
The Ford Bronco is actually the first-generation Ford Bronco built by the company. By restoring it, the Gateway Bronco has taken this legendary SUV to a whole new level.
These pickup trucks have Tesla's battery in them that provide a range of around 200 miles. However, there is no word yet on which Tesla battery is equipped or the capacity of the battery.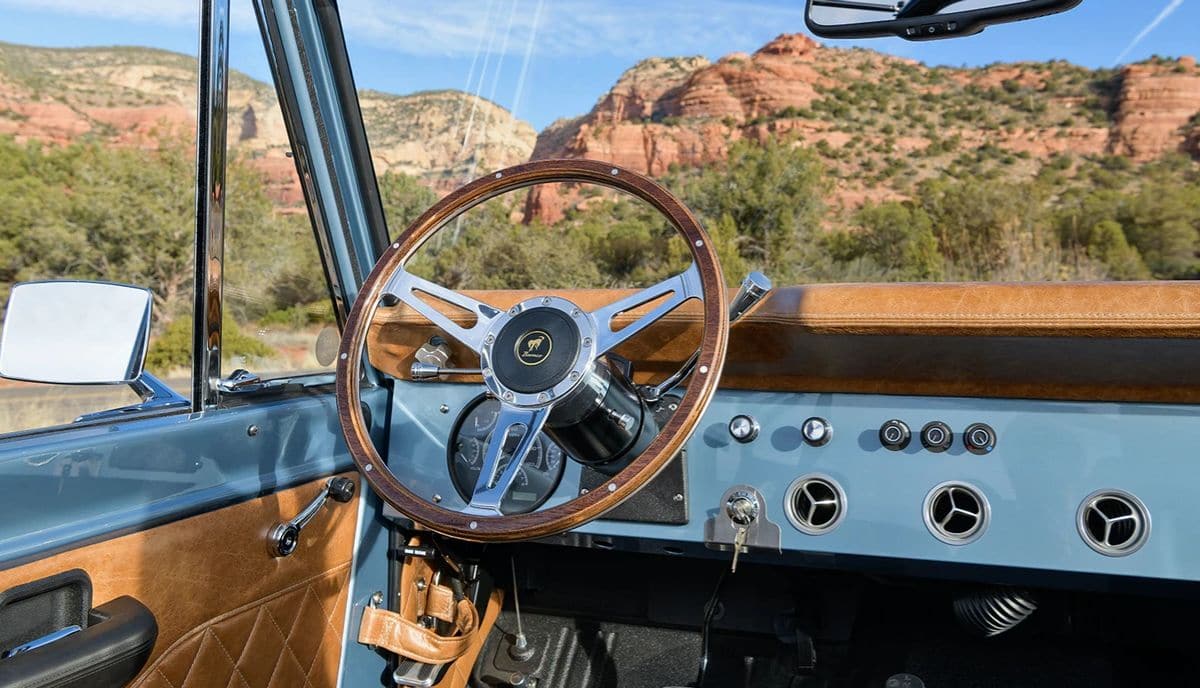 This electric truck has five seats. Even after being an electric vehicle, it has a five-speed manual transmission, which is something rare in electric cars.
It's an all-wheel drive with Electric GT motor on both the axles. The electric motors are powered by Tesla batteries and produce more than 400 HP.
If we talk about performance, then this Ford Bronco can sprint from 0 to 60 mph in only 6 seconds, which is not bad considering the body type and make of this truck.
Apart from this, its restorers have provided some exquisite features like three year bumper to bumper warranty, Alpine stereo system, full-LED lighting, and much more.
The specifications with which it has been restored is worth a hefty amount of money, however, $300k sounds too expensive; maybe the price is higher because of its vintage tag. Nevertheless, the chance to own such a legendary SUV without spending a single penny is like winning a lottery.
On the other hand, if we talk about mainstream electric vehicles from Ford, then the company's first all-electric vehicle Mustang Mach-e is far better in terms of specs. For more details on the same, we will have to wait until Mach-e hits the road in 2021.