Windows 11 brought about quite a few visual changes, one of them being a complete Taskbar overhaul. As a result, Microsoft changed how the taskbar works in Windows 11, and people have second thoughts about it. This guide will help you change Windows 11's Taskbar size.
We previously shared another Taskbar tweak on aligning it to the left, and now we shall see how the all-new Taskbar can be resized as per your need.
Changing Taskbar Size Using Registry Editor
The good old Registry Editor does the simple trick. Let's see how to change the Taskbar Size using the same:
1. Click on the Start Menu button, and type "Registry." Then, click on the result that says "Registry Editor." Alternatively, you can use the shortcut Windows Key+R and type regedit.
2. In the Registry Editor's address bar, enter the following path:
HKEY_CURRENT_USER\Software\Microsoft\Windows\CurrentVersion\Explorer\Advanced
3. Right-click on the side space and click on New > DWORD (32-bit) Value as shown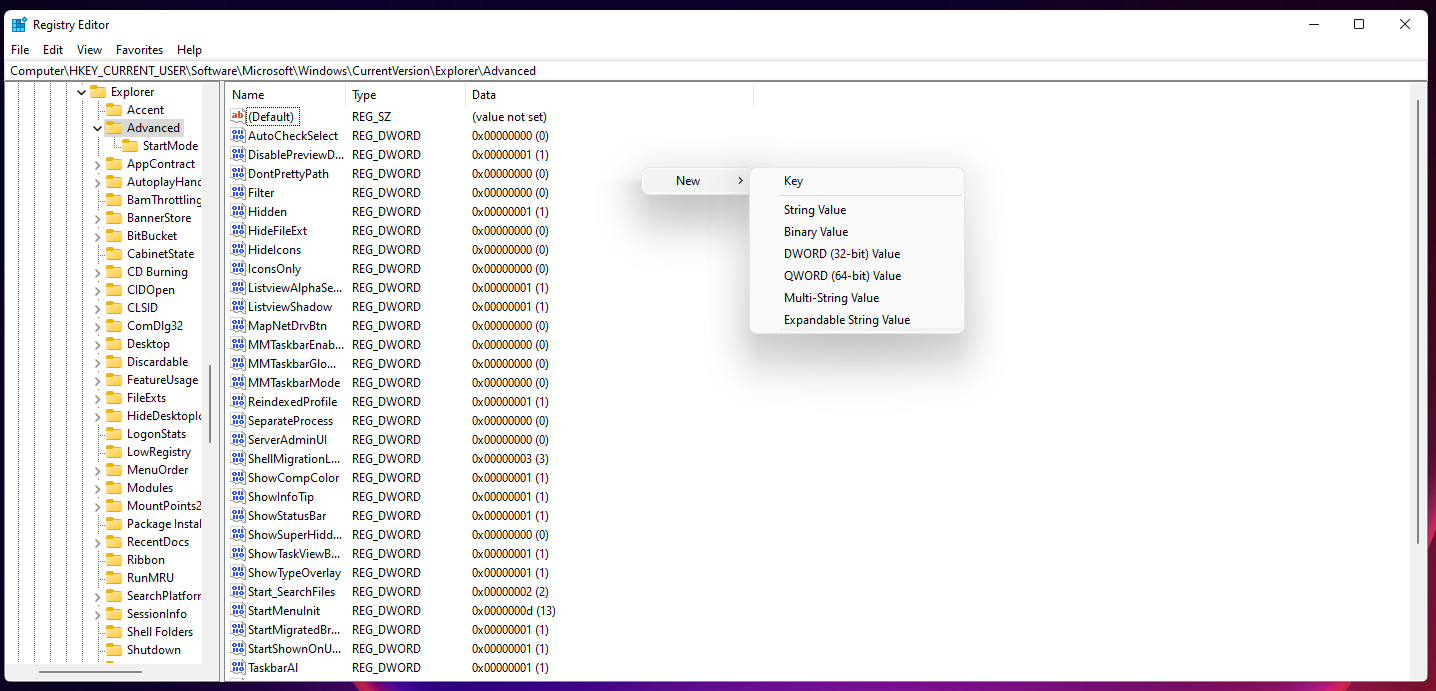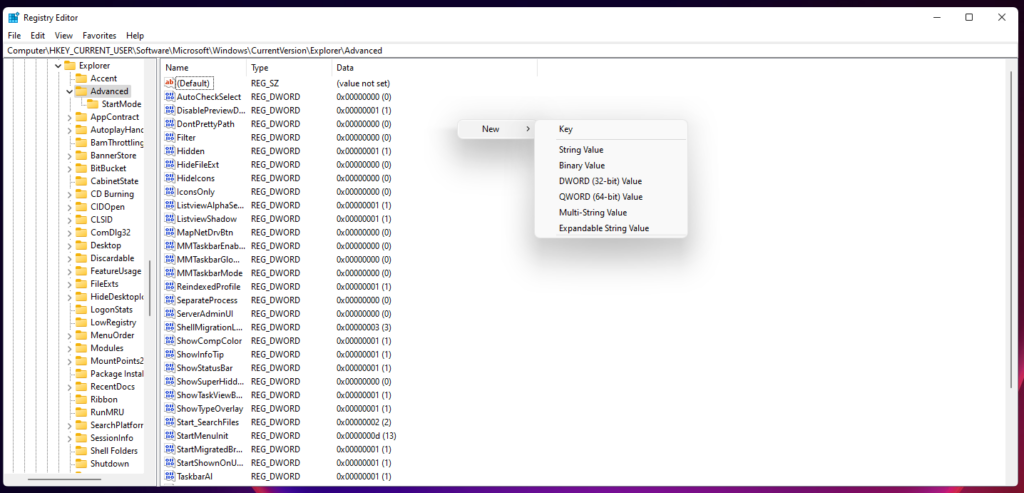 2. Name the newly created DWORD (32-bit) Value as TaskbarSi
3. Right-click on the file and click Modify
4. Change the Hexadecimal value according to the size preference, namely:
0: Small Taskbar
1: Medium Taskbar
2: Large Taskbar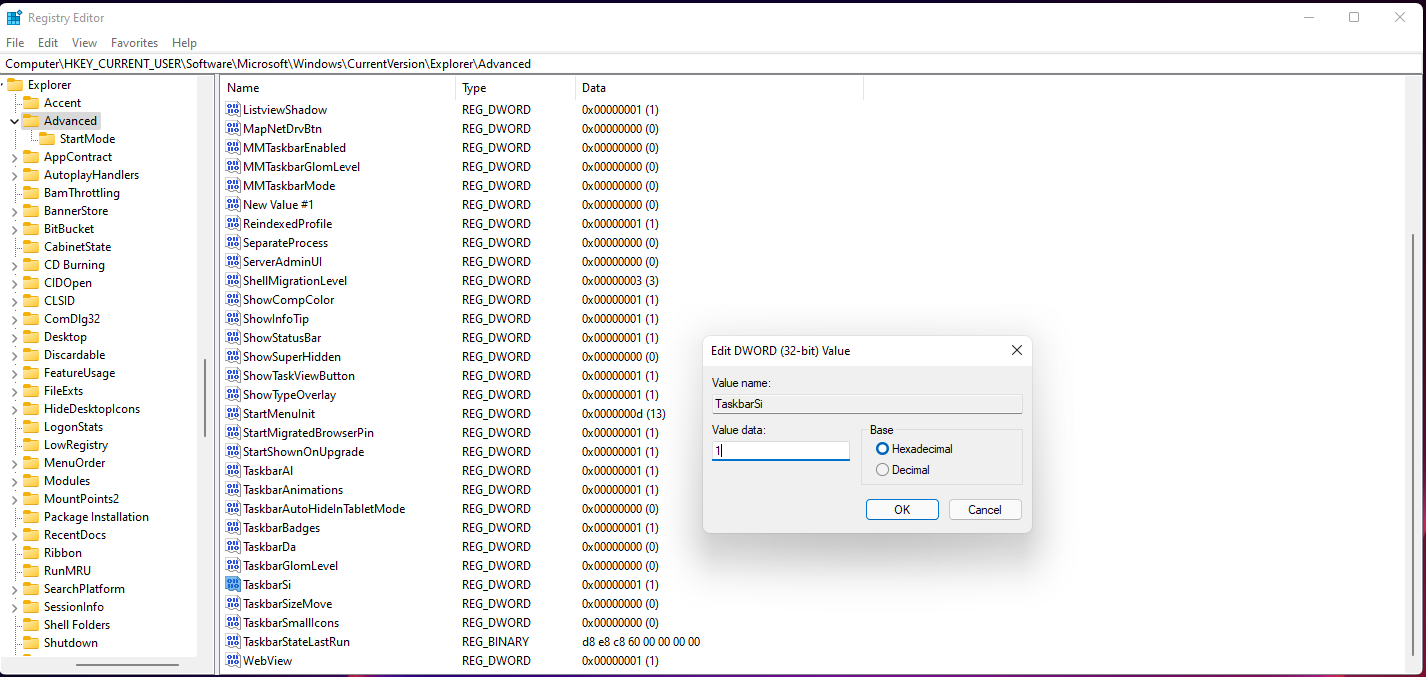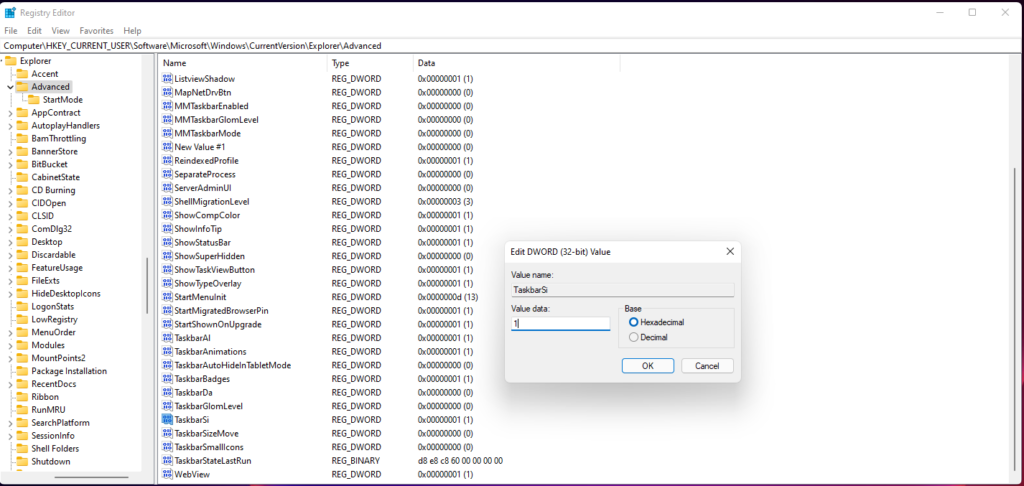 The following images show how the different values change the appearance and sizing of the Taskbar:



5. Finally, restart your PC to see the effect.
All these new features might not be liked by everyone. Hence, we'll be bringing more tweaks to enable/disable these new features if they are not your cup of tea. Hence, make sure to check our detailed Windows 11 guides for more tips and tricks.
How do you like your Taskbar? Let us know in the comments below. Meanwhile, check out how to revert the new Start Menu back to the old one, and don't miss out on the Windows 11 Wallpapers!