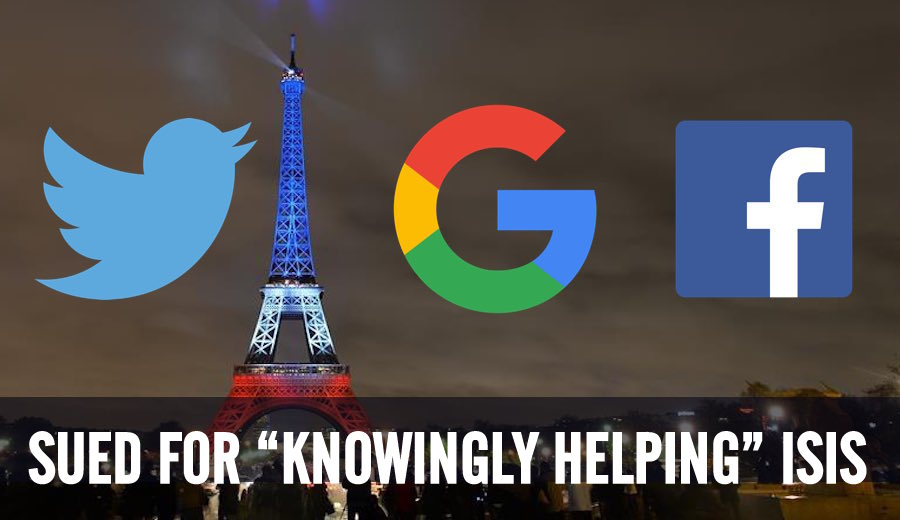 Short Bytes: The family of a student killed in Paris attacks has filed a lawsuit against the technology companies Google, Facebook, and Twitter. Victim's father has alleged that these social media companies "knowingly" provide support to ISIS and help them in their operations.
N
ohemi Gonzalez was one of the 130 innocent people killed in the
Paris terrorist attacks
 in November. Her father, Reynaldo Gonzalez, is suing Twitter, Facebook, and Google and holding them accountable for her death.
Gonzalez alleges that social media websites and search engines have helped in spreading the ISIS propaganda. He also blames the companies for knowingly permitting ISIS to carry out its operations.
While these internet-based tech giants continuously take measures to remove extremist content from their websites, it's well-known fact that Islamic State continues to use them to raise funds, recruit new fighters, and spread their messages.
He says that without Facebook, Twitter, and YouTube, ISIS won't be having an infrastructure to influence the masses and carry out its operations.
Gonzalez filed the lawsuit on June 14 in the District Court of Northern California.
If we open the books of law, the US law tells that the internet companies are generally immune from being sued for the things shared by their users and they can't be held accountable.
However, the plaintiff's lawyer says that these companies violate the federal Anti-Terrorism Act.
"If these companies spend so much time tracking each individual user's information and targeting ads, why can't they put a fraction of that effort into identifying terrorist usage of the network?" lawyer argues.
These companies have released their official statements, extending their sympathies to the affected families. They've also reiterated the commitment to their fight against terrorist organizations.
We hope that with time, technology companies find a way to keep the web open and make sure that there are lesser instances of extremism.
Did you find this article helpful? Don't forget to drop your feedback in the comments section below.
Also Read: Now FBI Can Hack Any Computer In The World With Just One Warrant