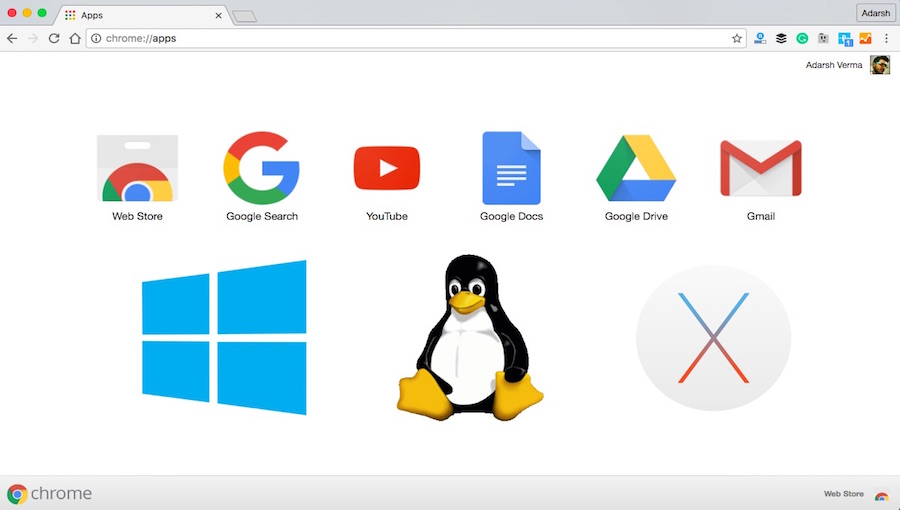 Short Bytes: Tech giant Google has revealed its plans to discontinue Chrome apps on Windows, Mac, and Linux. This decision has been taken as only 1 percent of the users are using Chrome apps on these platforms. This shift will take place in phases and complete by early 2018. Google has also urged the developers to move their Chrome apps to the web.
G
oogle
has announced
that it will remove the support for Chrome apps over the course of the next two years. This decision is being seen as a part of Google's efforts to simplify Chrome browser and push the developers to standardized web apps. However, Chrome apps will remain a part of Chrome OS.
For those who haven't used Chrome apps, they are a great way of running a small app in their own dedicated windows. To run these apps, Chrome browser needs to be running.
Over the past years, Chrome OS has become a success story with an increased adoption in businesses and schools. To close the app gap, Google launched the Chrome apps platform. Google also made the Chrome apps universal, allowing them to run on Windows, Linux, or Mac computers as well.
Sadly, the Chrome apps platform experiment has failed. According to a blog post by Google, only 1 percent of all Chrome users on Windows, Linux, and Mac use Chrome apps.
"We will be removing support for packaged and hosted apps from Chrome on Windows, Mac, and Linux over the next two years."
— Google wrote
From late 2016, new Chrome apps will only be published for the Chrome OS users. In 2017 second half, the Chrome Web Store will no longer show any Chrome apps for the above-mentioned platforms, but will load surface extensions and themes. In early 2018, these platforms will no longer load Chrome apps.
Google has encouraged the developers to migrate their apps to the web. Google has also shared a guideline to help them out.
Did you find this article helpful? Don't forget to drop your feedback in the comments section below.
Also Read: Google Is Developing A New Open Source OS Named "Fuchsia"