Home Mini
Google has launched Home Mini, the newest part of Home family. It's powered by Google Assistant, obviously.
For this hardware product, the company has created a special yarn. There are 4 LED lights under the fabric to let you know that it's active. You can simply tap the surface for interaction.
You can connect Home Mini to any Chromecast enabled speaker wirelessly. It's available in three colors: Coral, Chalk, and Charcoal.
Other launches at Pixel Event: Pixel 2 smartphones, Pixelbook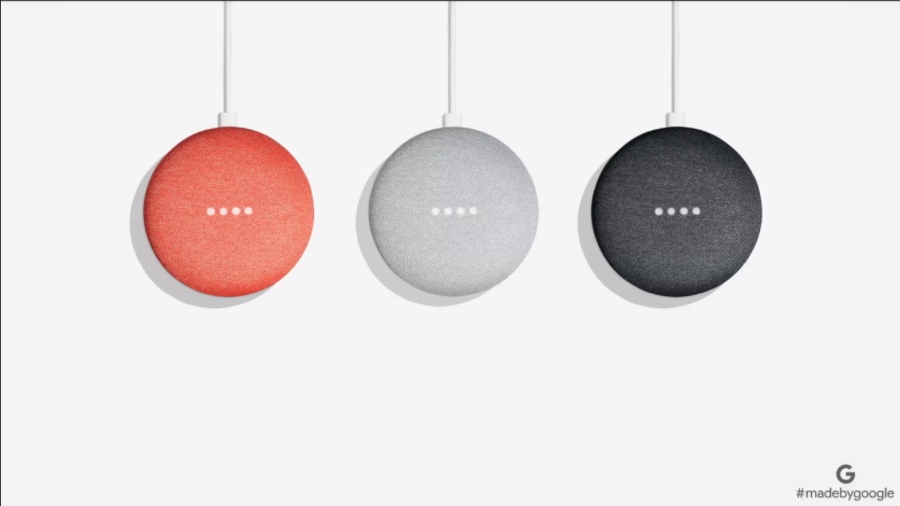 With Voice Match, Home Mini can recognize the individual voices of your family members. Also, Google's free-of-cost Hands Free Calling is coming later this year to the UK as well.
More routines and actions have been added to Home. Google Assistant can voice control over 1000+ products.
Google Mini will be priced at $49 in the US, which is the same price as the price of Amazon's Echo Dot.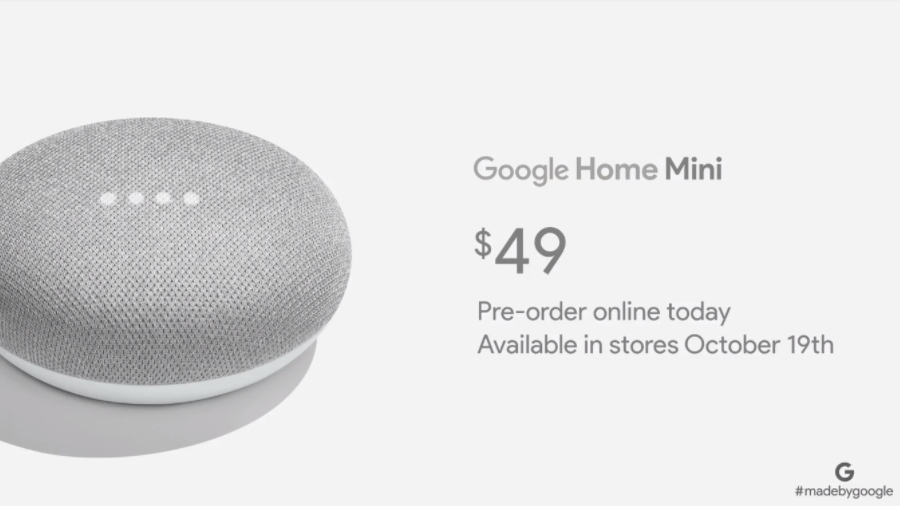 This adorable gadget will be available for pre-order from today. It'll be available on major offline retainers from October 19.
Home Max
At Pixel 2 event, Google launched the second Home device named Home Max. It's more than 20-times more powerful than the standard Home device.
It has two 4.5-inch woofers on board and two 0.7 inch customer tweeters. Smart Sound is a new feature of the device that lets the speaker adapter to the size and shape of the user's home.
Home Max will be priced at $399 available in two colors — Chalk and Charcoal. After the early launch in the US, Home Max will be available other countries as well.
The buyers will also get a free 12-months YouTube Music subscription with Home Max.