About a year ago, Clockwork put up a Linux-powered handheld gaming console called GameShell on Kickstarter website.
This portable retro console is shipped as a DIY kit that can let you play games, learn to code and also teach you a little about how the hardware works. And the best part is that it lets you upgrade the system without replacing it.
Now, the company has announced an upgraded version of GameShell that comes with added functionalities and improved capabilities.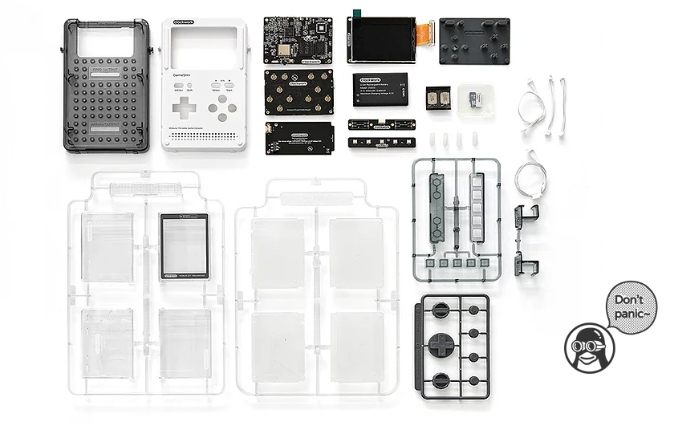 What's new in it?
The new GameShell comes with the same 1.2 GHz ARM Cortex-A7 (Quad-core) processor like its previous version and the same Linux Kernel 4.1x OS. It still has Wi-Fi and Bluetooth support, along with the ATmega168p programmable keypad.
But there are key differences in the new console:
RAM increased from 512 MB to 1GB
Micro HDMI port for video output added (the previous version had headphone and micro USB port only)
MicroSD card expanded from 8GB to 16GB
Battery capacity bumped up to 1,200 mAh from 1,050 mAh
Now there are two different buying options for you —
Those who already own the first-gen GameShell can just buy the ClockworkPi v3.1 development board for $49 and replace the old model with the latest in their old GameShell.
Or you can buy the entire new GameShell kit for $199 (or $159 in launch sale). If you need battery and microSD card upgrades, you'll definitely have to buy the entire kit.
We will soon be adding a hands-on review of the latest GameShell console. So stay tuned to Fossbytes for more!