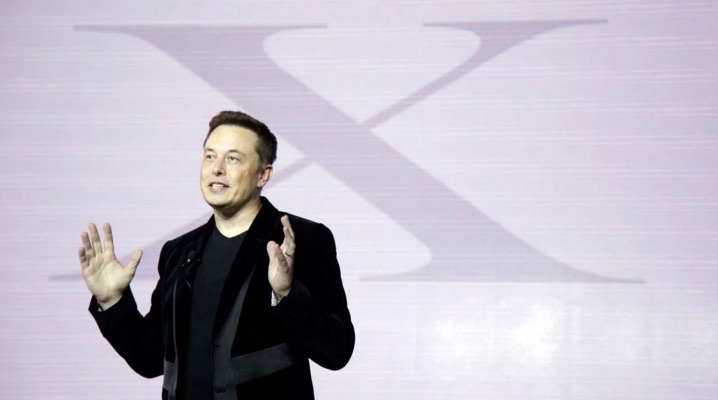 Short Bytes: Elon Musk is a technology entrepreneur who is the founder of one of the world's most recognised companies like SpaceX, Tesla Motors, and PayPal. However, it's possible to list his entire achievements on a single-page resume. Well, if you're finding it hard to believe, go ahead and take a look.
I
f you are like Elon Musk, one of the most influential entrepreneurs in tech history, your accomplishments would range from creating something as big as PayPal to making high-performance electric cars.
So, you would need more than a couple of pages long resume to explain your achievements — right?
Well, the online resume-writing firm Novoresume refuses to accept this with the help of its less-is-more concept resumes.
People have long argued over the length of resumes. While some people prefer concise and to-the-point resumes, others vote for detailed ones that tell as much as possible.
Also read: 11 Questions That Were Asked at SpaceX Internship Interviews
The firm has created a sample resume for Elon Musk to prove that nobody needs a resume that's more than one page long — not even someone as successful as SpaceX founder Elon Musk.
The resume shown below was dreamed by the firm and it lists Musk's qualifications and varied achievements on a single page.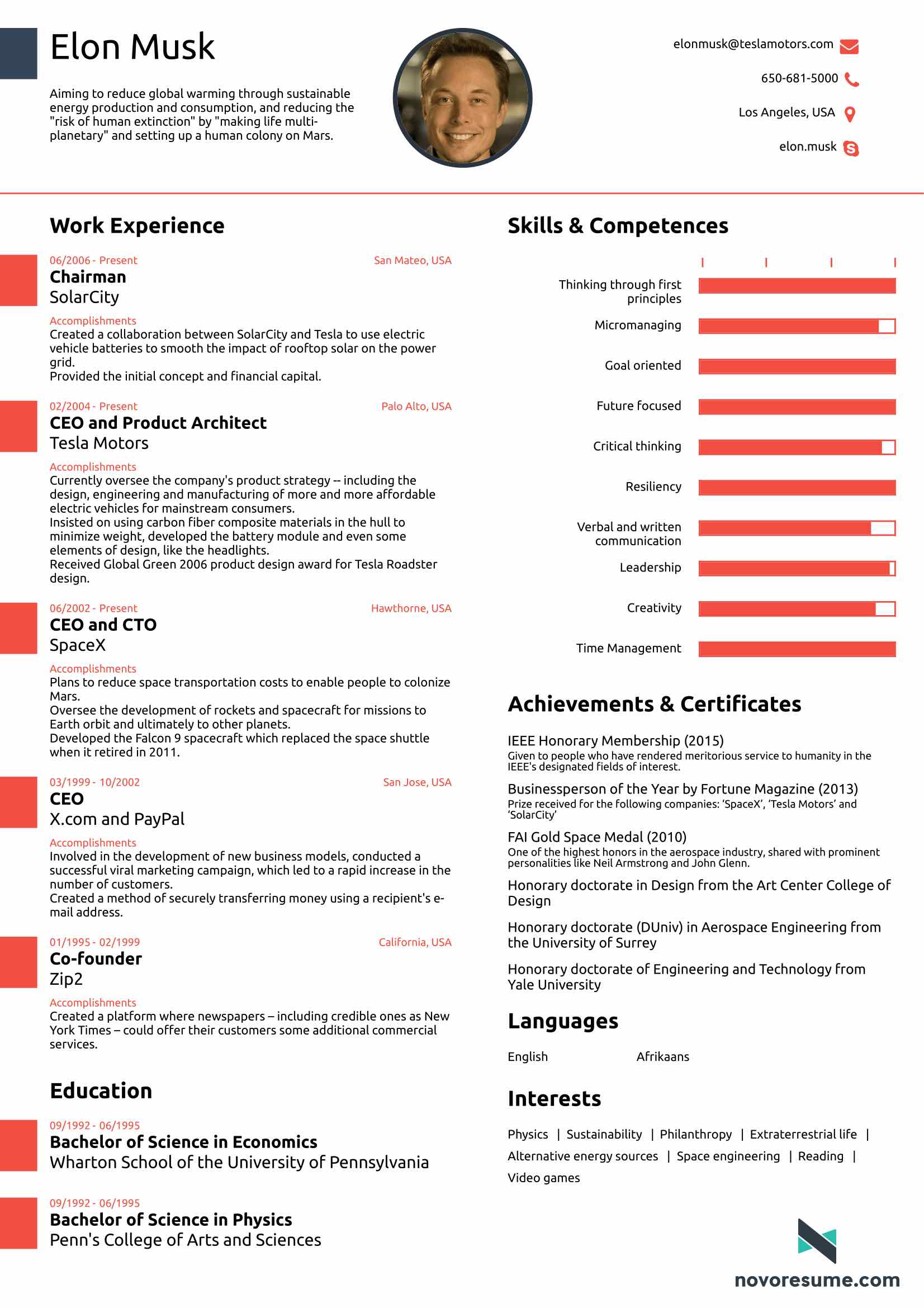 Honestly speaking, I'm skeptical about the skills and competency bars and I don't think people will like to score themselves.
Overall, this resume for Elon Musk proves that with right design and elements, you never need more than one page.
Also Read: How Elon Musk Takes an Interview? Sometimes He Asks Only Two Questions