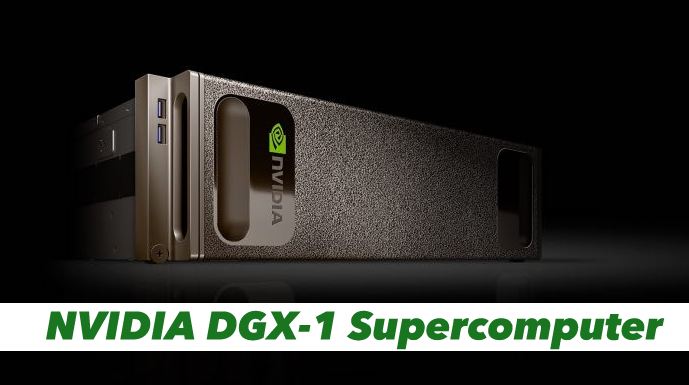 Short Bytes: NVIDIA, the leading maker of GPUs, has announced DGX-1 — the world's first dedicated supercomputer for deep learning AI applications. This beast delivers 170 teraflops performance, thanks to 8 Tesla P100 deep learning GPUs and high-end Intel Xeon processor.
NVIDIA has announced that it has created a new supercomputer for catering the needs of deep learning and artificial intelligence researchers. Dubbed as DGX-1, NVIDIA calls it the first deep learning supercomputer in a box.
It isn't a hidden fact that complex neural networks need a great deal of computing power and NVIDIA aims to answer all the requirements with its DGX-1 monster. To power this supercomputer, company has made a cluster of 8 Tesla P100 deep learning GPUs with 16GB of RAM each.
The Tesla P100 GPUs are NVIDIA's latest deep learning chips made for data centers. It uses the latest Pascal GPU architecture that's based on the 16-nanometer fabrication node. "It's the largest chip that's ever been made," company CEO Jen-Hsun Huang claimed.
Apart from Tesla P100 GPUs, DGX-1 also makes use of Intel's high-end Xeon Processors. As a result, this supercomputer delivers 170 teraflops performance that's equivalent to 250 servers with only Intel processors. DGX-1 comes with a mammoth 7TB storage for saving all the raw data during the training.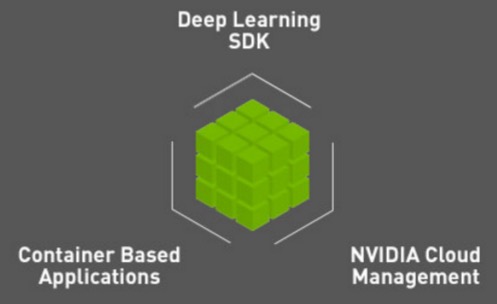 If we talk about money, the Tesla P100 GPUs cost between $2 billion and $3 billion to develop. On the other hand, NVIDIA is selling its deep learning supercomputers for $129,000.
DGX-1 supercomputer has already got its firm customer as Massachusetts General Hospital. The organization is working to use the benefits of AI in the detection, diagnosis, and treatment of diseases. It'll be using NVIDIA DGX-1 machines to train the neural networks using its vast resources.
This unique combination of hardware and software enabled you to make use of major deep learning frameworks, the NVIDIA Deep Learning SDK, the DIGITS™ GPU training system, drivers, and CUDA for rapidly designing deep neural networks (DNN).
For more information, visit NVIDIA's website.