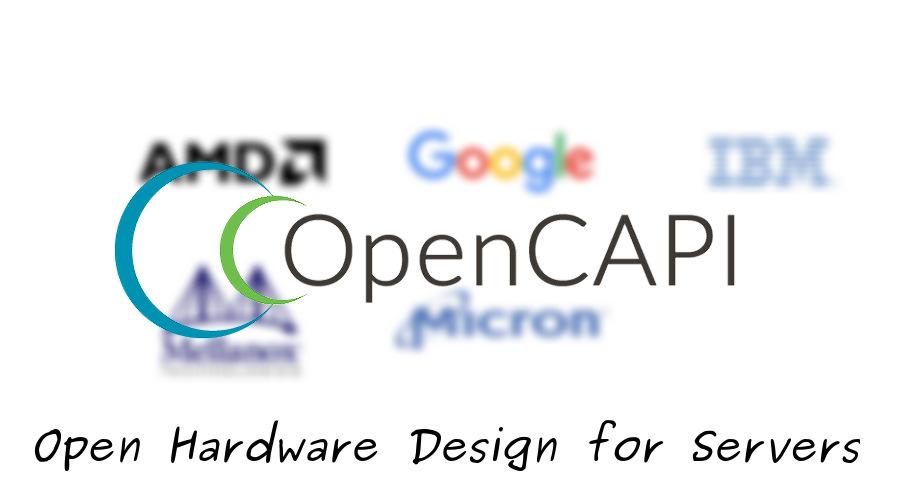 Short Bytes: OpenCAPI is a consortium formed by tech leaders AMD, Google, IBM, Micron, and Mellanox which aims to provide an open platform and collaborative development of server architecture. The consortium will maintain the OpenCAPI standard to release specifications for server accelerator hardware.
T
he technology sector is becoming more and more "open" because the big names who represent themselves in this sector have realized that being a confined identity isn't going to work out in the future. Generally, the term open or open source is associated with software, for instance,
Linux distributions
. But it's a new buzzword in the hardware community.
You can read more about open source hardware in our earlier post.
What Is Open Source Hardware And Why Should You Care?
In a recent development, a group of companies including the board members AMD, Google, IBM, Micron, and Mellanox have come together as a consortium and announced the OpenCAPI (Open Coherent Accelerator Interface) standard. The newly formed OpenCAPI consortium aims to propel the development of data centers by facilitating open source hardware designs for servers.
With their OpenCAPI standard, the consortium forecasts a server performance boost up to 10 times than the current hardware. The new standard emphasizes on streamlined specifications for server accelerators like network, graphics, storage, etc. These accelerators are meant to help the CPU with the tasks it isn't designed for.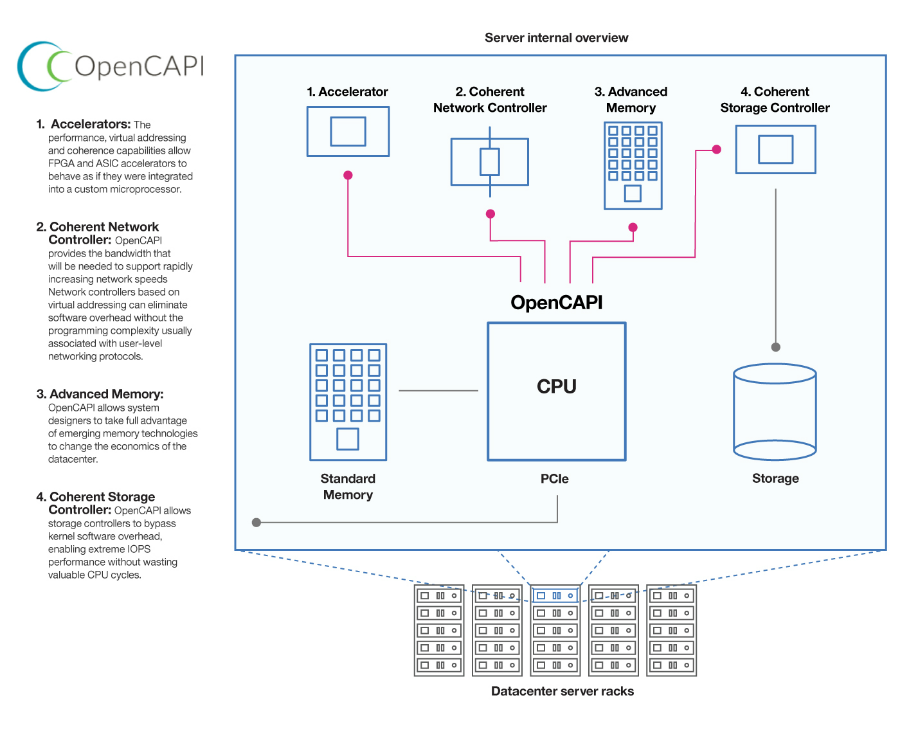 The consortium notes that their high-bandwidth, low latency specification outperforms the widely popular PCIe specification by having a capacity of 25Gbps data rate in comparison to 16Gbps maximum offered by PCIe.
The OpenCAPI consortium finds the data center technology deprived of innovative solutions due to limited legacy interfaces. The existing interfaces have limited compatibility with technologies like storage class memory and accelerators because of "a closed and proprietary approach which does not allow for full industry participation nor innovation".
The term "proprietary", in this case, relates to Intel which is a big name for server products and related technologies. Intel has kept a safe distance from the OpenCAPI as it did in the case of CCIX and Gen-Z.
The specification is expected to release by the end of this year and products based on the OpenCAPI are expected to arrive by the second half of 2017.
If you have something to add, tell us in the comments below.
Also Read: Facebook, Microsoft, IBM, Amazon, DeepMind Announce The Biggest Partnership On AI