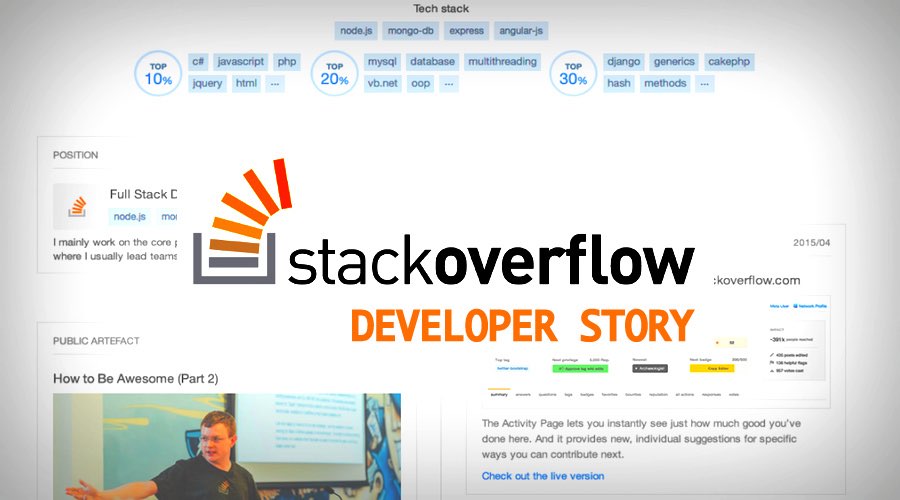 Short Bytes: After launching Documentation, Stack Overflow is here with another great tool for developers. Called Developer Story, this tool helps the coders to create an impressive resume that highlights the achievements and notable contributions in a timeline form. It also lets you embed links to your work, GitHub repos, and videos to make your resume more appealing.
Y
ou might be surprised to know that the resume was invented by Da Vinci in the 15th century. It was basically an introduction for traveling lords. Since then, it hasn't evolved much. There are lots of bullet points including your employers, job titles, schools, degrees, and whatnot.
To say a goodbye to bullets, Stack Overflow has launched a new and creative way to make technical resumes. The website calls it the "best way to share whatever it is that you take pride in".
This new resume tool helps to make resumes a little easier on the eyes and highlight what you've made. It lets you share what you've worked in the past by linking the blog posts, project links, or your public code hosted on websites like GitHub.
Setting itself apart from the traditional resume, a Developer Story comes in two basic views — a normal resume and a timeline format.
In the timeline format, you can highlight your achievements, major projects, programming languages and tools etc. It goes without saying that you can show off your contribution to Stack Overflow questions or Documentation.
Just in case you're not looking for a new job, Stack Overflow's Developer Story is for you, too. You can use it as a central hub to list your projects, interests, achievements, GitHub report, blogs etc–and set the job preference to "Not Interested".
Also, you can embed videos and images right in your resume to make it look more impressive.
Go ahead, create your Stack Overflow Developer Story.
Did you find this article helpful? Don't forget to drop your feedback in the comments section below.
Also Read: This Resume For Elon Musk Proves You Never Need To Use More Than One Page