We often find ourselves confused while buying an SSD from the plenty of options available in the market and often fail to pick the perfect one for our needs. If you're looking for the best gaming SSD, you've come to the right place.
Gone are the days when apps and game installations would take hours on our PCs and laptops, thanks to Solid State Drives (SSDs). With roughly 100 times more read and write speeds than your typical HDDs, SSDs have revolutionized the storage tech era.
Buying a "good" SSD is not the same as buying any top-rated one from your most trusted e-commerce website. There are many factors to consider while buying a good SSD and most people often overlook them.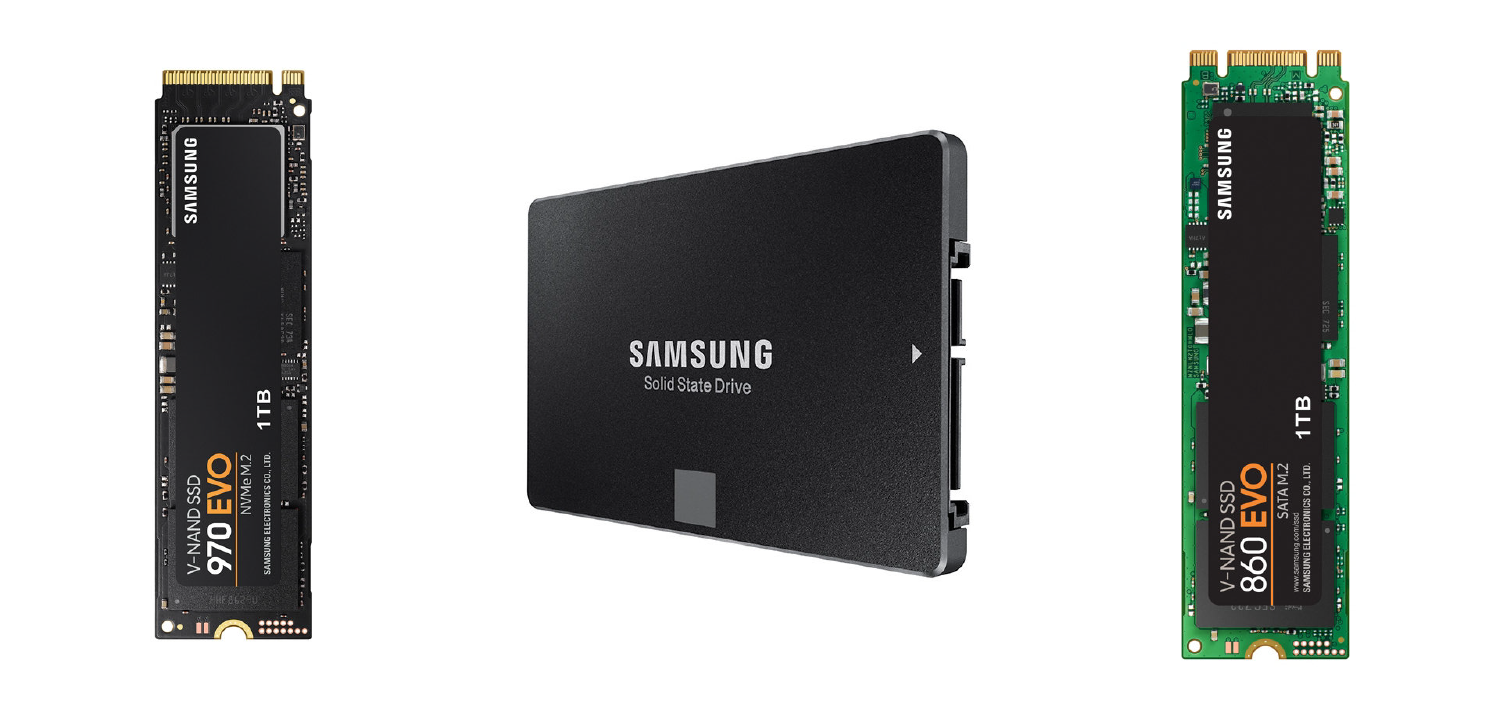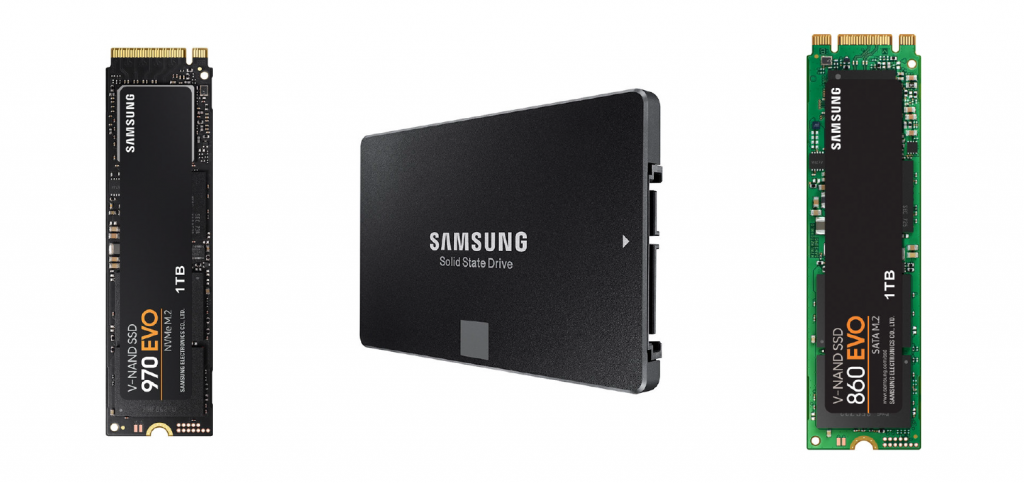 If you're familiar with computers, you might know that SSDs come in many shapes and sizes; some of the most popular types of SSDs are SATA and NVMe that plug into their respective connector slots.
Some enthusiasts believe that PCIe NVMe SSDs are significantly better than SATA for gaming; we'd term this as a myth. If we were to give you two different PCs for gaming – one with a SATA SSD and the other with NVMe, you would not notice any differences in the gameplay.
That said, I'd also suggest staying away from the newer QLC flash SSDs if you aim to read/write a lot of data as they have a shorter lifespan (nearly 10x shorter) than TLC flash and slow down as they fill up.
Best SSD For Gaming – M.2 NVMe SSDs
Samsung's 970 Evo Plus is one of the fastest drives on this list of the best SSD for gaming. This V-NAND TLC flash powered M.2 NVMe SSD has an outstanding endurance rating of up to 1200 TBW (Terabytes Written) and sequential read/write speeds of up to 3,500/3,300 MB/s, respectively.


On top of all that, the price to performance ratio is mind-boggling. At just Rs. 7,500/ $84.99 for 512GB, the 970 Evo Plus is hands down the best and fastest SSD of 2021 for gaming/daily use. It is also available in 1TB and 2TB storage variants.
Silicon Power 34A80M28 is the second-fastest SSD on our list, with sequential read/write speeds of 3,400/3,000 MB/s, respectively. This is also the drive that I personally use.

My experience has been pretty exceptional with this one. I've been using it for almost over a year now, and the SSD's health hasn't deteriorated much (Still at 99.75% health after 3.54 TB written), which is great. Overall, at Rs. 6,650/ $60 for the 512GB variant, it is the best budget SSD that you can buy. Also, let us know if you want us to review this SSD.
Western Digital is one of the most prominent names in the computing storage market. Like Samsung and Silicon Power SSDs, it also comes with a 5-year warranty. It comes in five storage variants: 256GB, 512GB, 1TB, 2TB, and 4TB.


The sequential read/write speeds can go up to 3,430/3,000 MB/s. WD also has great monitoring software for the SSD. Another variant comes with a heat sink, which should prevent the SSD from over-heating but comes at an extra cost. At Rs. 7200/$65 for the 512 GB storage variant; it's the most affordable and best SSD for gaming/daily use.
Best SSD For Gaming – SATA SSDs
If you own an older laptop, it may not have an M.2 slot for storage expansion. In this case, you can use the SATA interface and use a SATA SSD.
Currently, SATA SSDs, on paper, are slower than NVMe standards, but you probably wouldn't be able to notice much of a difference in daily usage.
860 Evo is Samsung's most popular consumer SSD on the market. This 2.5-inch drive is capable of achieving up to 560 MB/s Read, and 530 MB/s write speeds.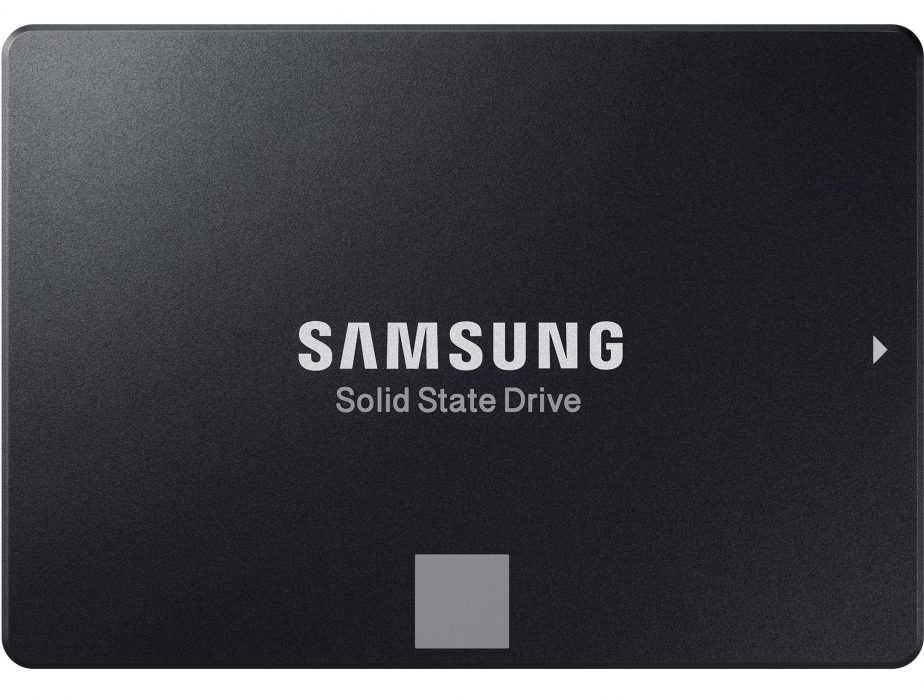 Additionally, Samsung Magician software helps monitor the drive. It also comes with a 5-Year warranty and costs Rs. 6,200/$60 for the 512GB variant. At its heart, it uses MLC (Multi-level Cells), which has a higher endurance rating than your more common TLC storage drives.
If you're looking for the best SSD 2021 for PS4, the 870 Evo is what you should be looking at. PS4 reads and writes a lot of data; hence, MLC-based 870 Evo should last longer.
WD Blue is the second most popular SATA SSD. With read speed of 560 MB/s and write speed of 530 MB/s, it sure is one of the fastest drives out there.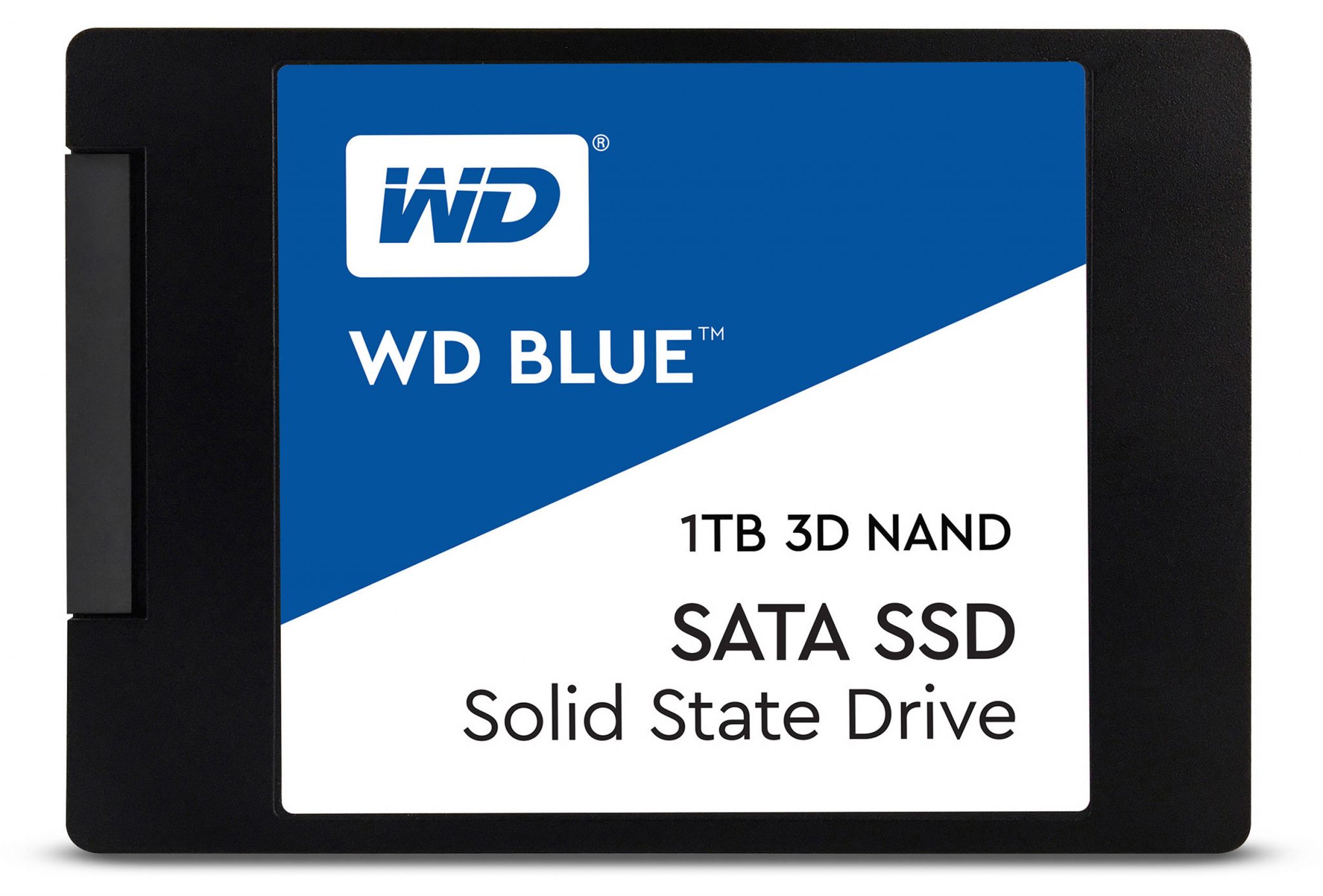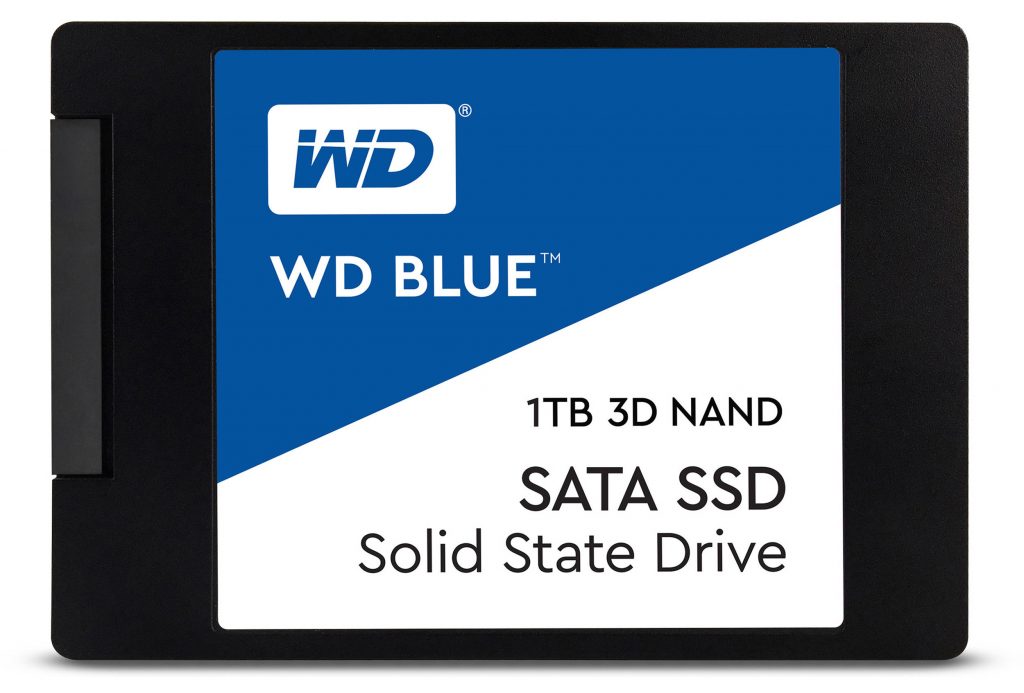 It is available in five storage variants – 250GB, 500GB, 1TB, 2TB, and 4TB, and the price of the 500GB variant is Rs. 5000/ $60, which also makes it one of the most affordable and best Solid State Drive for gaming/daily use in the market.
Other Crucial Things To Watch Out For
A lot of very cheap SSDs lack DRAM. For starters, DRAM in SSDs stores the location of your files. Think of it as a map (DRAM) that'd you'd use to find the treasure (data) that you buried years ago. Thanks to DRAM, file access will be instantaneous.
Confused about which SSD to buy? Let us know in the comments section below, and we'll help you make the right choice.