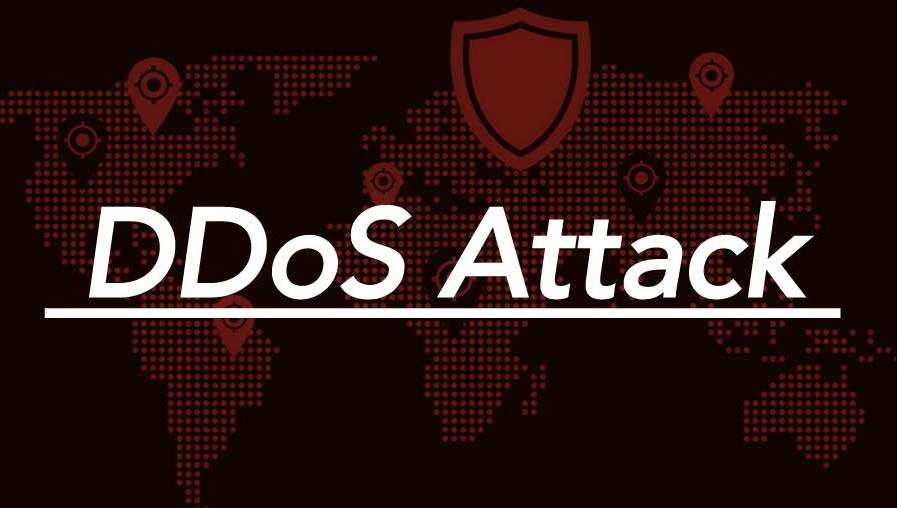 Short Bytes: According to a recent revelation, a hacking group called Armada Collective collected more than $100,000 just by sending a DDoS threat in an email to online businesses. The spooked businesses were asked to pay the amount in Bitcoin in the form of a protection money.
A hacking group called the Armada Collective has earned thousands of dollars just by threatening the businesses with the emails mentioning a possibility of a DDoS attack.
In today's online world, for any business, downtime means a loss of money. The Distributed denial-of-service (DDoS) attacks target the same hurting nerve of the companies and flood a website with a torrent of traffic and cause it to crash.
It looks as if just a threat of a DDoS attack is enough for online businesses to fulfill a cybercriminal's demand.
As a result of an investigation being carried out by web security and DDoS protection provider CloudFlare, it was revealed that Armada Collective has been sending emails to corporations, threatening them to bring down their websites unless they paid extortion money in Bitcoin.
Here's a copy of one such email: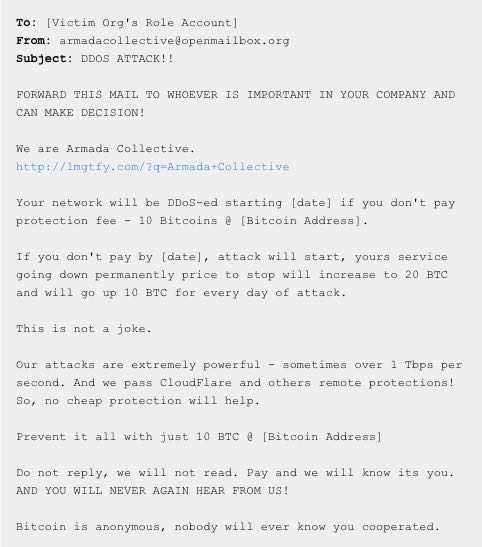 In recent times, more than 100 businesses have received this copy of the email and many of them even paid up. Notably, there wasn't a single instance where Armada Collective launched an attack against those who didn't pay up.
CloudFlare CEO Matthew Prince says:
In fact, because the extortion emails reuse Bitcoin addresses, there's no way the Armada Collective can tell who has paid and who has not. In spite of that, the cybercrooks have collected hundreds of thousands of dollars in extortion payments.
According to Bitcoin analysis firm Chainanalysis, more than $100,000 has been paid up by the terrified businesses.
"I'm hopeful this article will start appearing near the top of search results and help organizations act more rationally when they receive such a threat," Prince says.