These accessories for the Tesla Model Y are a must for every owner. Whether you like mods in your car or you are the kind of person who prefers the stock look, I am sure you'll find something useful on this list.
Today, the accessories that we will be talking about are more about increasing the life of your car, adding the functionality and improving the comfort, safety, and yes, the looks of your vehicle.
Recently, Ben Sullins uploaded a video on his YouTube channel Teslanomics with Ben Sullins, recommending some of the handiest and practical accessories one can add to their Tesla Model Y. Here's the video along with suggestions on where you can get these mods.
Now let's go straight to the accessories you must have:
Most Useful Tesla Model Y Accessories
1.Clear Paint
It is a paint protection film. As the name suggests, it is a clear transparent layer or film to protect the paint of your car. It prevents rock-chips, dirt, scratches, and all minor scratch kind of damage that occurs to your vehicle.
Also, with every wash, you get your vehicle looking as good as new. This thing is really cool and highly recommended for everyone, especially those who travel daily.
2. Tint
Well, most of the people know about Tint, it's also a kind of protection film from direct UV rays. Since the Model Y got this full panoramic sunroof on it, it can be irritating to the passengers on a sunny day. Getting a sunroof-tint is a personal choice, but it is would still recommend it for those living in hot regions.
3. Ceramic Coating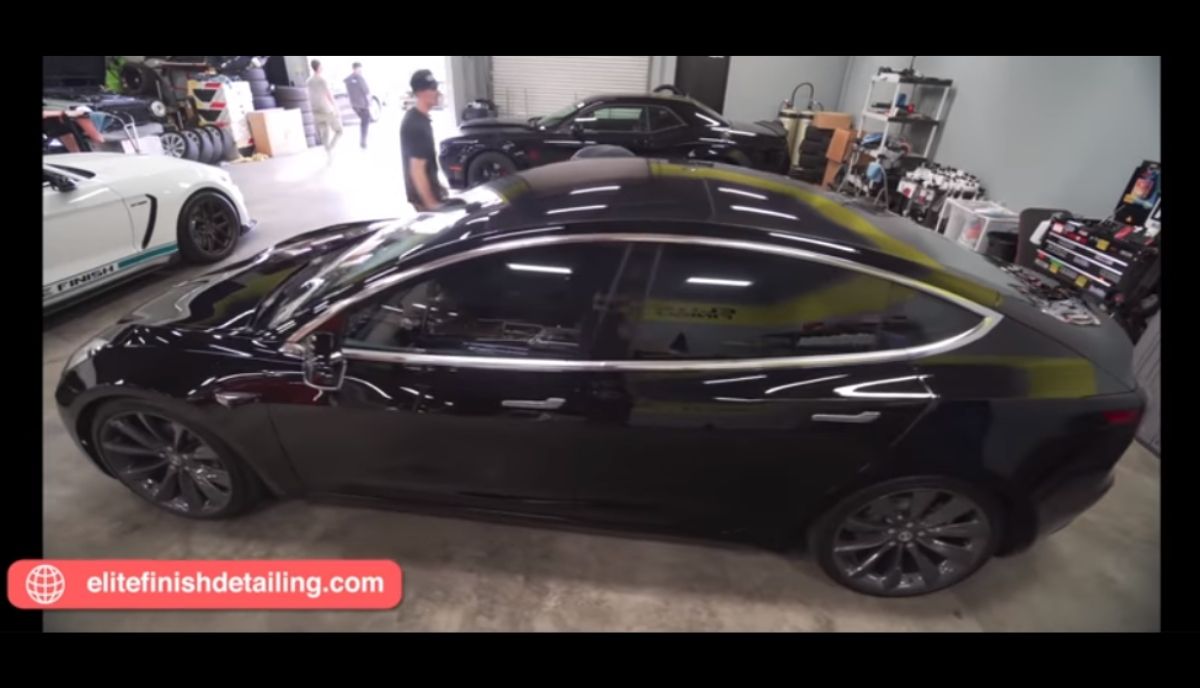 Who does not want their car to shine? This ceramic coating serves the same purpose. In addition, it does not allow rainwater to settle on it. The water drops just slips off the surface. Nevertheless, it can be a bit expensive, but this thing will work for years.
4. Alloy Wheels/Rims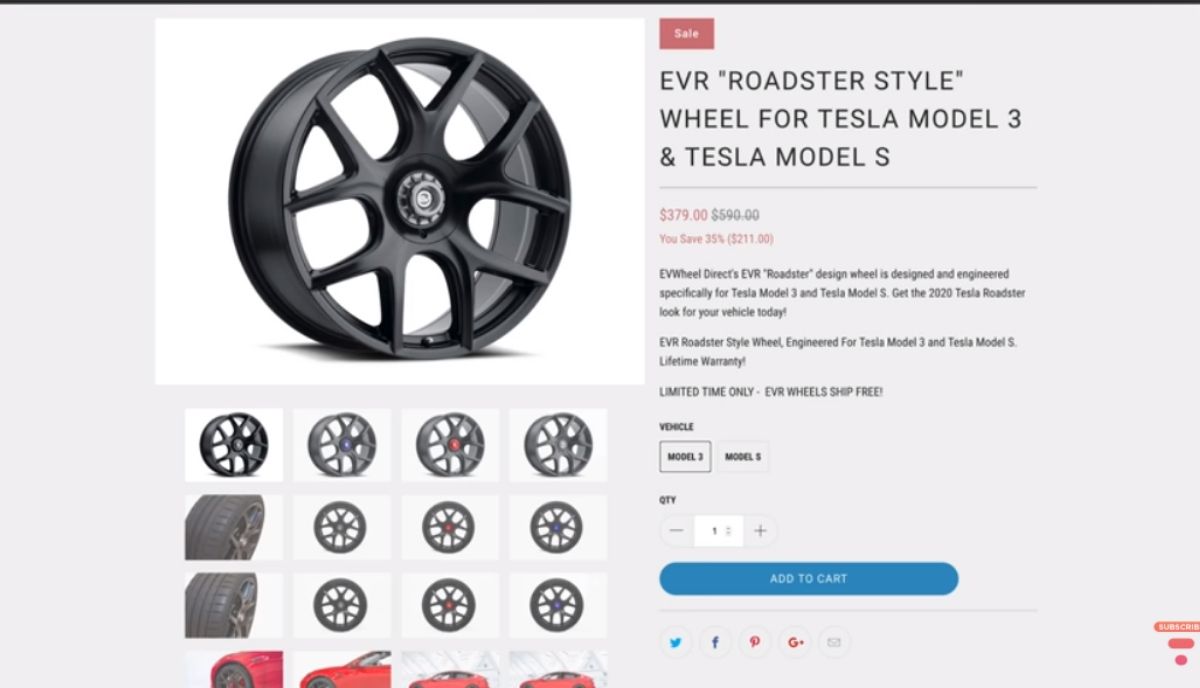 Now, if you want to have some cool wheels or the Überturbine wheels that Tesla provides itself, then it is going to cost you thousands of bucks.
However, for those living in the United States, the YouTuber suggests a local company EV Wheel Direct, who have some cool Rims at a very reasonable price.
5.PlugShare App
It is an app specially designed for every electric car owner. This app tells you about all the charging stations and supercharging stations of all the companies.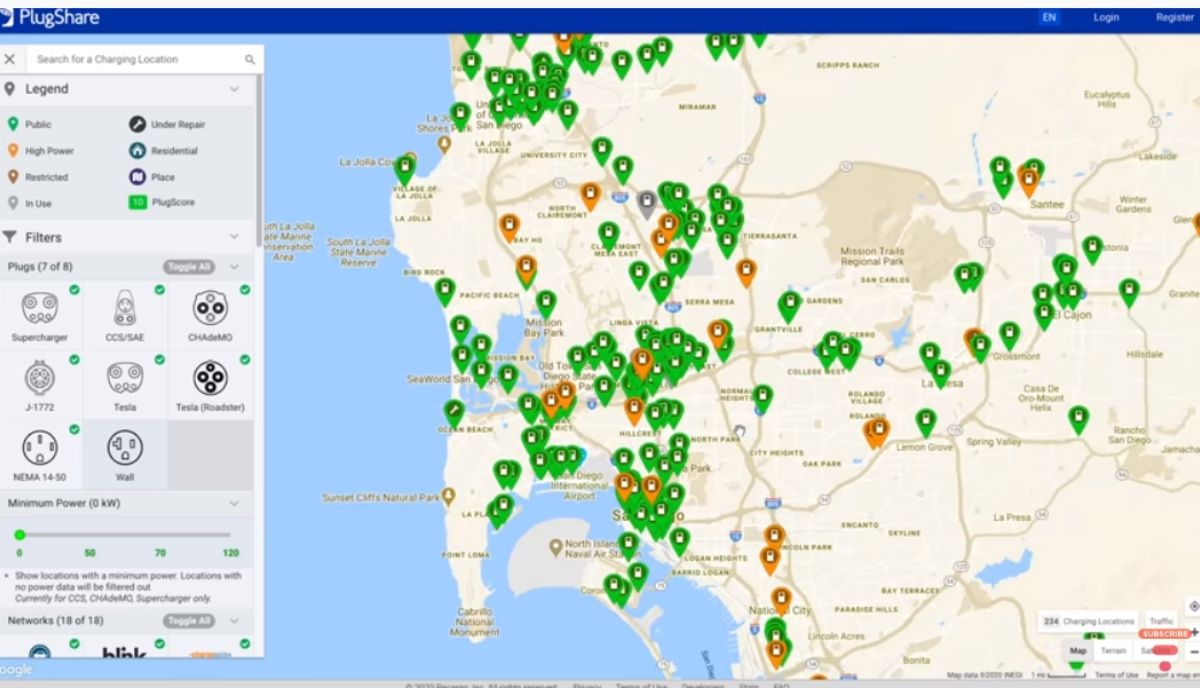 You can see the location of the nearest charging station near you whenever you need it. The app can be beneficial when you are in a new area.
6. Tezlab App
Ben Sullins himself developed this app along with his team. This app is handy if you a nerd who wants to know everything about the battery of your car. "It's basically a Fitbit app for your car," said the YouTuber.
It gives you the data about how the battery of your car performs, the rate of draining, which function is consuming the most of the battery.
7. Sentry Mode + Roadie App
If you don't know about the Sentry Mode, then here is the link for you that has all the necessary information you need to know.
Tesla sentry mode records the activities near your car through cameras which can be transferred to a USB storage. And to make it simpler, this Roadie app connects that camera to your mobile phone via hotspot.
So these are the best accessories that one can have in his Model Y. However, some of them are apps, but these are as useful as accessories.