Why is YouTube not working on my device? If that's what you have been searching for on the web lately, then I have some useful tips and tricks to help you fix your YouTube problems.
As you might know, YouTube is possibly the biggest video hosting service on the planet. The Google-owned company handles hours of video uploads every minute. In fact, according to one stat, if you have to watch every YouTube video uploaded till now, it'll take almost 400 years in total.
Still, YouTube is a technology created by humans that can run into problems. Sometimes, there could be a problem at Google's data center and users might face what is called a YouTube outage. If that is not the case, some other issue could be the reason that you can't watch your favorite YouTube videos.
Reasons Why YouTube Is Not Working
There are a number of factors that can cause YouTube to not work properly on your system. These factors range all the way from basic browser issues to tricky network problems.
The most common culprit for YouTube issues is the browser you are using. Sometimes, an action as simple as reloading the webpage can fix YouTube for you. In other instances, you might need to update your browser, clear cache, or disable unnecessary extensions.
Another possible source of YouTube problems is the network you're connected to. There could be times when lowering the video quality might help your cause, but in some cases, you might have to unplug your router and then plug it right back in. This gives the networking device a potentially useful reboot.
When the system is responsible for disrupting your video experience, a simple restart might be needed. If you're on a PC, an outdated OS version could be a cause of the problem. For mobile users, besides the outdated app version, the accumulated cache or app data could be a cause.
How To Check If YouTube Is Down?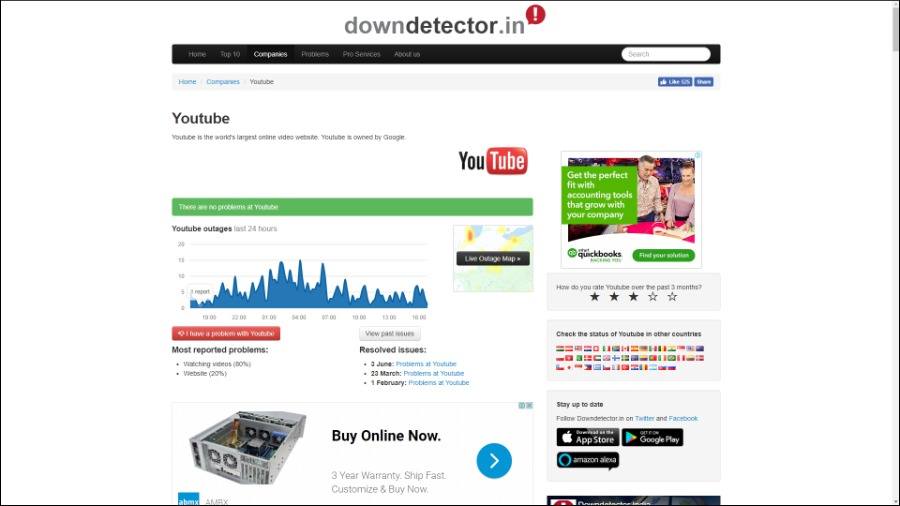 As I just mentioned, there are times when YouTube is down because of a technical error. Not long ago, Google's cloud service went down for approximately 4 hours in some parts of the US affecting different services, including YouTube.
So, before blaming your innocent machine or ISP, you should check whether YouTube isn't working just for you or everyone else. To check for a possible YouTube outage, you can visit different websites including Down Detector and Down For Everyone Or Just Me.
Chances are very high that in such cases, news about the outage would start popping everywhere. You should keep an eye on YouTube's official Twitter handle @TeamYouTube for any updates, in case the problem might not get fixed quickly.
If you're facing problems with YouTube on your PC, Android, or iOS device, then here are some fixes you can try before throwing away your device.
YouTube Not Working: 4 Ways To Fix Problems In 2021
1. YouTube Is Banned In Your Area
There are some parts of the world where the government blocks YouTube. For example, China is probably the biggest example of such developments. So, it could be possible that your country has blocked access to YouTube for some reason. Or, simply, the government at your home has blocked access to YouTube during exams.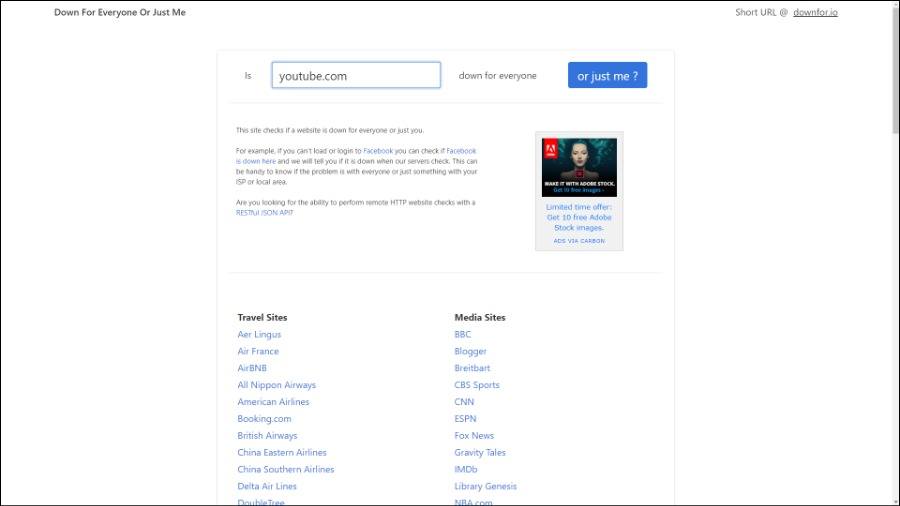 In either case, you can check out the website Down For Everyone or Just Me to know exactly what is the case. Or, you can simply use a different internet connection such as your mobile hotspot to know whether YouTube is down or blocked by your ISP.
Try a VPN to access YouTube when it's banned
Anyway, if YouTube is blocked for some reason then you can for a virtual private network or VPN which will unlock the door for you. Here are some services that you can try.
2. YouTube Is Not Working On My Web Browser
Now, let's talk about some specific platforms. If YouTube is not working on your PC running the Chrome browser, then you should take care of the following things.
A. Restart your PC and Google Chrome
Yes, this is the most cliche advice that customer support gives to you. But, restarting your PC and your web browser helps most of the times.
You might already know how to restart your Windows 10 PC. Here's how you can restart Google Chrome. Type the following in the address bar and press enter. Make sure you've saved all your work.
chrome://restart
B. Try to clear Chrome's cache if YouTube doesn't work
If YouTube doesn't work after a restart, then you might consider clearing the old cache on your Chrome browser. Here's how to do it —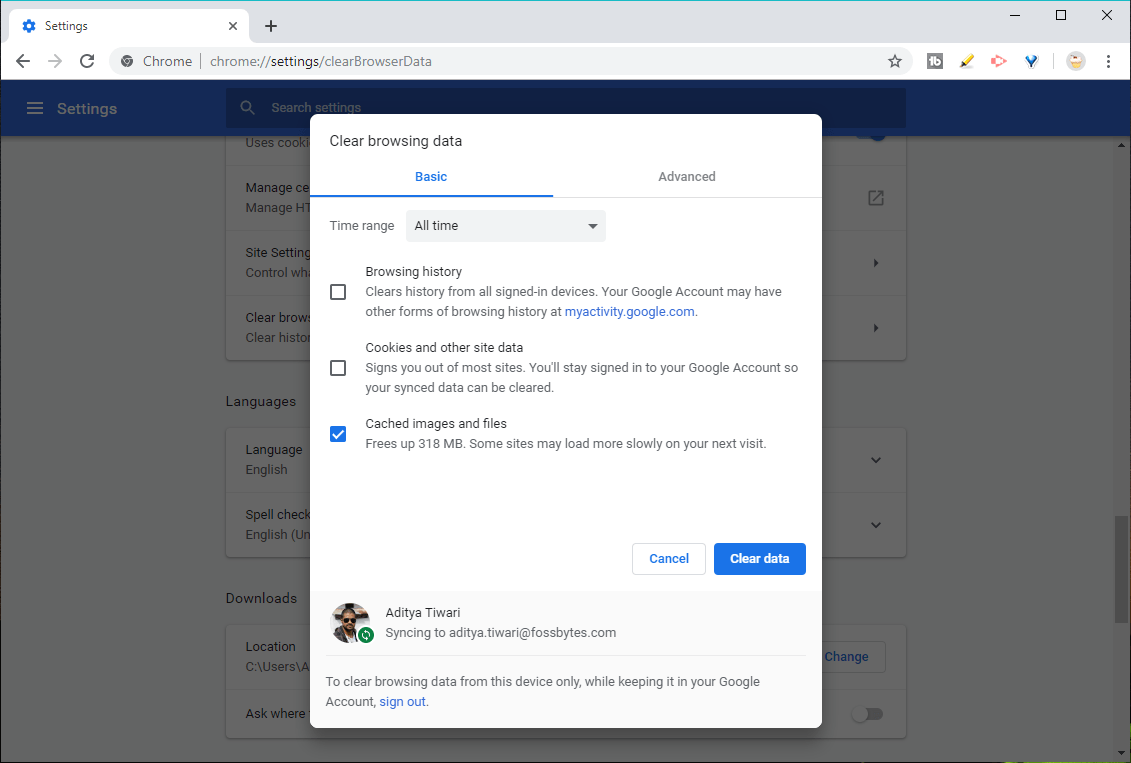 Click on the three-dot menu and go to Settings.
Scroll down for Privacy and Security heading and click on Clear browsing data.
Select the time range as All time.
Tick on Cached images and files. If you want, you can also tick Cooked and other site data.
Click on Clear data.
Clearing the cache in your browser is also helpful when you realize your YouTube web page isn't fully loading on your device.
C. See if there are fishy Chrome extensions installed
Sometimes, an evil extension could be the reason YouTube isn't working on Google Chrome. You can also check for the bad extensions that might be messing up your browser.
Click on the three-dot menu.
Click on More Tools, then click on Extensions.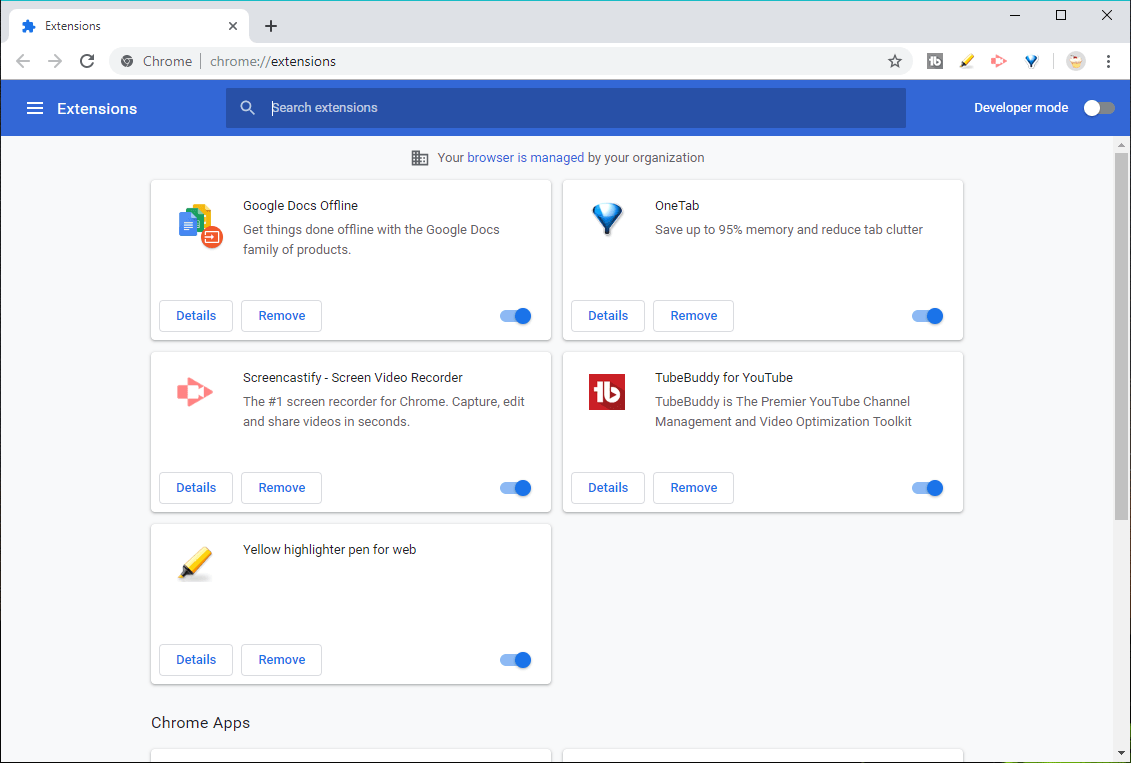 D. Make sure Google Chrome is updated
This is also an important tip for the smooth working of YouTube. You can check whether you're running the latest version of Google Chrome by going to Help > About Google Chrome.
E. Make sure Javascript script is enabled.
For the healthy functioning of YouTube, keeping JavaScript enabled is also very important. It is possible that some extensions might have disabled Javascript for YouTube.
1. Go to YouTube.com.
2. Click on the Padlock in the address bar, then click on Site Settings.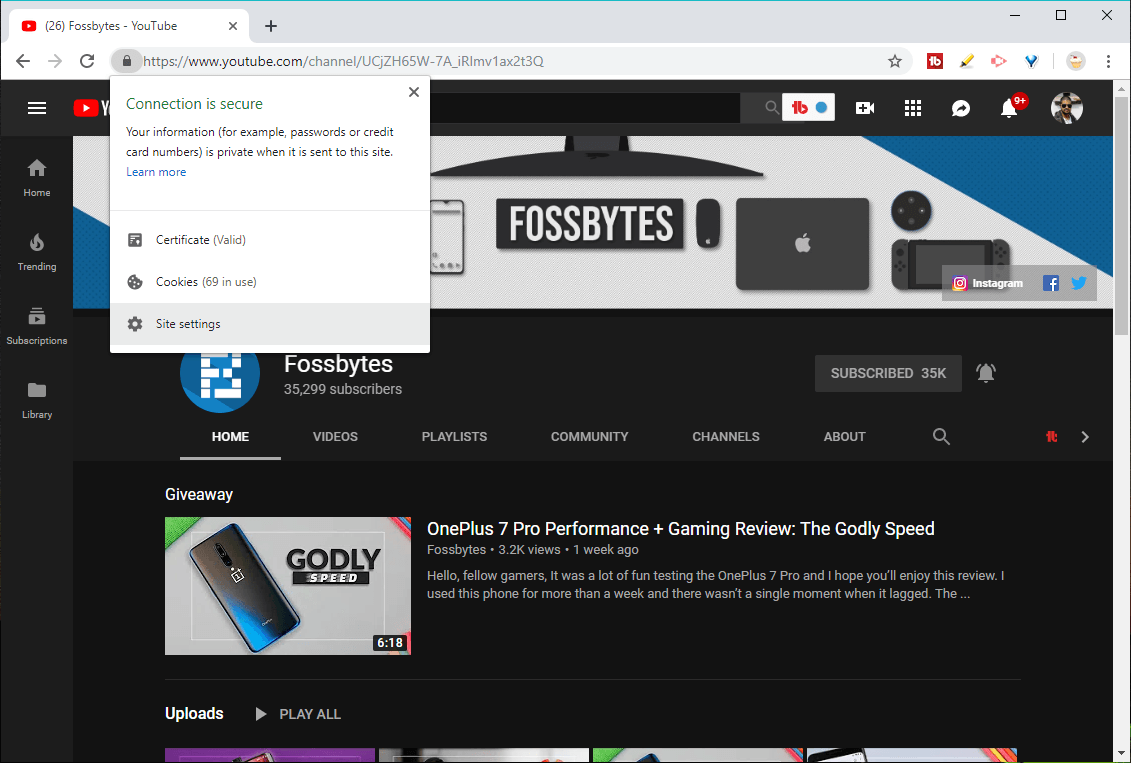 3. Next, set the Javascript option to Allow (Default).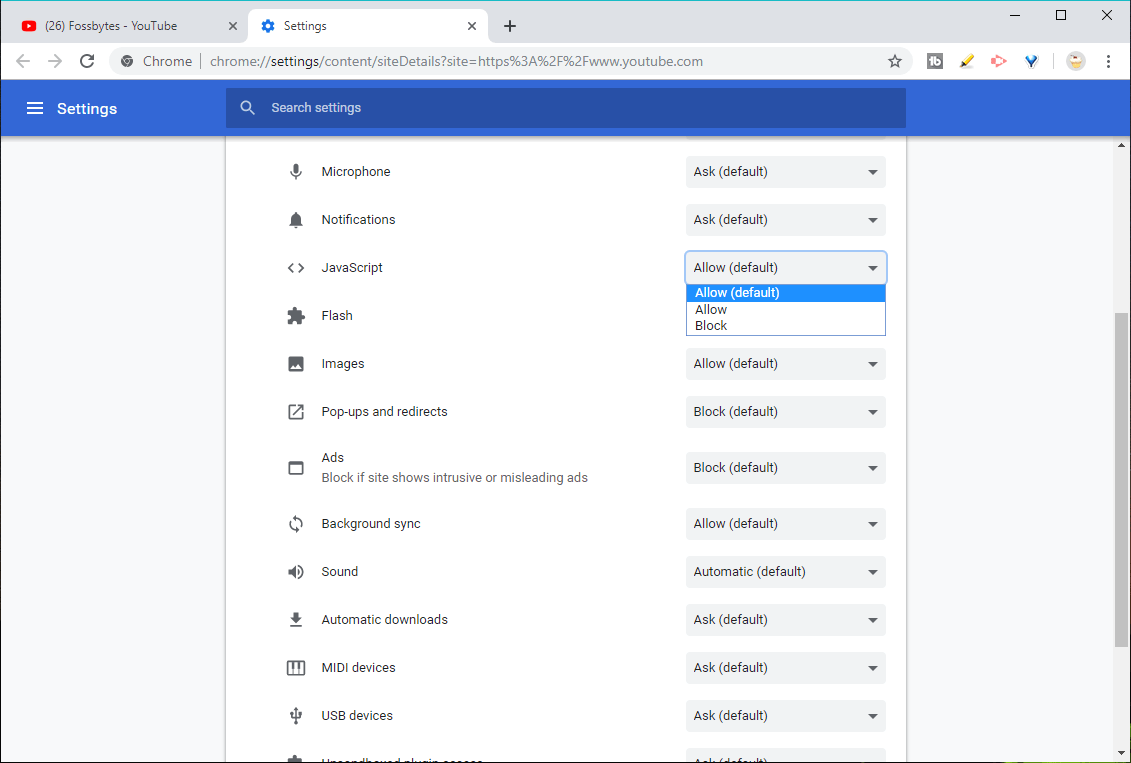 Meanwhile, you can read our article on the best and free YouTube alternatives to use in 2022.
3. How Do I Fix YouTube's Black Screen Error?
If you are getting a YouTube black screen error on your PC. Now, in this case, the problem could be with YouTube and the result is that the video doesn't load at all. But it could be on your part.
You can try logging out of your YouTube account and then login again. Here, one important thing that you need to see is if you have an ad-blocker installed on your browser, then it could cause some problems. In that case, try disabling it
Additionally, to fix the YouTube black screen error, you need to follow all the same steps like clearing the browser cache, updating your browser and so on.
4. What To Do When YouTube Won't Play On Android Or iOS?
I) YouTube Not Working On Android
I think more people nowadays watch YouTube videos on their smartphones. You might have seen commuters in Subways glued onto their favorite cat videos. So, if YouTube doesn't work on your Android device, then you can try the following steps:
A. Restart the YouTube app and your Android device
Again, I would like to stress the fact that restarting your device can be really helpful sometimes.
B. Clear App data
It is possible that YouTube's app stored on your device might have gotten corrupt. So, in that case, go to the App info page in the Settings app > Tap on Storage > Tap Clear Cache.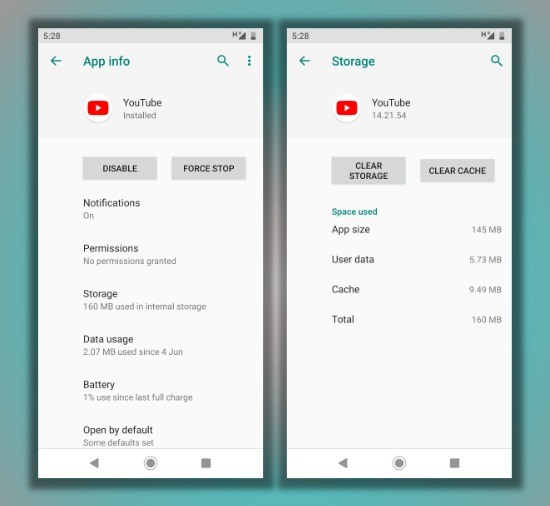 C. Make sure some other apps are not blocking YouTube
Now, chances are that some other app on your Android phone might be stopping YouTube from working properly. In the worst cases, it could be malware hiding in plain sight or if you're using a device with parental controls turned on. Maybe, you installed some third-party apps to block YouTube and forgot to disable it.
D. The volume button is not working on the YouTube app
This is another but strange problem that could happen with the YouTube app. For some reason, the volume button stops working when you're using the app. In that case, you can simply restart your device. Also, make sure that you haven't disabled sound in the system settings.
II) YouTube Not Working on iOS
For the times when YouTube stops working on your iPhone or iPad running iOS, the story to fix the issue is somewhat similar to Android.
A. Restart your iPhone or iPad when YouTube doesn't work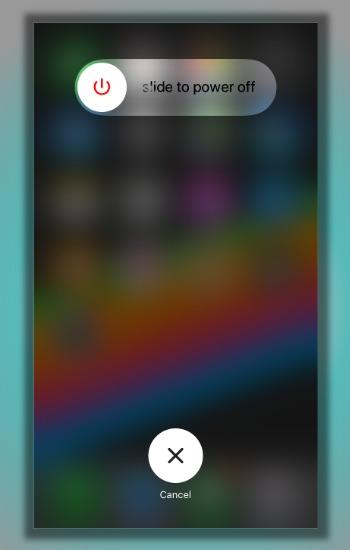 Just as is the case with your Android device, restarting your iPhone or iPad can possibly fix the issue that's stopping YouTube from running properly on your phone. You might want to try this before everything else.
B. Update the YouTube app and iOS version
The first thing you need to do is make sure your device is running the latest updates for both YouTube and iOS.
On your iOS device, you can't delete the cache as you can do on Android. So, you should consider reinstalling the YouTube app if its causing problems.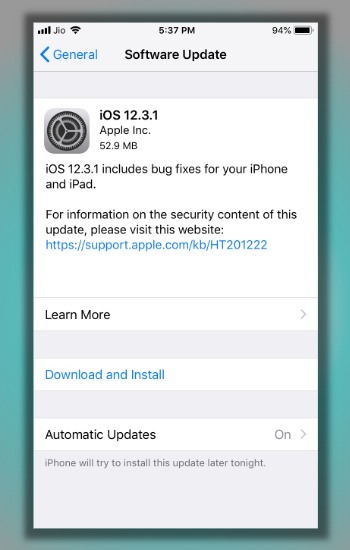 C. Check your storage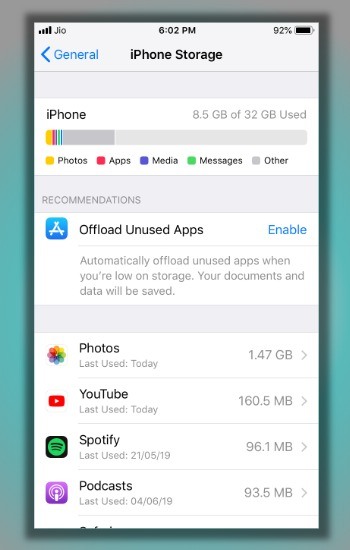 If the storage on your iOS device has reached its limits, then it might cause problems for the YouTube app. That's because even when you're streaming a video, data is temporarily stored on your device. If there's less storage available, then YouTube may have issues.
D. Check mobile data is enabled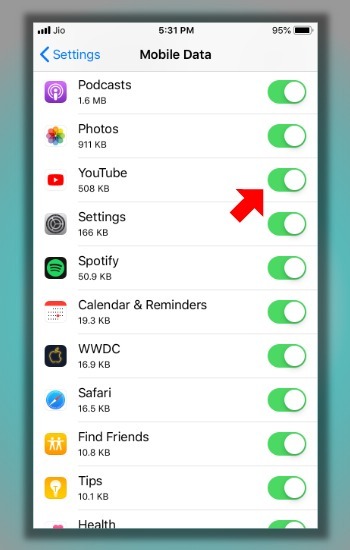 If you're not using YouTube on a WiFi connection, then make sure that you don't have disabled mobile data for the YouTube app. Otherwise, it won't work properly on your iPhone or iPad. Go to Settings > Mobile Data. Here, see if you have enabled the mobile data for YouTube.
So, guys, these were problems related to YouTube not working on your browser, Android, or iOS device and the solutions that you can try out to fix them. If you have anything to add then you can drop your thoughts in the comments.
Those who want to use YouTube like a pro can refer to this article for the best tips and tricks.
FAQs
What do you do when YouTube is not working?
The first thing you should do when YouTube isn't working is to check if the service is up or not on websites such as 'downdetector.in' and 'downforeveryoneorjustme.com.' Keep an eye on YouTube's Twitter account (@TeamYouTube) for relevant updates.
What do you do when the YouTube server is currently up/down?
If the websites mentioned in the previous answer show that YouTube servers are up, then you can try the easy fixes given in this guide. Otherwise, if the servers are down for everyone, then all you can do is wait for the company to fix it.
Why is YouTube not working properly on Chrome?
There are a variety of reasons YouTube might not be working on Chrome properly. These include factors such as outdated Chrome version, disabled JavaScript, buggy Chrome extensions, etc.