With more and more Android devices flooding the markets, people are in more need of an Android data recovery software. That's because threats and bugs related to Android devices are also on a rise.
There can be any day when you might lose valuable data on your Android smartphone or tablet. Probably, because you messed up something or accidentally downloaded some malicious app, or some software update broke in the middle resulting in loss of your data.
Android data recovery software comes into the picture in such situations of crisis. In this post, we would like to give a brief walkthrough of the Primo Android Data Recovery for Windows OS. Earlier, we have published the review of Primo iOS Data Recovery for Mac.
Looks & Features
Blessed with a good looking UI, the software doesn't do anything but getting back your data. This could be one of the best apps if we take visual appearance into consideration.
As far as the main options are concerned, Primo doesn't include any extra tool except the one which you can use to recover your data.
What can be recovered?
Taking glance the Prime Android Data Recovery would make you realize that the software can recover things like:
Contacts
Call Logs
Messages
Calendar
Photos
Music
Videos
Documents
On the top-right corner of the app window, you can click the Settings button to explore more options like "Check for Updates", link to online guides which will help you with using the software, recover stuff like photos, etc.
PrimoSync, the developers, claim their software supports more than 6,000 Android devices, including devices from leading manufacturers like Google, Motorola, Samsung, HTC, LG, Sony, etc.
How to recover?
Using Primo Android Data Recovery is a fairly simple task. The step-by-step wizard offered by the software makes it quite an easy task to select what to recovery, and review the details before the data is finally copied to your PC's hard drive.
It'll be an affair of a few minutes to setup the software after you download it using the following link:
You can start the data recovery process by connecting your Android devices to your PC. Include the following points in your checklist:
You have installed the device drivers on your Windows PC. In most cases, they'll be installed automatically when you connect the device.
Device's battery has up to 50% charge.
USB Debugging is enabled. The software would ask if you don't enable it.
When you open Primo Android Data Recovery for the time, it'll install an app on your Android Device called Device Recovery. The app is required to fetch data from your device. If you don't want the app, you can delete the same from Settings > Apps afterward. Click Ok your PC, when the software asks for permissions.
Once the device setup is complete, you'll start seeing different categories of data the software can recover. Check one or more as per your requirements.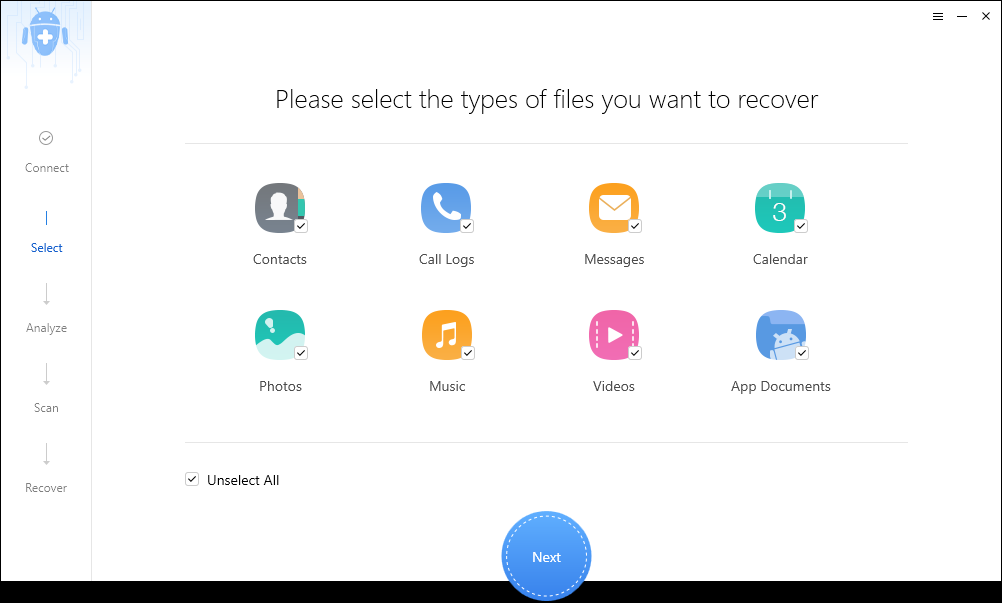 The software will ask you to enable different permissions on your Android device. These are for access to various types of data the software can recover.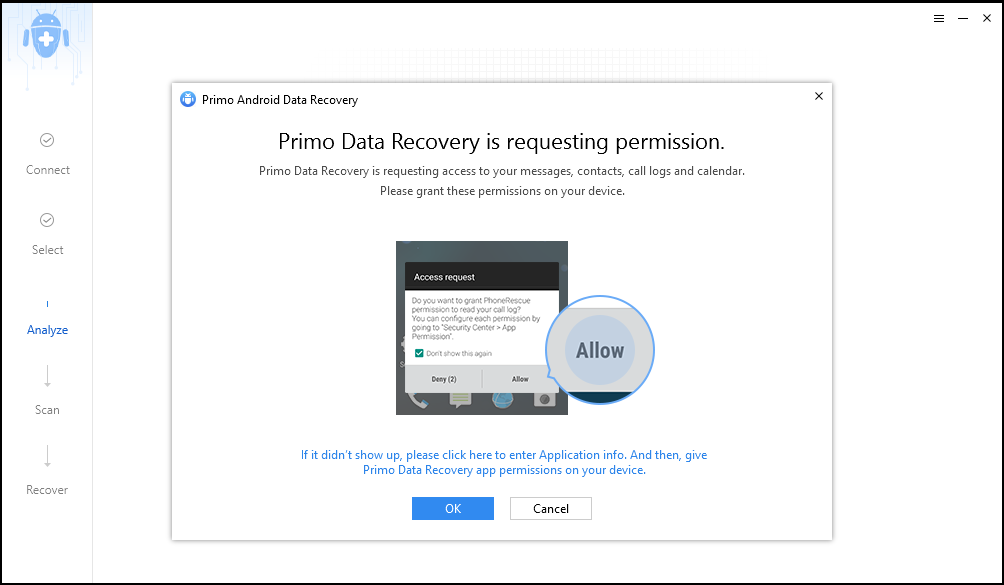 On the next screen, you can choose whether to perform a Deep Scan or Quick Scan. Much like other software Primo Android Data Recovery also roots your device to perform Deep Scan. But it incorrectly states that rooting your device won't void your warranty.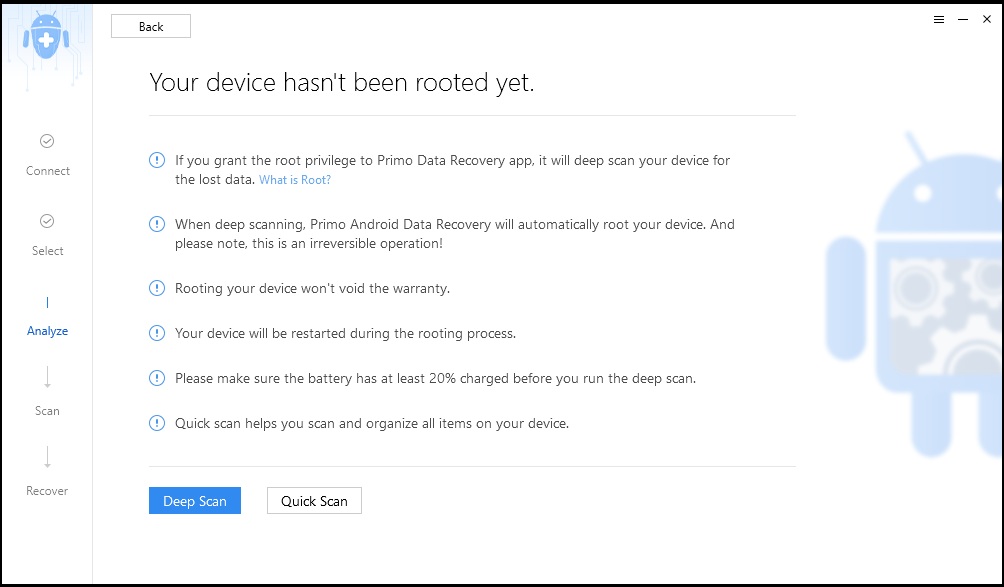 Choose Deep Scan only if your device is out of warranty or you don't have any problem rooting it. If data to be recovered is extremely valuable, you can let the software root your device. You can unroot it using some other tool at a later stage.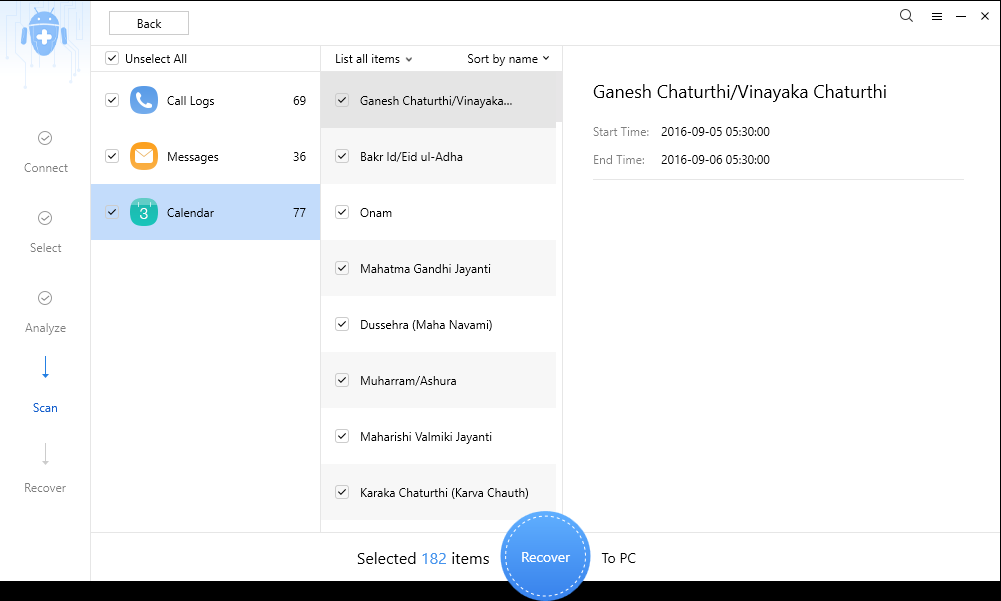 The software can preview thumbnails of photos but not video and audio files before you recover them. The preview option in the case of call logs, contacts, messages is quite impressing. For Messages, the software separates texts on the basis of sender name. So, you can easily recover conversations with one particular person. A similar process for logs and contacts.
Should you use Primo Android Data Recovery?
Well, there isn't any considerable reason to not even give a single chance to the software. Because it's free to use, so, if you don't like it you can uninstall the software whenever you want. The ease of access offered by the software is definitely a plus point, and it may encourage people to use the software more than once.
You can download Primo Android Data Recovery using this link.
Note: PrimoSync sponsors this post. Fossbytes is not responsible for the loss of data or any other damage caused due to the use of the software described in the post.