On Android, you may have noticed that when you download an app and launch it on a slow internet connection, the images take time to load, but when you relaunch the same app, the same pictures load in a jiffy. This is one of the ways most smartphones save mobile data by storing the previous data in the "Cache" memory and loading it when required.
Over time this data piles up so much that it eats up all your internal storage and impacts other apps. Hence, you might need to clear this hidden cache on Android, but how can you do it? With this, let's look at the hidden cache in Android and how to clear it quickly.
If you're running out of storage on your Android device, even though you don't have tons of apps or media files on your device, the hidden cache data might be the culprit. If you have a favorite app that you've been using for a long time, chances are, it might have a couple or more GBs of data stored as a cache. Take my device as an example.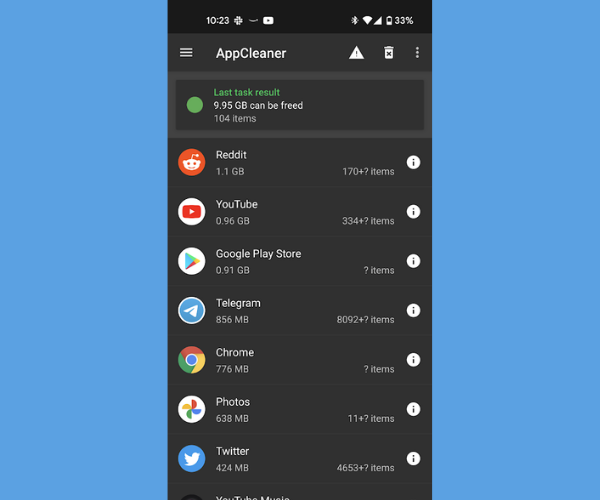 I spend most of my time on Reddit and YouTube. As a result, all the images and thumbnails that I've viewed on them are stored in cached data so that the next time I see the same post or video, the photos will be loaded from my device and won't consume data.
The previous Android versions provided a simple way of clearing cache data from Settings > Storage, but we don't see the "Cache data" option anymore. However, there are excellent cache cleaning apps that you can find on the Google Play Store. Out of all, the SD Maid app is our favorite and we highly recommend that you use it to clear the cache to make room for other apps. However, you'll need to buy its "Pro" version to clear cache, but the good news is, it's not expensive.
1. Download the SD Maid app and SD Maid Pro – Unlocker from the Google Play Store.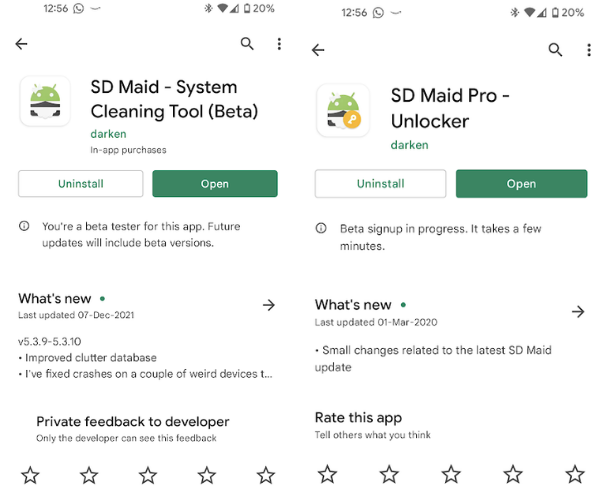 2. Find and open the SD Maid app from the app menu.
3. Tap on scan and wait until it finishes scanning your device.
4. Once done, tap on Run now, and the app will clear the cache off your phone.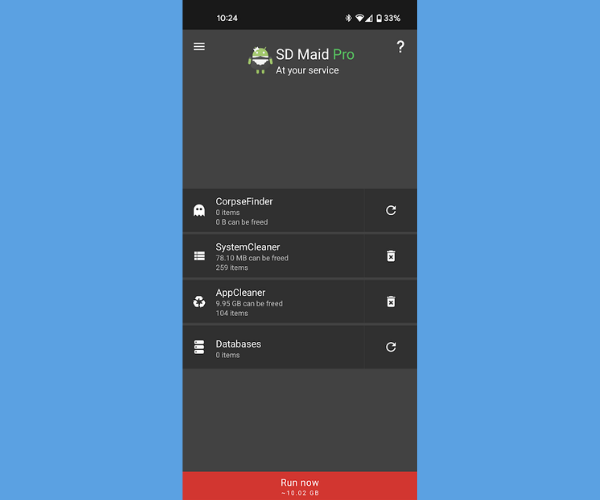 5. If you don't want to buy the app's pro version, CCleaner is an excellent alternative.
Do keep in mind that if you are using mobile data, we do not recommend clearing the cache data as your device might consume a lot of mobile data to download the same data and store it as a cache. Also, we'd suggest not to bother clearing the data if your device has lots of storage space.
Which app do you use to clear the cache data on your Android device? Let us know in the comments section below.
If you like this simple explainer, check out our Short Bytes section. We take complex tech topics and break them into short, easy-to-understand articles.
More Simplified Tech Topics!