Do you have an Android or iOS smartphone with a forgotten password and now all you precious is data locked inside and the phone is unusable?
If yes, fret not! Dr. Fone Screen Unlock is the solution you are looking for. This software helps you bypass the lock screen within a couple of minutes in a few clicks. And you don't have to be a tech-savvy person either to perform this on your own.
How To Bypass Lock Screen On Android & iOS?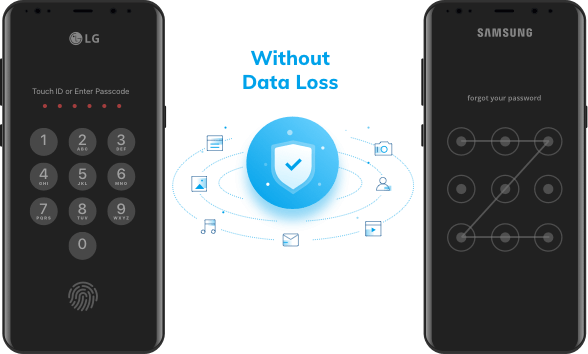 In case you are using a Samsung/LG Android device, Dr. Fone can unlock the password-protected screen without losing your data. The software works well with other Android brands as well such as — Huawei, Xiaomi, Lenovo, Motorola, and OnePlus. But please note that you might lose your data when it comes to these brands.
The same goes for Apple devices. Dr. Fone Screen Unlock can bypass iCloud lock on iOS devices in seconds and is compatible with all iPhone/iPad versions. But please remember it can cause data removal on Apple devices.
So if you can let go of the data, you can rest assured that this software will remove any phone password, PIN, pattern, or fingerprint you may have set.
Here are the steps on how to remove phone password on Android or iOS:
1. Download and install Dr. Fone Screen Unlock for Android or iOS on your PC.
2. Run the software and connect your Android/iOS phone to your PC via USB cable or lightning cable.
3. Click the "Unlock Android Screen" or "Unlock iOS Screen" on the program.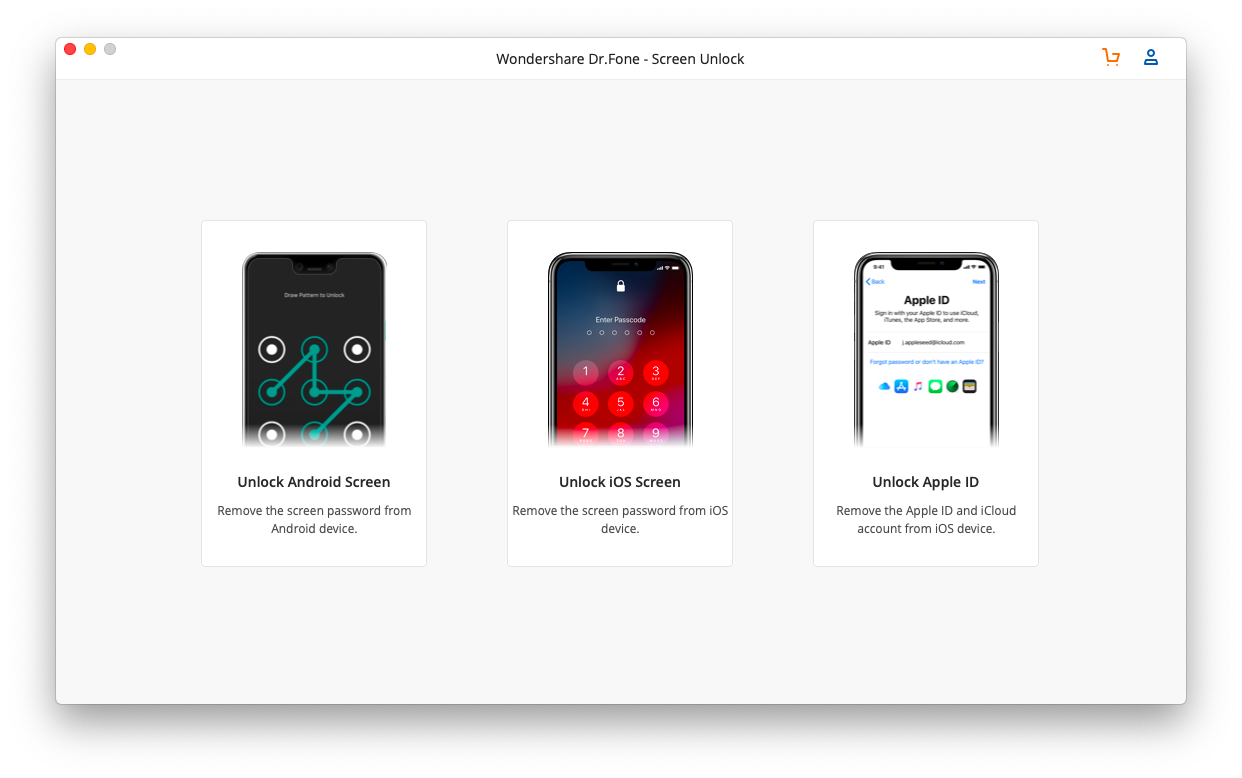 4. The software automatically detects your smartphone model and starts working on the password recovery
5. Once it is ready, press the 'Unlock Now' button.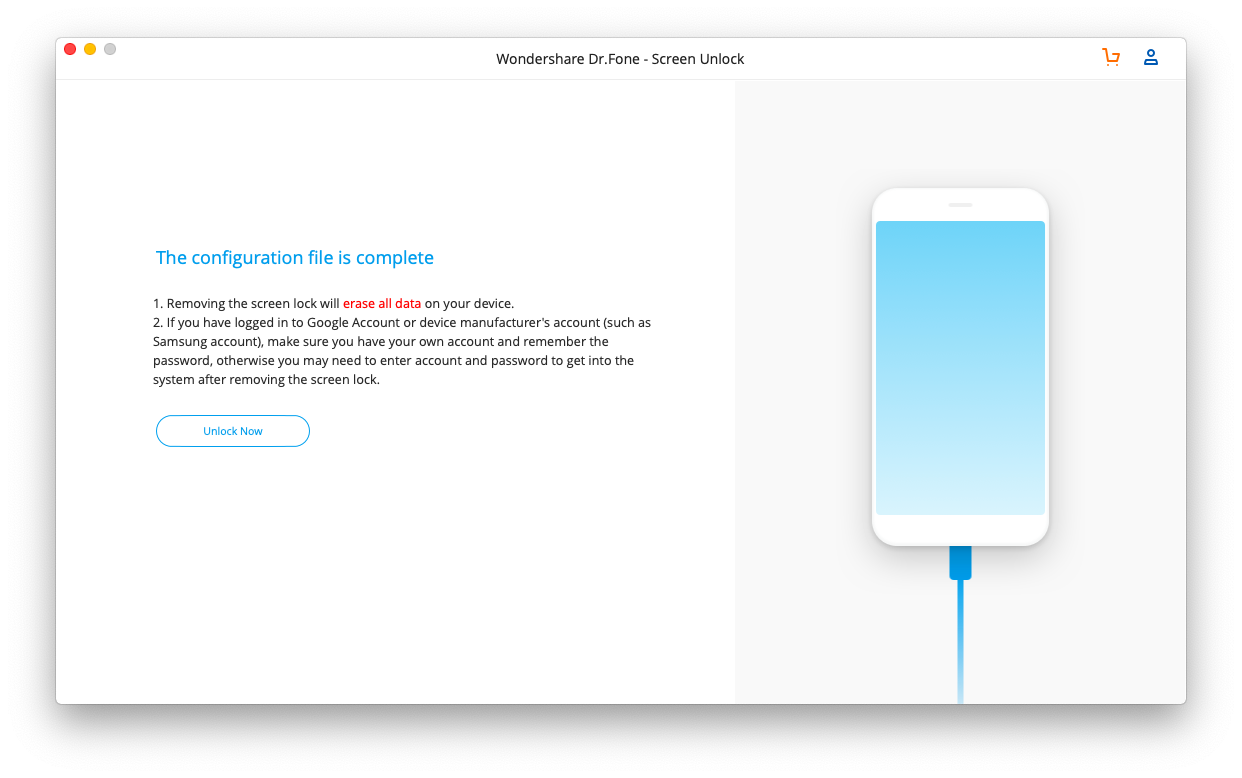 6. Next, you will have to follow the instructions on the screen to enter the Download Mode.
7. After this, it will begin downloading the recovery package. Just wait until it's completed.
8. When the recovery package download is complete, click "Remove Now". This will prevent the deletion of data on your device (in case it's a Samsung or LG phone).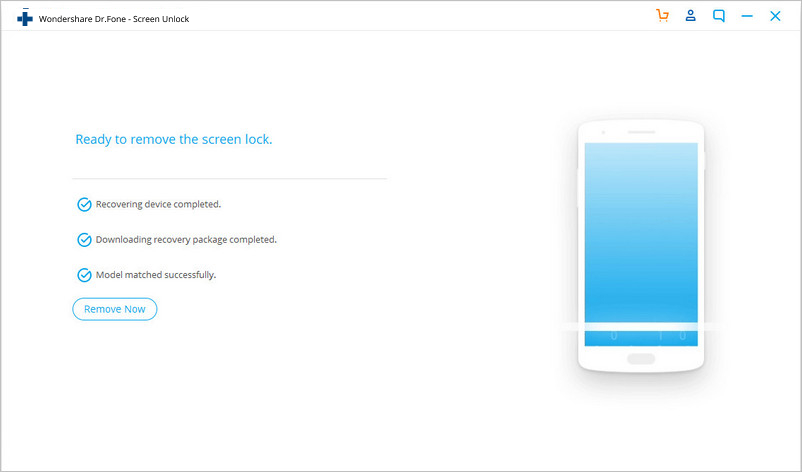 Once this process is over, you can access your smartphone without entering any password.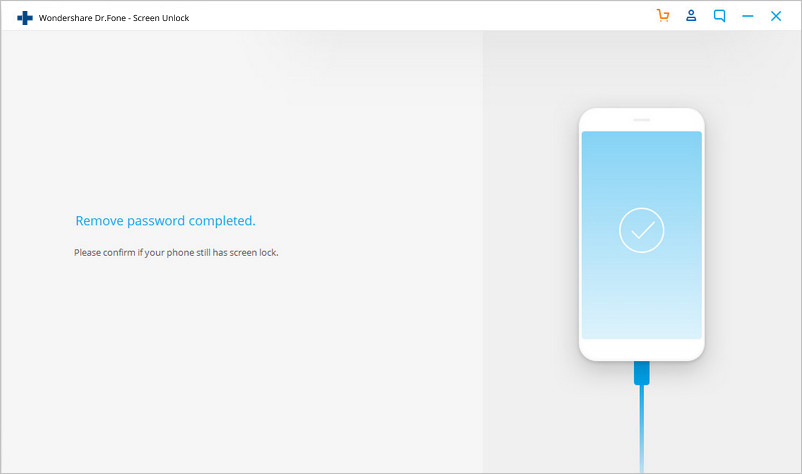 Pricing Of Dr. Fone Screen Unlock
For unlocking Android devices, you can purchase this software starting at $39.95 (1 Year License).
Whereas to remove iOS lock screen, the pricing starts at $69.95 (1 Year License).
For further different plans or a business license, you should check the pricing for Android and iOS software separately.
Dr. Fone Screen Unlock: Conclusion
Dr.Fone is a reliable and hassle-free screen unlocking solution by Wondershare which creates a variety of utility software. So you can definitely trust this app. As far as the ease of use is concerned, Dr. Fone Screen Unlock is by far one of the user-friendly software I have tested.
What makes it even better is that it won't make you wait for more than a couple of minutes at max to remove the screen lock. It can work with all types of screen locks like a passcode, face lock, fingerprint lock, etc.
However, there is a caveat. Apart from Samsung and LG devices, the chances of recovering your data after lock screen removal are pretty slim to none.
So this can be a deal-breaker for many, especially given its pricing. But if you have a Samsung device that has some of your precious data locked away in it, spending $40 on the same is not a bad idea at all as it will save your data as well!