The 1980s Karate Kid movies were instant hits and are still labeled as classic films. It has been well over three decades since the first Karate Kid film was released. Since then, the way people consume their content has changed. But one thing that hasn't changed is the popularity of the aforementioned franchise. Speaking of it, in continuation to the original Karate Kid films, Cobra Kai season 4 is about to be released.
You might have already guessed that the TV show's first three seasons worked like a charm on the audience. Season 4 is set to be released online on December 31, 2021. This follows the standard release time of 12:00 AM Pacific Time (PT)/3:00 AM Eastern Time (ET)/12:30 PM Indian Standard Time (IST).
However, the bigger question is where to watch it online? We will talk about it and the plot of the show later in the article. So without any further delays, let's begin.
Where To Watch 'Cobra Kai' Season 4 Online?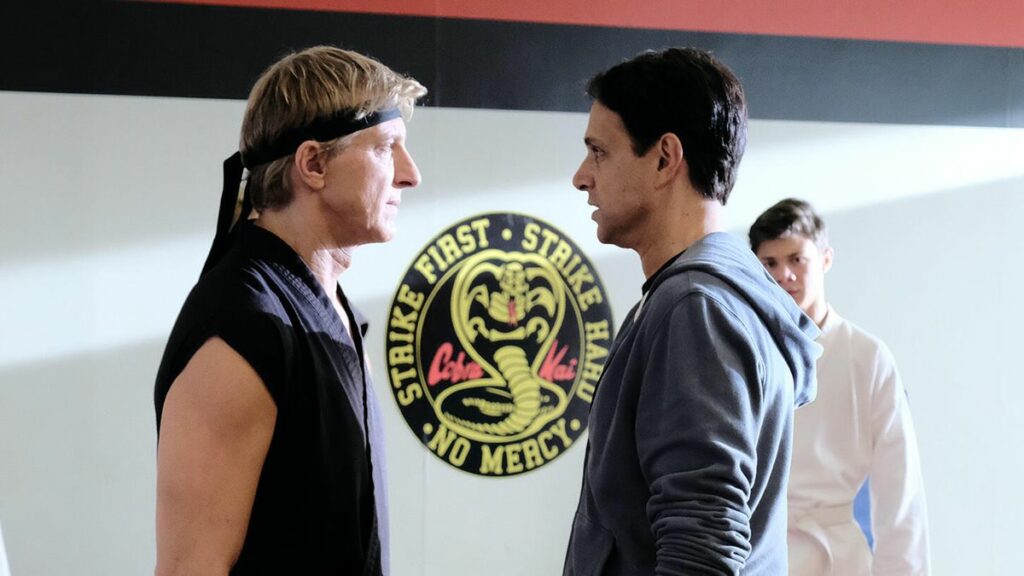 Netflix has been home to some of the best TV series in recent years and Cobra Kai's first three seasons streamed on it as well. It is no surprise that season 4 will also be watched on Netflix once it is released. Until then, you can check the previous seasons right here.
While you know where to watch the show online, watching it for free is another story. Unfortunately, you cannot stream any titles on Netflix for free. But what you can do is read our comprehensive guide on the best websites to watch TV shows for free in 2021. In the article, you will find some amazing free alternatives to stream your favorite shows online in a legal way.
What Will Happen In 'Cobra Kai' Season 4?
It was earlier confirmed that the fourth season will focus on the 1989 movie, The Karate Kid Part III. The official synopsis of the new season further confirms this as it says:
"Season 4 finds the Miyagi-Do and Eagle Fang dojos joining forces to take down Cobra Kai at the All Valley Under 18 Karate Tournament… and whoever loses must hang up their gi. As Samantha and Miguel try to maintain the dojo alliance and Robby goes all-in on Cobra Kai, the fate of the Valley has never been more precarious. What tricks does Kreese have up his sleeve? Can Daniel and Johnny bury their decades-long hatchet to defeat Kreese? Or will Cobra Kai become the face of karate in the valley?
That concludes our streaming guide for Cobra Kai season 4. Are you planning to watch the new season on the last day of 2021? Let us know your thoughts in the comments section below.