The always-online culture of businesses these days requires employees to be on their toes especially if you're a businessperson with a couple of meetings lined up each day. It can be tedious to keep track of meetings and schedules amongst other daily tasks. This is where a business calendar app comes into play.
Calendar.AI is one such business calendar app that helps you in synchronizing your business life by offering a full-fledged calendar solution that integrates features like a personal meeting assistant and smart scheduling to make you more productive. The app not only prepares you with all the pre-meeting pre-requisites but also you can access meeting notes and highlights post-meeting to get a grip on the discussion you just had with the client.
Features of Calendar.AI
1. Contact Insights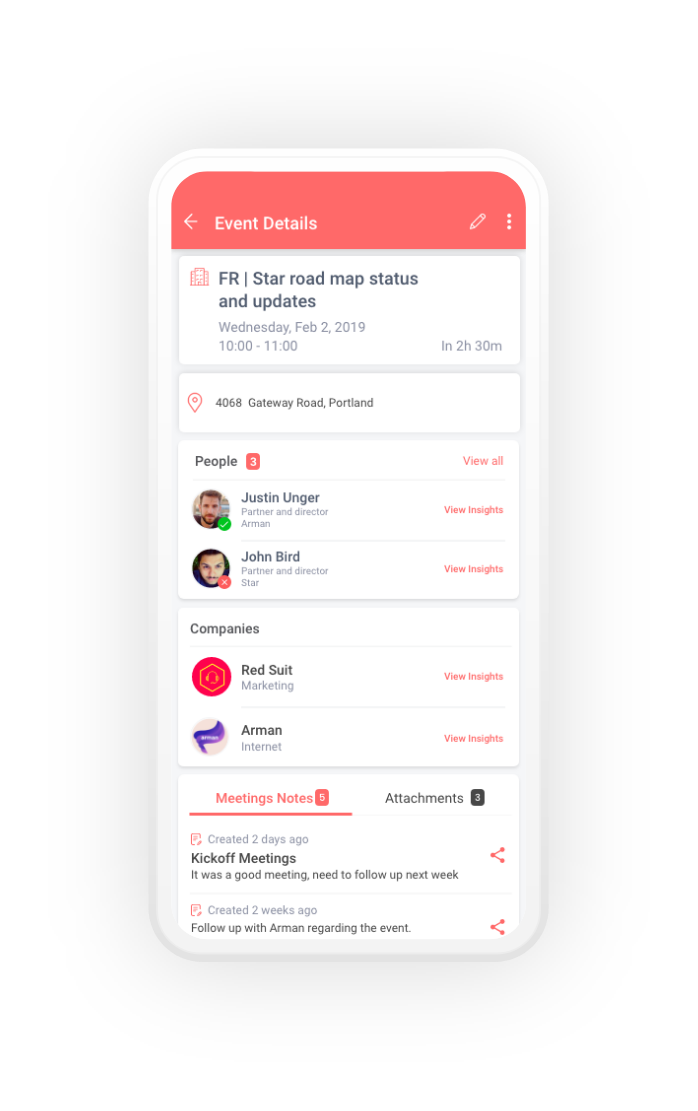 Calendar.AI offers you a better understanding of your clients. You can view your contact's work history, education, job title, company details and also access their social media profiles within the app.
2. Company Intelligence
Calendar.AI prepares you for the big meeting ahead by offering you the key information about the company you're meeting with. With the app, you can get the latest news, information about funding rounds, key numbers, and more about the company to help you close the deal with all the important information at your fingertips.
3. Personal Meeting Assistant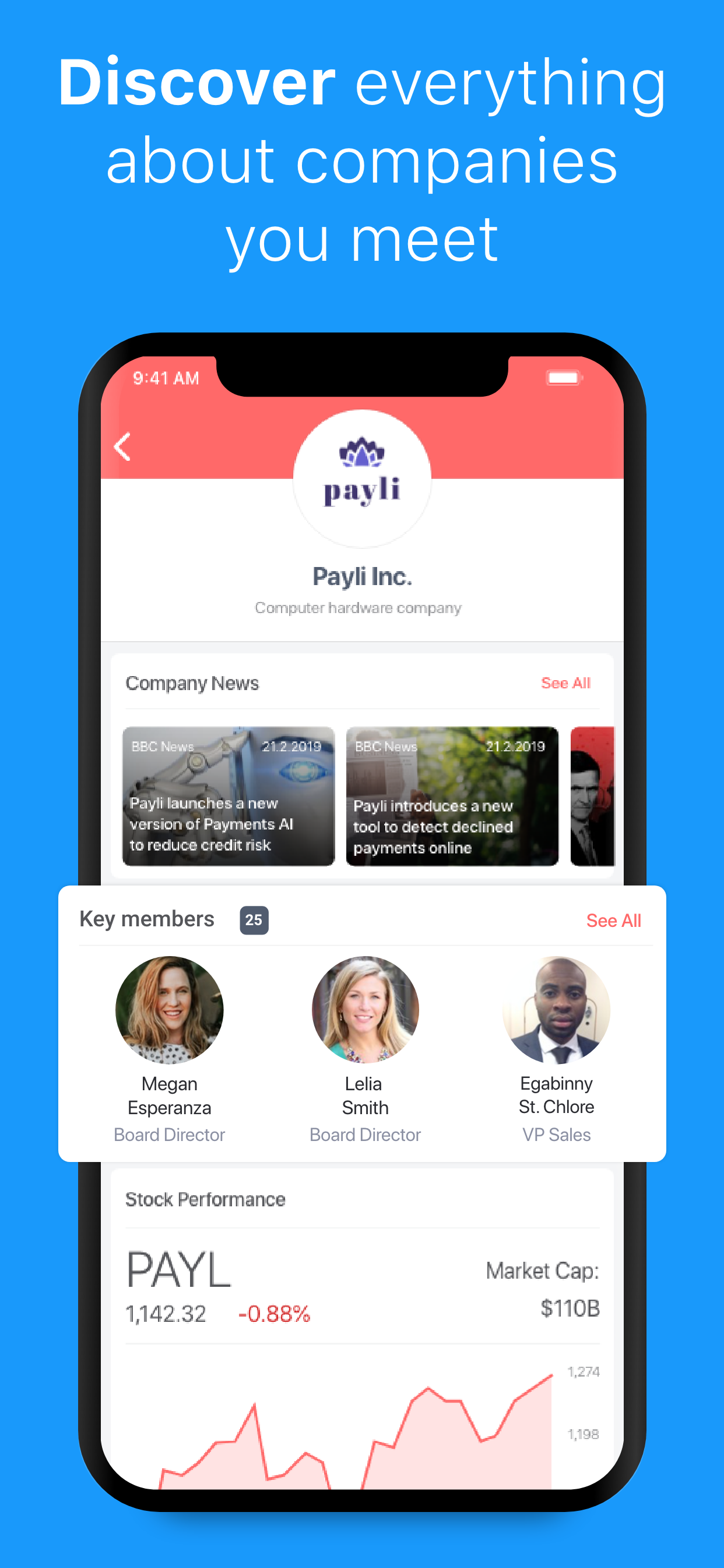 Calendar.AI app comes with an integrated personal meeting assistant that makes it easy for you to access the latest meeting attachments, private and shared meeting notes, and action items for your next meeting.
4. Smart Scheduling
One of the most useful features of the Calendar.AI app is smart scheduling. Sorting and prioritizing meetings could be a time-consuming task. However, with the Smart Scheduling feature of Calendar.AI, you can set your availability for others to help them choose a meeting time that fits in your schedule. The app facilitates scheduling events without sending emails to and fro and dozens of phone calls.
You can customize your business calendar with daily-list, schedules, meetings, and more in a color-coded manner. Not only business activities, but you can also schedule your day-to-day activities like eating, sleeping, nap time, and exercise to streamline your day's tasks.
You can download Calendar.AI from the Google Play Store and Apple App Store.
Calendar.AI: Pricing & Plans
Calendar.AI comes with two subscription packages to enjoy premium features:
Calendar.AI Premium Subscription
Get 30 people insights per month.
Get 30 company insights per month.
Employment history.
Social profiles, contact details, photos, and more.
Social insights from LinkedIn, Twitter, Facebook, and Instagram.
Company details, latest news, funding rounds, key members, and more.
Connect with companies on LinkedIn and follow their latest tweets on Twitter.
Up-to-date company data.
Premium subscription of Calendar.AI costs $4.99/mo or $49.99/year
Calendar.AI Pro Subscription:
Get unlimited people insights every month.
Get unlimited company insights every month.
Search all people and companies from events in the past 365 days.
Greater coverage of results.
All of the features included in the Premium plan.
Pro subscription of Calendar.AI costs $9.99/mo or $99.99/year