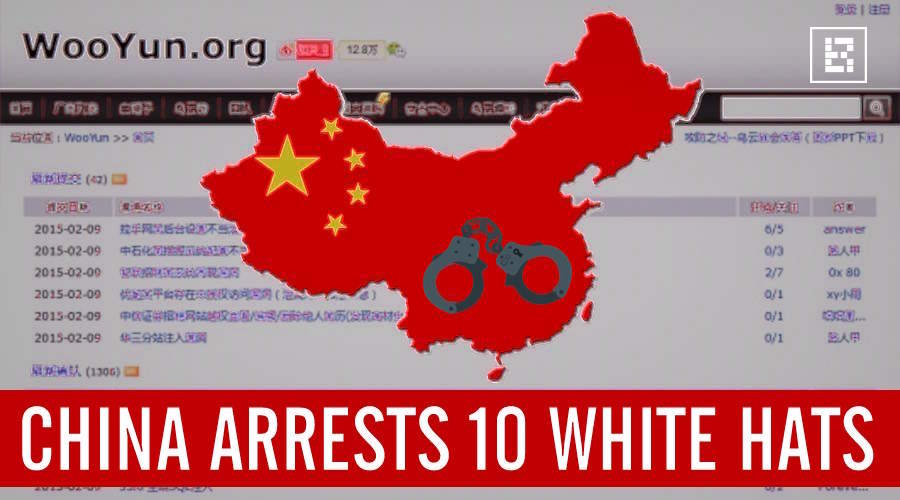 Short Bytes: 10 members of China's largest hacking group WooYun, including its founder Fang Xiaodun, were arrested last week by Chinese authorities. As this white hat group reported the security flaws in companies for free, the reasons behind the arrest are yet to be disclosed. Interestingly, the arrest was preceded by the demise of the WooYun website.
L
ast week, Chinese authorities arrested 10 white hat hackers of the WooYun ethical hacking group. It's a community of ethical hackers that reports security flaws to the companies for free and helps them strengthen safeguards.
The arrested members also include the founder Fang Xiaodun, according to Chinese news agency Caixinwang. With about 5,000 members, WooYun is regarded as China's biggest white hat community.
According to media reports, the members of WooYun were arrested by the law enforcement authorities without any prior notice.
"Everything happened very abruptly, even members within Wooyun were kept in the dark. People from Wooyun said there was no administrative procedures nor prior notice for the arrest."
— said the source cited by Caixinwang
WooYun website is suspended indefinitely
Xiaodun hasn't shared any updates on his WeChat account since July 18. His website is also suspended indefinitely and it remains deactivated. It's being said that WooYun has taken down the website as a precaution.
Website's demise took place before Xiaodun's arrest. The members of WooYun community said that Xiaodun didn't express anything regarding pressure by the government. Xiaodun was also scheduled to deliver a talk, which has also been cancelled, at a conference in early August.
As nothing is certain at the moment, people are speculating that WooYun got into trouble for publicising the flaws in some websites.
Did you find this article interesting? Don't forget to drop your feedback in the comments section below.
Also Read: China Launching Hack Proof Quantum Communications Network In 2016