Microsoft has taken one more step to ease the lives of people who are using the Windows Subsystem for Linux (WSL) on their PCs. The recently released Windows 10 Insider Preview Build 19603 has brought improved support for Linux file integration in the File Explorer app.
What this means is that users can simply open the File Explorer to access the files related to the Linux distros they have installed. If you're running the fast ring build 19603 with WSL installed, you'll find a new button in the left-hand navigation pane featuring the all-time favorite Linux mascot Tux.
After clicking the Tux button, you will get a list of all the Linux distros installed on your Windows 10 PC where you can access their individual files.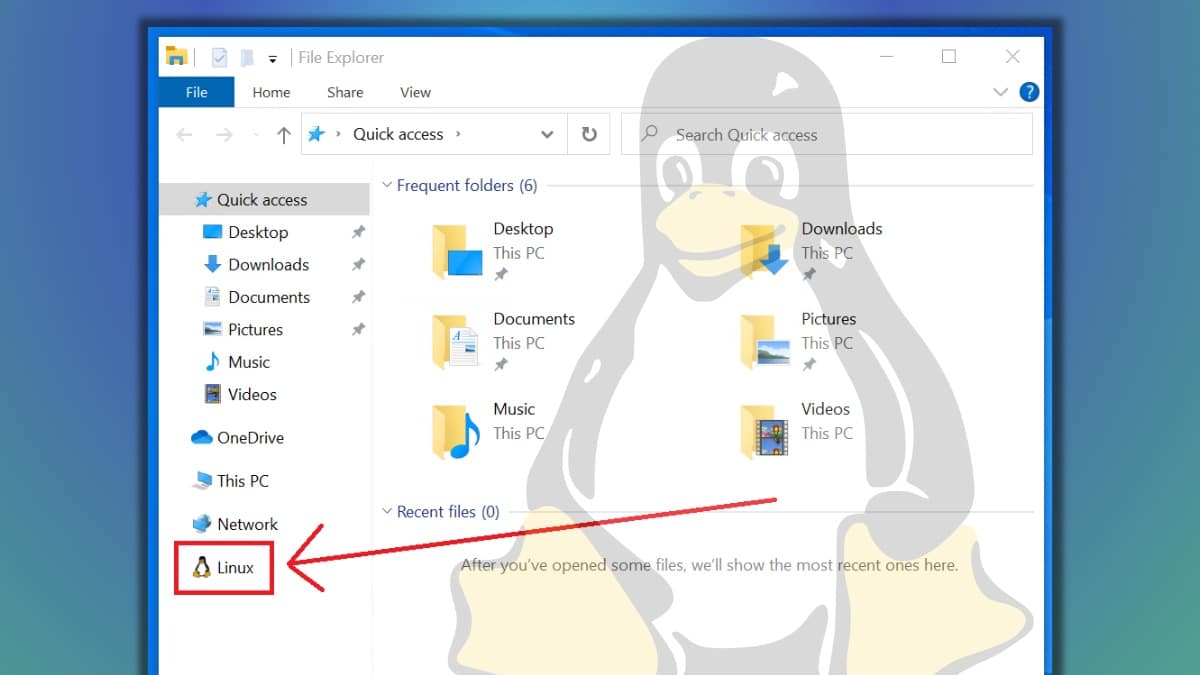 However, this is not the first time Microsoft has added Linux file integration to the File Explorer app. WSL users have had the option to open Linux files via Explorer since the release of Windows 10 1903 last year.
It's just that the process was somewhat tedious and required the use of the command line as an extra step. Of course, WSL users won't have any issues with the CLI interface, but no one would bother the new button that only makes life easier.
The new edition comes at a time when Microsoft is all set to release WSL 2 alongside the Windows 10 2004 feature update. However, given that the new Linux file integration is part of fast builds, chances are less that it will arrive with the 20H1 update.
An important highlight of the WSL 2 is that it will arrive with a full-blown custom Linux kernel made by Microsoft. However, the company has removed the Linux kernel from the Windows 10 OS image to make the update process easier, and it will enable automatic updates for the same in the coming months.
Speaking more on its Linux work, Microsoft recently announced a new Linux security module called Integrity Policy Enforcement (IPE) for embedded devices. The module is being designed to verify code integrity and prevent unauthorized code execution.