N
ow that net neutrality in the US is moving towards its extinction, the internet providers have become free of the limitations of keeping the internet equal for websites. Although it might not be much visible currently, it's possible for the internet providers to regulate the internet speed for websites as per their will.
If you think you have trust issues with your internet provider, an app created by the researchers from Northeastern University and the University of Massachusetts might be able to help you out. Known as Wehe, the app can tell you whether your ISP is throttling speeds or blocking some websites.
For now, Wehe can detect net neutrality violations for seven services on your device, including Netflix, Skype, NBC Sports, YouTube, Vimeo, Amazon, and Spotify. While testing for net neutrality violation, you can select one or more of these services.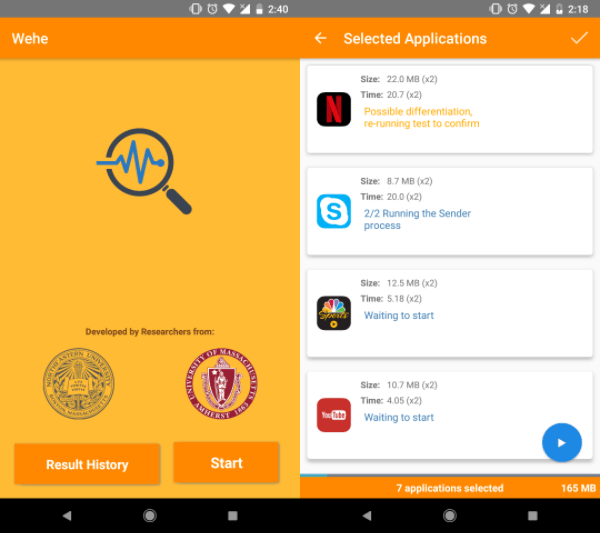 Maybe, the researchers will add more services in future updates. You can check them using Wehe over WiFi networks. To use it for your cellular connection, the WiFi should be turned off. Wehe will take several minutes to do its job.
The researchers' other intention behind the app is to create a public database of carrier behavior across the globe. Wehe is available for Android and iOS. The app had to face some issues in getting listed on the iOS App Store because Apple had removed it for a while.
You can download Wehe from Google Play and App Store.