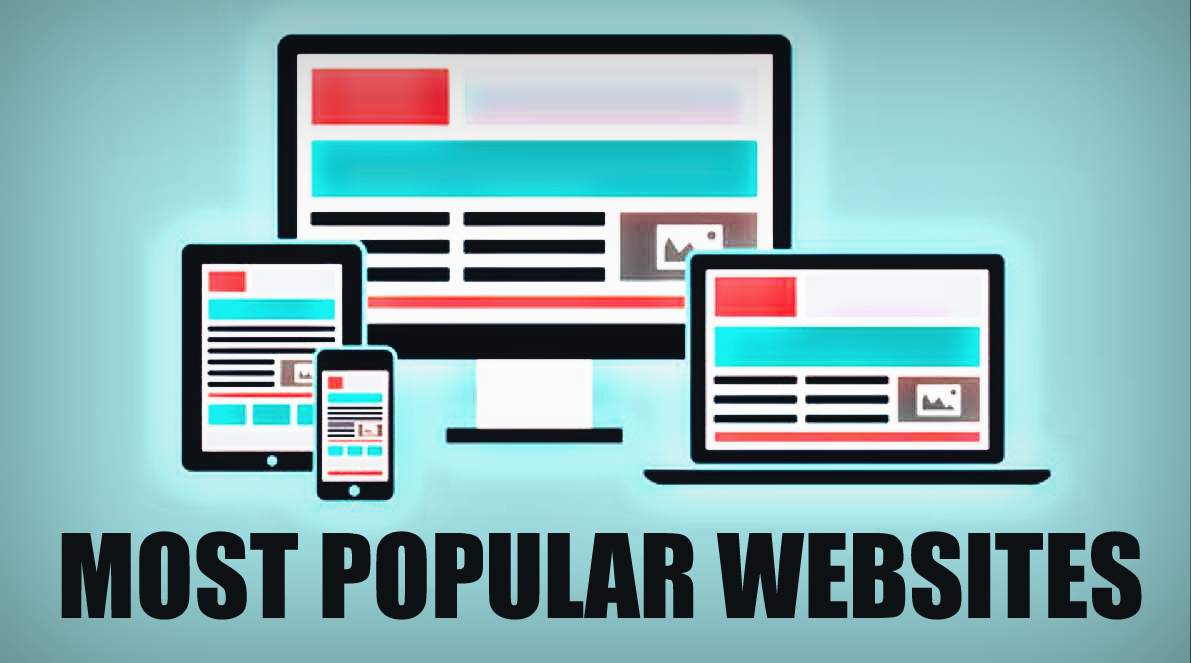 Short Bytes: BI has spotted a very attractive graph in Goldman Sachs' yearly compilation. This graph tells us the most popular websites in 11 biggest countries. Read the article to know about some interesting trends and find out the most popular website in your country.
T
he annual compilation of Goldman Sachs' yearly 100 best charts is an ultimate resource for the knowledge thirsty people who love to observe trends and make predictions for the next year.
Out of this goldmine, you can also spot a chart that highlights the most popular websites in 11 big nations from around the world. If you start looking for an overall winner, Google tops the list in 7 out of 11 nations. No surprises here!
In this chart, BI notices an interesting trend. As we start moving from west to east, the regional websites get stronger. In South Korea we have a new winner in the form of Naver.com, while Yandex.ru and Baidu top the Russian and Chinese charts, respectively.
Notably, Yahoo is way too popular in Japan and it has topped the charts. Another interesting fact tells that in the top 15 lists' in US and China, no website is common. This means, the domestic websites are dominant in these countries.
Here's the list of most popular websites in some countries:
15 Most Popular Websites In US:
Google
Facebook
Amazon
YouTube
Yahoo
Ebay
Wikipedia
Twitter
Reddit
Go.com
Live
Craiglist
Pinterest
Netflix
Bing
15 Most Popular Websites In UK:
Google.co.uk
Google.com
Facebook
YouTube
Bbc.co.uk
Yahoo.com
Live
Wikipedia
Twitter
Theladbible
Bing
LinkedIn
Dailymail
15 Most Popular Websites In India:
Google.co.in
Google.com
Facebook
YouTube
Amazon
Yahoo
Flipkart
Wikipedia
Indiatimes
LinkedIn
Twitter
Blogspot
Snapdeal
Stackoverflow
Amazon.com
Take a look at the complete graph below: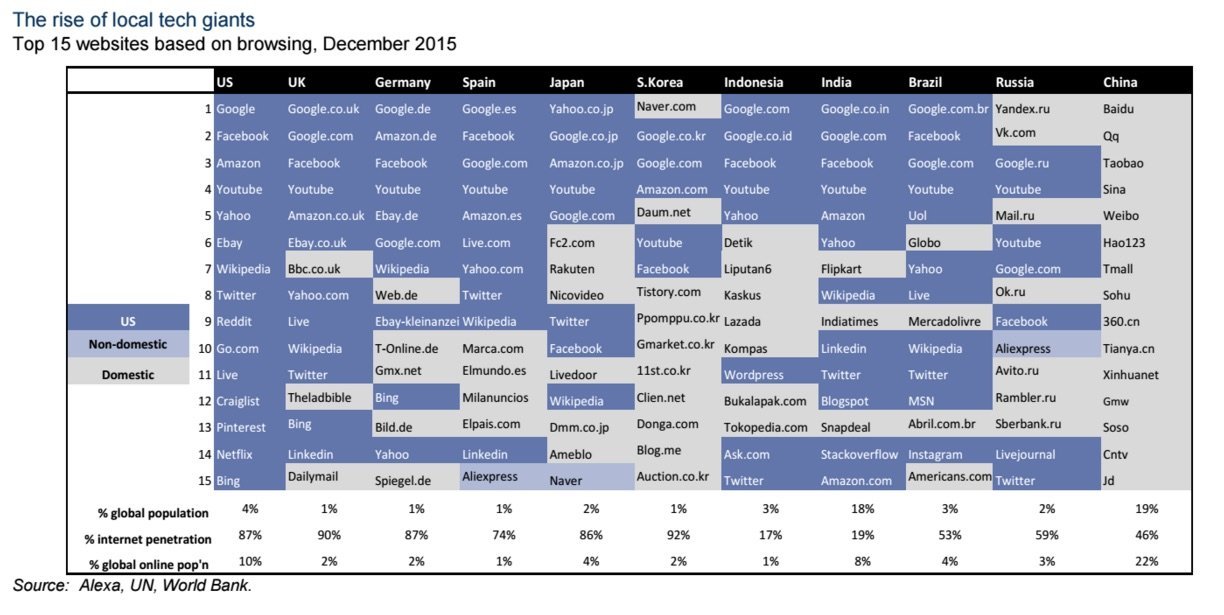 Also Read: 11 Most Popular Technology Terms of 2015
What website do you visit most often? Tell us in the comments below.