F
or each and every icon you see on Windows, the system stores updated information about them in a file called IconCache.db which remain hidden somewhere. The data about new icons is first stored in the main memory, and then the cache file is updated periodically.
There might be cases when Windows fails to load the icons correctly on the screen, or there is a delay in the loading of some icons. This is mostly due to the issues with the icon cache file. Maybe, Windows might have failed to update it. Restarting the system rebuilds the file automatically in most cases. But there ways using which you can rebuild the icon cache without rebooting the system if it doesn't update on its own.
How to Rebuild Icon Cache in Windows?
Method 1
The process to refresh the icon cache file in Windows 10 involves a few simple steps, but one needs to perform them carefully. You need to delete the hidden IconCache.db file by following the steps mentioned below:
Open the Task Manager.
Right-click the Explorer.exe process the and click End Task. In Windows 10, the process is named as Windows Explorer.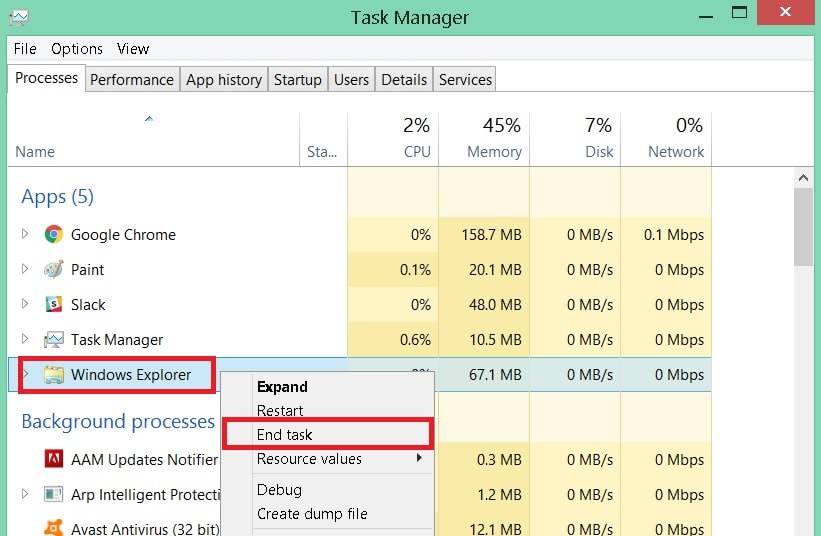 Now, to open Command Prompt, click File > Run new task.

Type cmd.exe and press Enter.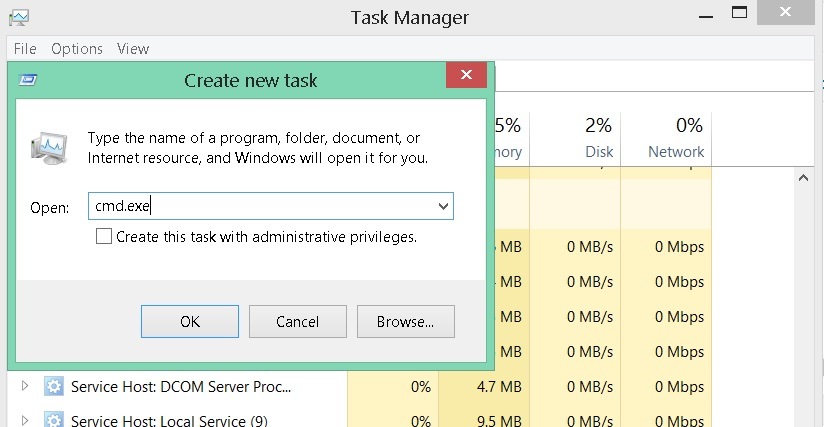 Execute the following commands to delete the IconsCache.db file.
cd /d %userprofile%\AppData\Local

del IconCache.db /a

exit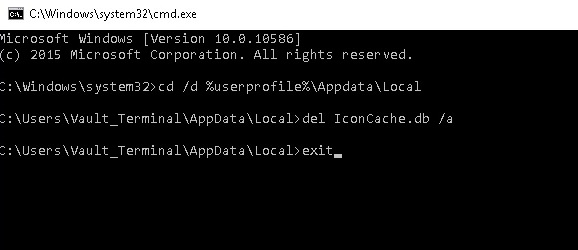 Now you can restart the Windows Explorer process, and the icon cache gets deleted without a system restart.
On Task Manager, go to File > Run new task. Type explorer.exe and press enter.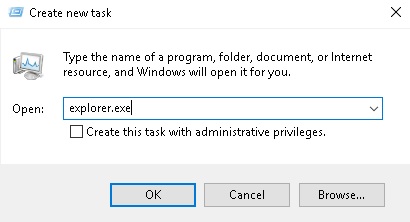 It is important to note that Windows Explorer should be closed before you attempt to delete the IconCache.db file. If Explorer is running, Icon cache will only be refreshed when you log off from the computer.
Method 2
Press Windows key+X and click on "Run" from the menu that pops up near the taskbar.
Enter the following command on a Windows 10 PC to instantly clear icon cache.
ie4uinit.exe -show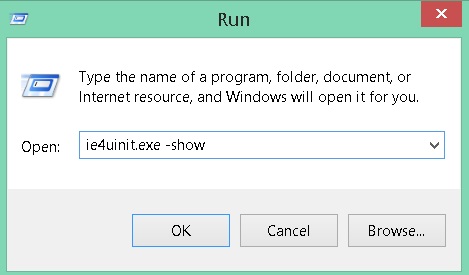 If you have any other version of Windows installed, type the following command to clear icon cache.
ie4uinit.exe -ClearIconCache.
Did you find these simple methods to rebuild Windows icon cache without restarting to be helpful? Share your views in the comments.