With Apple's A12 chip about to be released next week in the launch event, there could be no better time to have a preview of what Qualcomm's Snapdragon 855, the company's upcoming flagship SoC, holds in store for Android users.
As per a report by GSMarena, a Qualcomm SoC dubbed "msmnile" was spotted on the Geekbench portal. With possibilities that it is the Qualcomm Snapdragon 855, the single core score obtained by the SoC is 3,697. Interestingly, Single Core score of the current flagship Snapdragon 845 lies in the range of 2,300 and 2,400. The multi-core score of the alleged 855 SoC turned out to be 10,649 points.
These scores show a massive improvement from Snapdragon 845 especially when the single core is considered. The listing on the Geekbench portal also revealed that the new chipset would feature an octa-core processor with the clock speed of 1.78 GHz.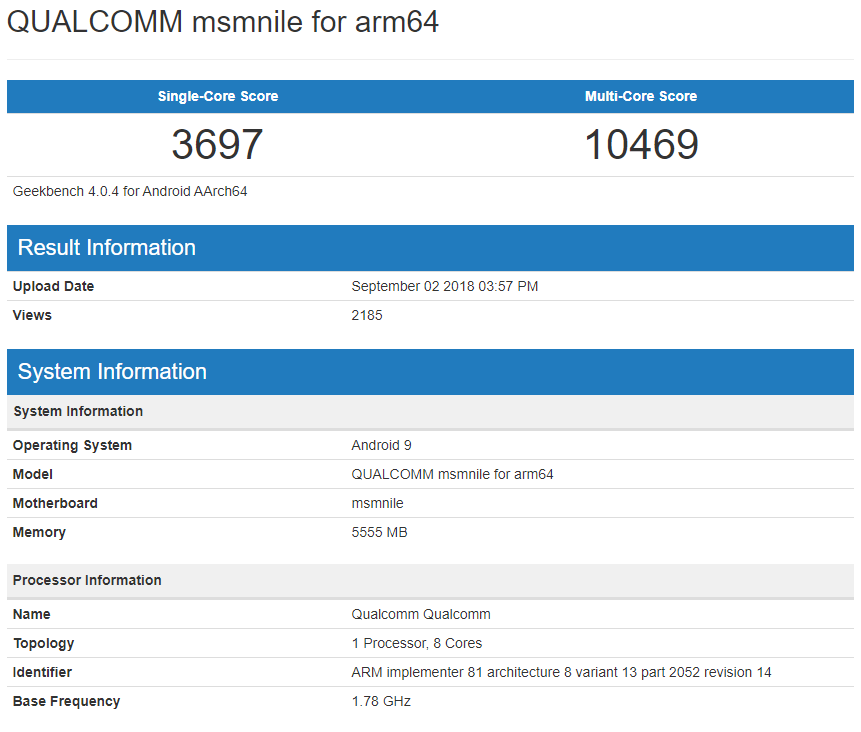 If these scores are to be believed, it is evident that even the Snapdragon 855 would not be able to match Apple's A11 chip which scores around 4,300.
Some experts are also stating that the Qualcomm Soc with the codename "msmnile" is not the upcoming 855 but a processor meant for Windows devices. It is long rumored that Microsoft and Qualcomm are collaborating for Windows on ARM.
The air around these Geekbench scores will be cleared once Qualcomm will officially launch Snapdragon 855. So stay tuned with Fossbytes for more updates.