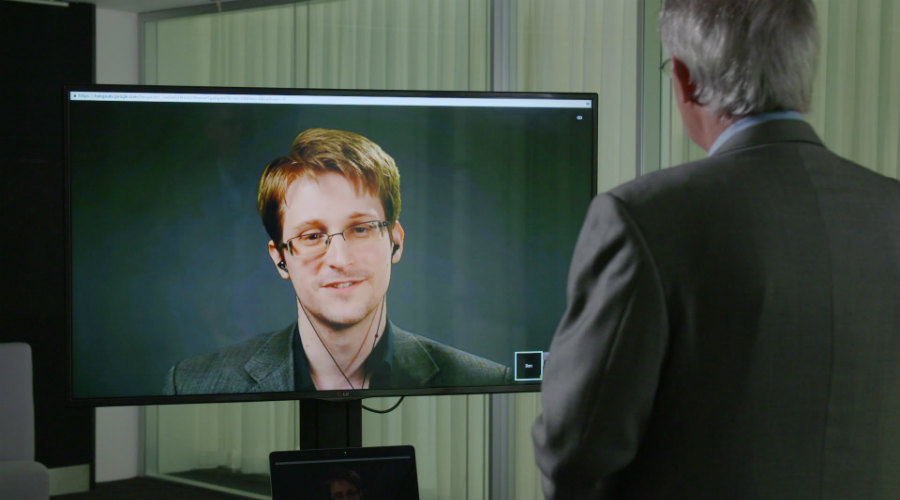 Short Bytes: NSA whistleblower Edward Snowden has asked for presidential pardon on moral and ethical grounds from the US president Barack Obama who will be leaving office after the election. A Pardon Snowden campaign has also begun to support Snowden and his presidential pardon request.
E
dward Snowden is an ex-NSA contractor and CIA agent who, in 2013, uncovered the surveillance activities conducted by the National Security Agency. Snowden revelations disclosed that the agency was tapping the phone records of an uncountable number of people. NSA had also tied hands with GCHQ to
spy on Israeli drones using open source tools
.
Since then, the whistleblower has taken refuge on the Russian soil which prevents him from the grabbing hands of the US law. If Snowden ever lands in the US, he will be prosecuted as per the Espionage Act of 1917. The prime motivation for the conceptualization of the Espionage Act was to take legal actions against the ones who disclosed confidential information to foreign powers and interfere with military operations.
Snowden leaked the documents to the media. Unfortunately, the law doesn't see foreign powers and media as separate. This could land him in jail for around 30 years.
Now, President Obama's 5-year tenure will be finishing this fall. In an interview with The Guardian reporter Ewen MacAskill, Snowden has expressed that he should receive a presidential pardon on moral grounds.
"Yes, there are laws on the books that say one thing, but that is perhaps why the pardon power exists – for the exceptions, for the things that may seem unlawful in letters on a page but when we look at them morally, when we look at them ethically, when we look at the results, it seems these were necessary things, these were vital things," said Snowden.
He says that his revelations have made a worldwide impact, helped citizens and generated awareness among the general public. It also led to changes in US policies on how the surveillance activities should be considered. "At the same time, there has never been any public evidence that any individual came to harm as a result."
Tech companies, to whom government requests for users' private data, have started to make the private data disclosure process more transparent than before.
The US elections are due and President Obama will be leaving the White House in the coming months. A number of concerned citizens have joined their hands for a movement aimed at urging President Obama to pardon Edward Snowden. The campaign, known as Pardon Snowden, has also received the involvement of the Human Rights Watch, ACLU, and Amnesty International.
Many supporters, media folks like the NY Times Editorial, former US attorney general Eric Holder, and previous NSA members have defended Snowden's "public service" which benefitted the citizens who were in the dark. President Obama himself has been a constitutional lawyer who defended privacy and was concerned about mass surveillance.
"Snowden", a movie starring Joseph Gordon-Levitt as Edward Snowden, is scheduled to release on September 16 and may contribute to the popularity of the Pardon Snowden campaign.
However, only assumptions can be made whether Snowden's voice would be heard by the White House or not. "Public opinion has certainly moved in Snowden's favor over time as people have learned more about him, and it's common for presidents to issue pardons in their final weeks in office. We are hopeful that President Obama will allow Snowden to return home in dignity," reads the PardonSnowden.org's FAQ page.
At last, all we can do is hope for the best. Edward Snowden may be a breaker of the law, but his actions have sparked a serious debate on "surveillance", which is a much-needed intervention for the federal powers around the world.
If you have something to add, tell us in the comments below.
Also Read: Edward Snowden Makes An Open Source Anti-NSA Battery Case For iPhone 6