After an investigation by the Associated Press revealed that Google tracks your location even after turning off the settings, the tech giant has faced criticism from left and right.
Yesterday, Google finally opened up about its location tracking policy, and confirmed that it does track your location even when you have not granted permissions for it.
Google updated a page titled 'Manage or delete your location history' in their support forum which states that "this setting [location history] does not affect other location services on your device. Some location data may be saved as part of your activity on other services, like Search and Maps."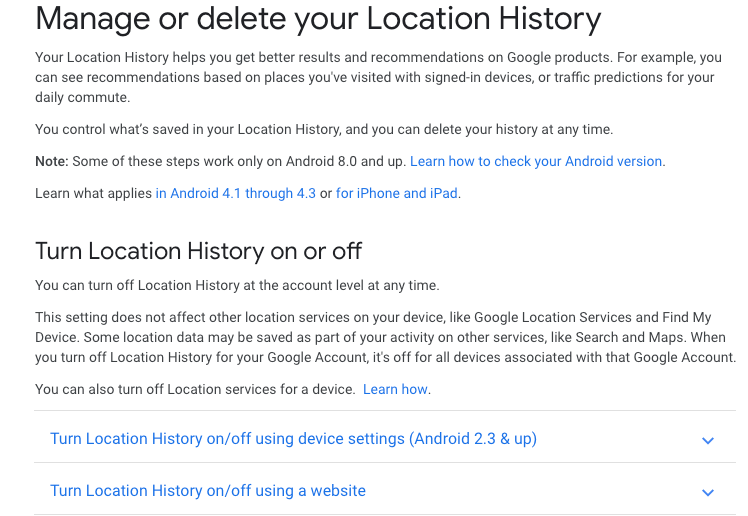 Before the modification, the page said, "with Location history off, the places you go are no longer stored."
The page backs this irresponsible behavior of Google by saying that your location history helps you get better results and recommendations on Google products.
In a statement to the AP, Google justified the update by saying, " We have been updating the explanatory language about Location History to make it more consistent and clear across our platforms and help centers."
The update in the support page has made it clear that Google has lied about its data collection policies and collects even when users have revoked the permissions for it.
This revelation raises many questions about Google's policies, and this is not the first time when Google has found itself surrounded by the allegations.
In January, the Quartz published an article which states that the data recorded by Google from your smartphone is staggering. The recorded data includes the type of movements your phone thinks you are doing, GPS coordinates of your phone, GPS elevation, mac address. The sad part about Google's tracking is that most users are unaware of the fact that their every movement is tracked by Google even when they have not granted the permissions for it.