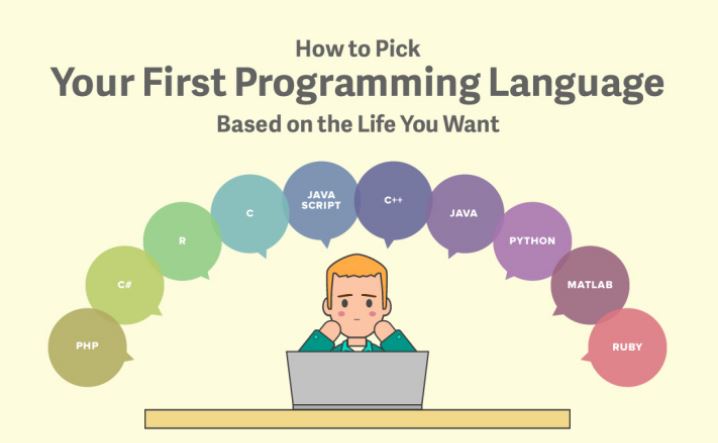 Learning coding from scratch could be a tough task and it could take years of hard work to master a language. So, here I am going to address the biggest problem a beginner faces: How to pick up my first programming language?
R
ecently I came across with a very enriching infographic that addressed the same question. 
Udacity
has utilized the date of the top ten programming languages in the US (provided by IEEE Spectrum) to pick the best programming language for you as a beginner.
The basis on which this infographic is made varies from location, your lifestyle and the potential growth in career after selecting that particular language.
Based on the flexibility, Python or C++ comes first as it allows you work on the variety of fields such as gaming to making of embedded systems. JS or PHP prepares you for a web development career. Similar observations and trends are made based on the average pay per year, geography and popularity.

Take a look at the infographic below:
Did you find this infographic helpful? Share this article with your friends.