E
arlier in March, Google announced at its I/O Developer Conference that they were working on add-ons for Gmail. Now Google is
officially launching
native Gmail add-ons support, which will be seamlessly available both on the web and Android platforms.
Gmail Add-ons will allow the third party developers to integrate their services directly. There are plenty of services that add functionality to Gmail already, but they typically do that through a browser extension.
Google foresees Gmail add-ons as allowing users to complete their tasks and workflows right from their inbox without having to switch between the apps. Google explains that add-ons can "contextually surface your go-to app based on the contents of a message." Users will be provided an interface to the third-party apps based on the mail they receive right from Gmail.
How to get Gmail Add-ons?
To get started with Gmail add-ons, users can head to the G Suite Marketplace, where a range of services is available through the store.
The marketplace can be easily accessed by clicking the gear icon on the upper right corner of Gmail and then clicking on "Get add-ons." This will open the marketplace.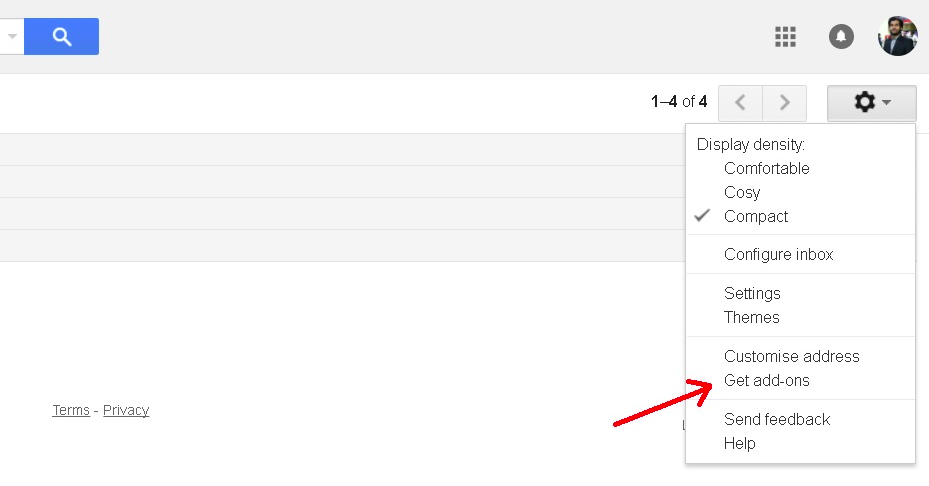 Team and project management services like Asana, Trello, and Wrike are among the first to add native Gmail add-on support. Also, a variety of other apps are already available, including Dialpad, Hire, Intuit QuickBooks Invoicing, ProsperWorks, RingCentral, Smartsheet, and Streak.
A DocuSign add-on is on the way. It will allow the users to sign and execute contracts, agreements and other documents directly in Gmail.
Moreover, any developer can create Gmail add-ons for their services and they will be available from the G Suite Marketplace. Google hasn't announced support for iOS yet.
What are your views on this thoughtful initiative by Google? Let us know in the comments.
Source: Google