Back in April, we heard about Facebook Hotline, which was supposed to be a Clubhouse alternative. Today, the company released Facebook Live Audio Rooms. It officially makes Facebook a part of the social audio platform.
That said, Facebook Live Audio is also the latest Clubhouse alternative. For now, only select verified public figures in the U.S. will be able to host sessions using the new Facebook Pages experience on iOS.
How Do Facebook Live Audio Rooms Work?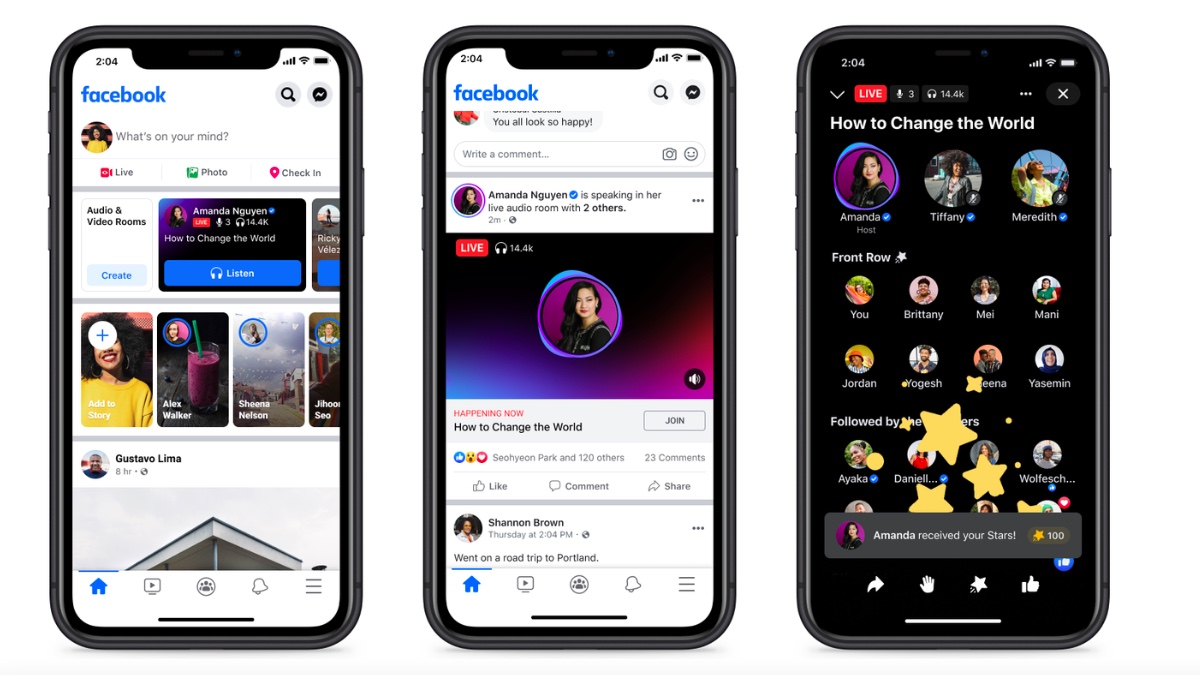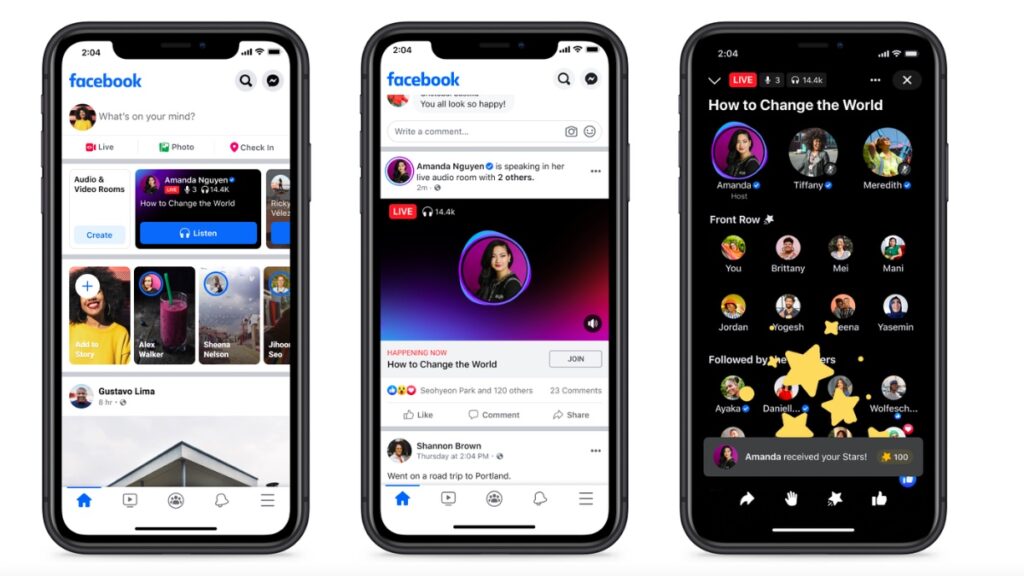 If you know the basics of Clubhouse, Facebook Live Audio Rooms will seem familiar to you. Live Audio is Facebook's social audio platform where you can go live and talk in a voice-only format. Your followers and other Facebook users can join in as listeners, and you can invite them to speak.
A Live Room's layout pretty much looks like Clubhouse. The speakers are in the top row. Then there are people followed by the speakers, and lastly, we have other listeners.
At the bottom, there are three buttons. You can use the like button to share reactions in the room. The hand icon in the middle lets you raise a hand and the speakers can then invite you to speak. Lastly, the share icon lets you share a Facebook Live Audio room to your News Feed.
Basics aside, Facebook has added its own touch to the app. Listeners can buy and share Facebook Stars with the speakers. That'll get the listeners into the 'front row,' directly below the speakers' display.
For every star, Facebook gives USD 0.01 to the creators. Creators can also start fundraisers where people can directly donate to a cause.
Facebook Podcasts: Spotify Greenroom Rival?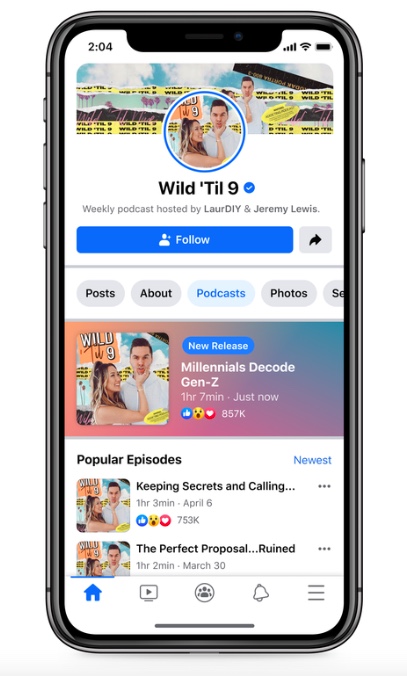 Other than Facebook Live Rooms in the social audio format, Facebook has also stepped into the podcast game. This feature will also selectively roll out for creators in the U.S.
The initial creators include the Joe Budden Podcast, Jess Hillarious of Carefully Reckless, Becca Tobin, Jac Vanek, and Nikaila Matthews. Other podcasters will be able to use it around September.
Listeners in the U.S. can listen to Facebook Podcast in a mini player or a full-screen player within the Facebook app. The player can still stream even if you lock your phone or go to some other app, which is good.
What Else Is Coming?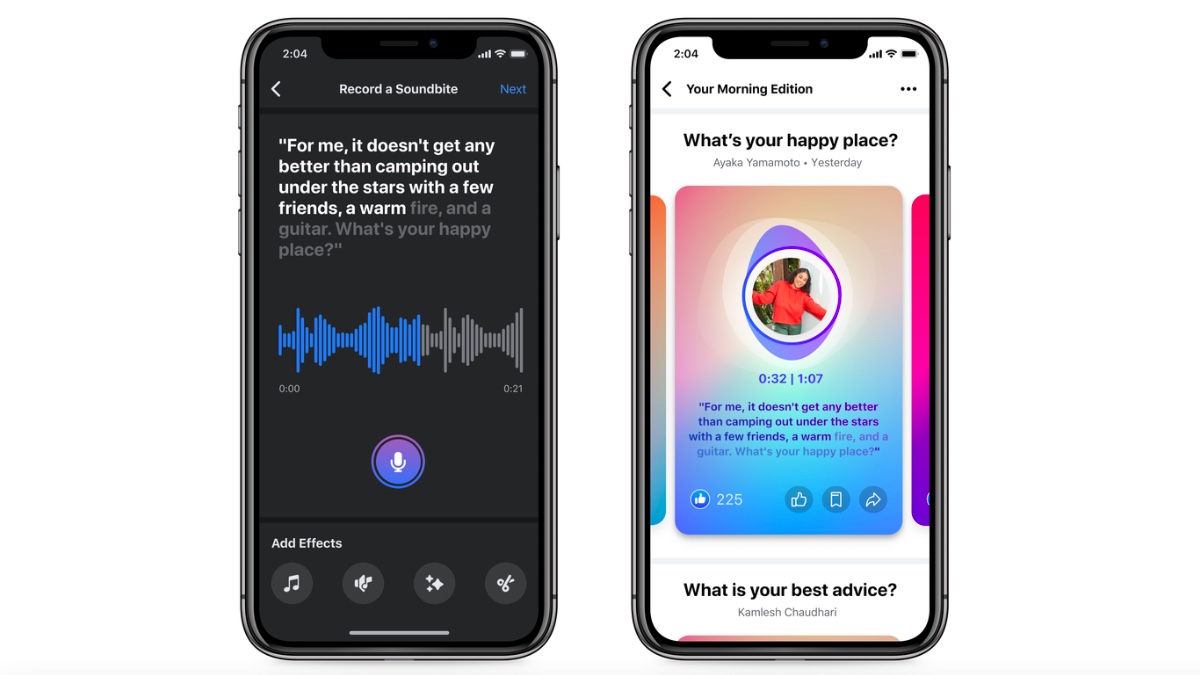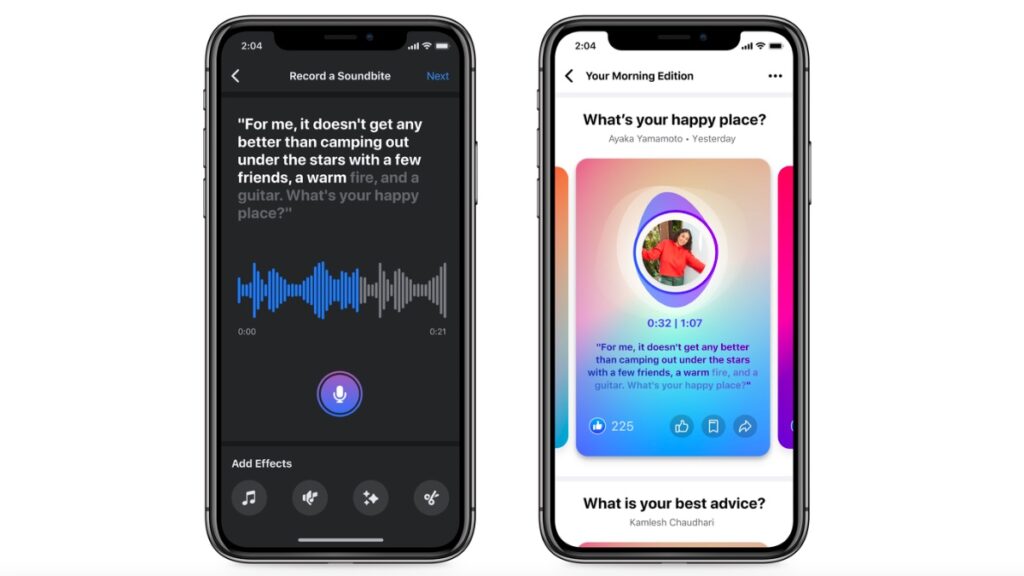 Yes, there's more. After Podcasts on Facebook are functional, the platform will release Soundbites. These will be short audio clips from a podcast, featuring a joke, an anecdote, or something important from the original podcast.
Facebook may also let you play audio from videos in the background. So if you're not in the mood to watch it, you can listen to a video as a podcast. You'll also find a Central Listening Destination on the Facebook app. This will be a place where you'll be able to search for all the audio content available on the platform.
Facebook In Social Audio: Latest Clubhouse Alternative?
In a way, Facebook Live Room is not just a Clubhouse alternative, but more than that. It lets users react to the session by giving live feedback to the speakers. The platform also lets speakers directly monetize the rooms via Stars and fundraisers.
Podcasts on Facebook will also fill a crucial content void for audio content lovers. Here too, Facebook took it up a notch with the Soundbite feature. So far, we think Facebook Live Audio is the most complete Clubhouse alternative.
It is so because the platform isn't only adding a new service to a massive user base, but because it is filling the voids that the current social audio apps have left. Likes and reactions, stars, recording features, and podcasts all work to Facebook's advantage.