Remember Fuchsia OS from Google that was rumored as a replacement OS for Android? We haven't heard from Google about Fuchsia for almost a year now. The development scene also seems to be inactive now.
For starters, Fuchsia is an experimental OS from Google that uses a new Zicron Kernel and is primarily aimed at creating an ecosystem of always-connected devices that not only work smartly but are also powerful. The OS supports Flutter apps and is written in C, C++, Dart, Python, Go, and Rust programming languages.
DahliaOS is a fork of Fuchsia OS and while the Zicron kernel variant is still in development, its Linux counterpart is already available.
The OS is currently in its alpha stages of development, and you can try it out in your browser by visiting https://web.dahliaos.io/#/.
Another Boring Linux Distro?
Pangolin-Desktop feels like some of the Android distributions like Phoenix OS and Remix OS. We definitely see this project going a long way if done right. That said, you can't use it as a daily driver as Wi-Fi and Bluetooth don't work.
I quite liked the concept of Internet Recovery. If something goes wrong with the system, DahliaOS will download and boot from the image to help you get back up and running.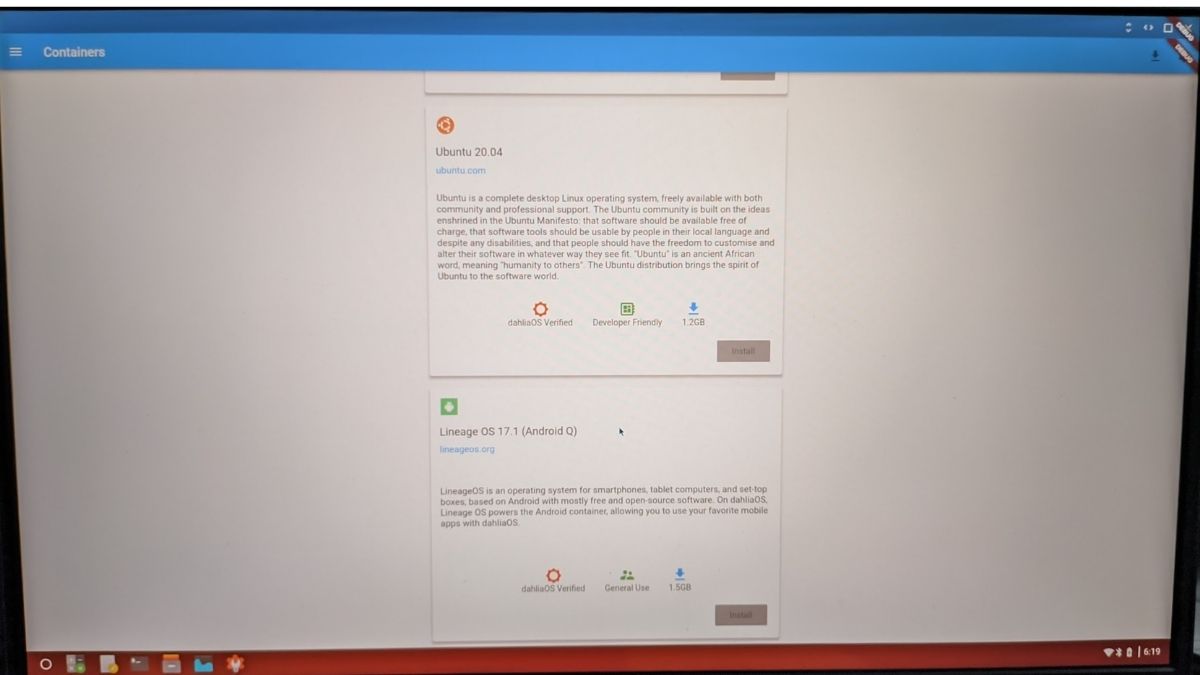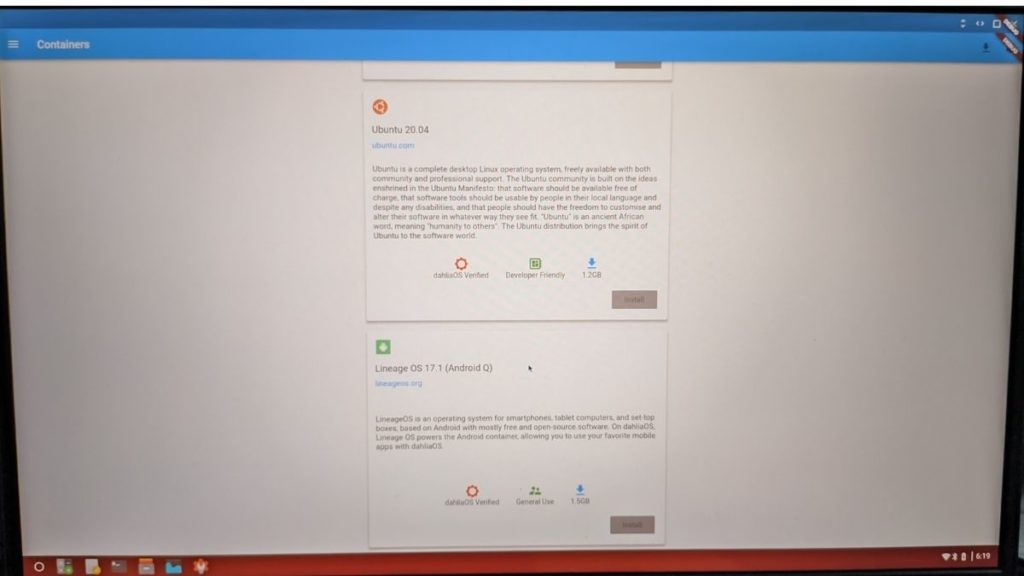 The OS also has a marketplace for third-party Flutter applications and can also run apps from other operating systems using the container application.
Thanks to the Buildroot build system, the OS packs itself into a 160 MB image file. Because of this, it uses only 199 MB of RAM when idle, which is impressive.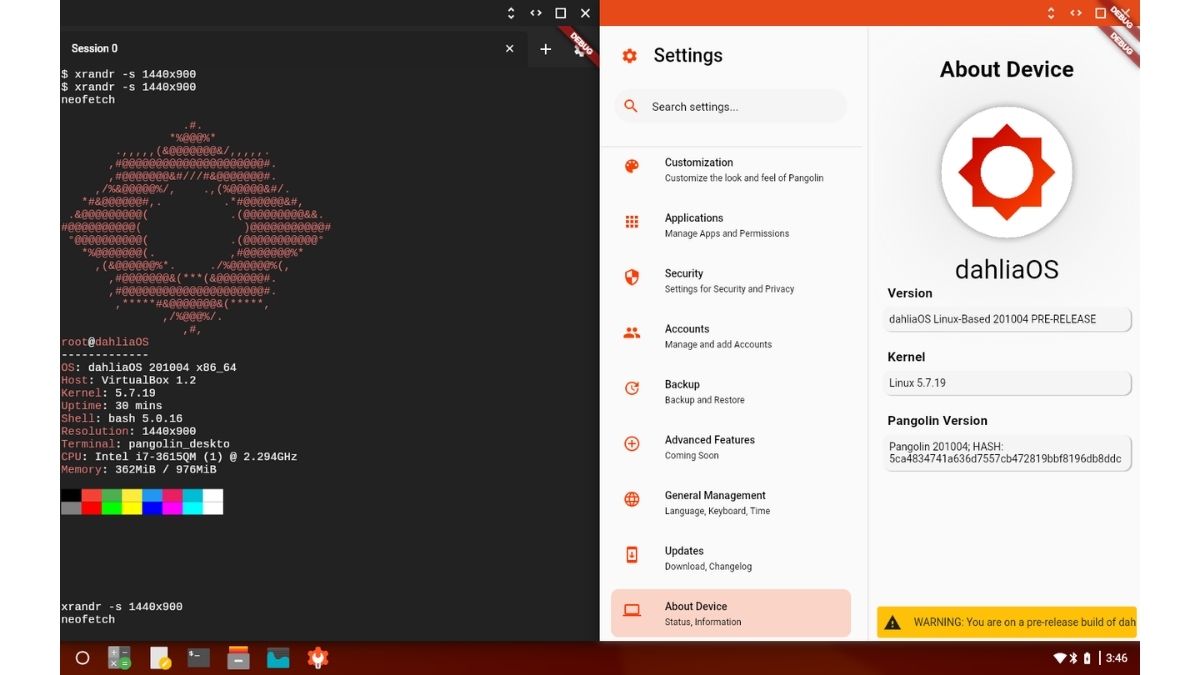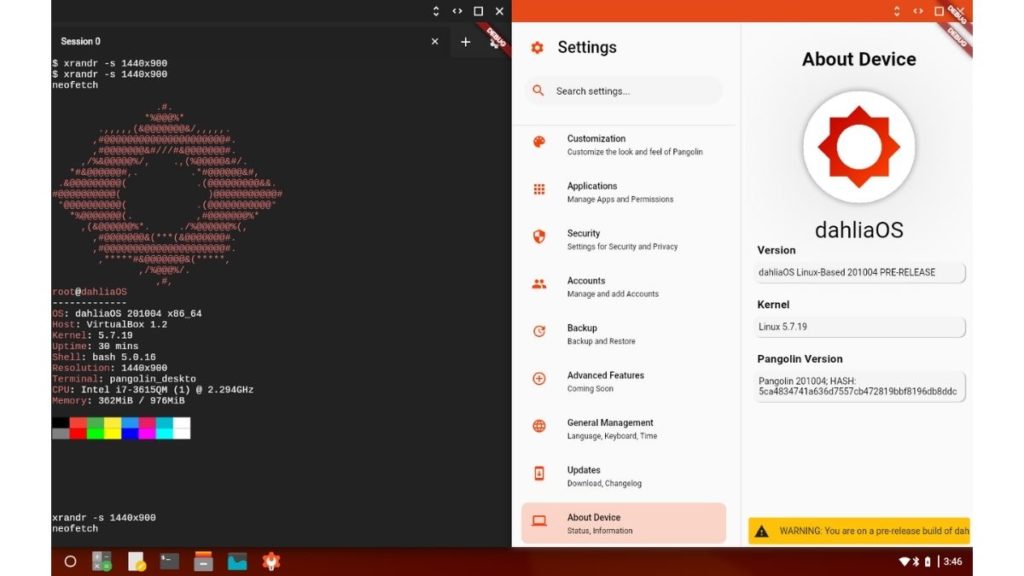 We tested out the Linux variant, but the Zicron variant can only be run on these devices. You'll need a minimum of 512MB of RAM and a dual-core 64-bit processor with Intel HD Graphics to run DahliaOS.
For more info about the supported hardware, visit the DahliaOS documentation on Github.
If you want to try DahliaOS head over to this link and download "dahliaOS-201004-efi.zip". Fash it on a USB drive using Rufus and boot into the OS using the boot options menu.
It is always exciting to see almost dead projects brought back to life by the always-striving developer community.
What do you think about DahliaOS? Let us know in the comments section below.