Short Bytes: Facebook has offered free service for the last 13 years of its existence. But the good days are over now, just open your wallet and pay the damn money. Facebook CEO Mark Zuckerberg has announced a $1.99/year plan for the users. People can still use Facebook for free but they won't be able to post anything, like or comment on the posts appearing in their feed.
I
f you are the one who thinks Facebook is a free service then you might want to reconsider your opinion about the world largest social network, or I would like to call it, the blue network.
There is an issue which has been the cause of Facebook's agony since the last six months. The social networking giant has been accused of behaving as a platform where fake news can easily sprout and affect the masses. Recently, the company released a tool which tags fake news as "disputed content".
After hearing about the latest change, it appears that Facebook's daddy Zuckerberg took the fake news thing quite seriously. While addressing a press event, Zuckerberg told the reporters that Facebook would roll out a $1.99/year subscription plan for its users, starting on May 1, 2017.
The reason behind Facebook's decision for a paid service is to stop people from posting bullshit content (i.e. fake news) on the social network. Zuckerberg expects the paid service might help the company reduce the amount of misleading content, if not, completely remove it from their network.
Don't worry, not everything is paid
Facebook's $1.99/year plan will allow complete access to the users including the ability to post images, links, videos, etc. They can write statuses, comment and react to other people's post. In fact, they can access every Facebook feature.
The users who don't want to go for the subscription can only read the posts (including statuses, images, videos, and other updates) appearing in their News Feed. They won't be able to comment or like the post.
Free users can post only one text-only status per day. After this, their privacy option will be set to 'Only Me' and they will be the only ones with permissions to view, like, or comment on their post.
How they did it for free till now
Facebook didn't charge it's users for their services because, in the whole story, the user is the actual product, not the website. All of the statuses, images, videos, likes, comments, phone numbers, addresses, etc. posted by you help Facebook build a huge pool of information.
They can do this for the 2 billion people who are on the social network. Facebook knows what their users eat, like, hate, and shop. Ever wondered how the things you search online appears as an ad in your News Feed. Facebook uses this massive ocean of information and charges money from advertisers to display relevant ads in front of you.
Last year, we also told you about the study conducted by ProPublica, it concluded that Facebook also sources user information like salary details, purchase history of retail stores to power their ad platform. All of this has helped the company make billions of dollars over the years of their existence.
This thing could go on, but the Fake News story did a hard blow on the company's reputation and compelled them to launch a paid service.
If you are reading this text, thank you for getting fooled. Please share this with your friends. Together, we would end up spreading some fake news. What an irony! :D
Just in case Zuckerberg reads this, he might want to shoot us with this gun. :P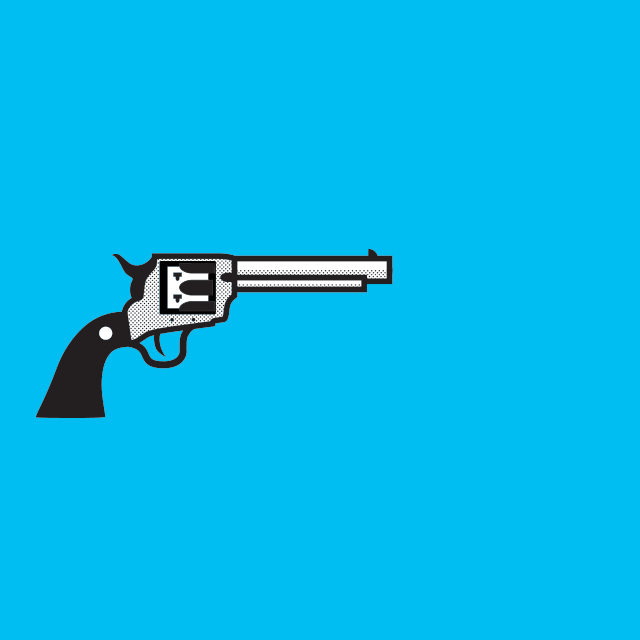 If you have something to add, drop your thoughts and comment.