If you ever think to switch your operating system, Zorin OS is one of the best Linux based distros available. Since the release of Zorin OS 15 series, it has received over 900,000 downloads, surging from 550,000 after first point release.
Continuing the enhancements in the successful series, the Zorin team has come up with a new point version Zorin OS 15.2. The latest release improves Zorin's internal modules and software to make it faster and more secure.
What's New In Zorin OS 15.2?
The previous release Zorin OS 15.1 was mainly focussed on improving the desktop experience such as auto theme and new Sans Forgetica font.
Claiming to be the most secure version of Zorin OS ever, v15.2 is based on the Ubuntu 18.04.4 LTS. Hence, it features Linux kernel 5.3 and new hardware devices support for IBM, Intel, and AMD graphics chipsets.
Since Ubuntu 18.04.4 includes the latest hardware enablement stack, OS 15.2 provides support for AMD Navi GPUs, Intel 10th generation processors, newer MacBooks, and MacBook Pro keyboards and touchpads.
Among the software updates, Zorin OS 15.2 updates the pre-installed packages to its new versions such as LibreOffice and the GNU Image Manipulation Program.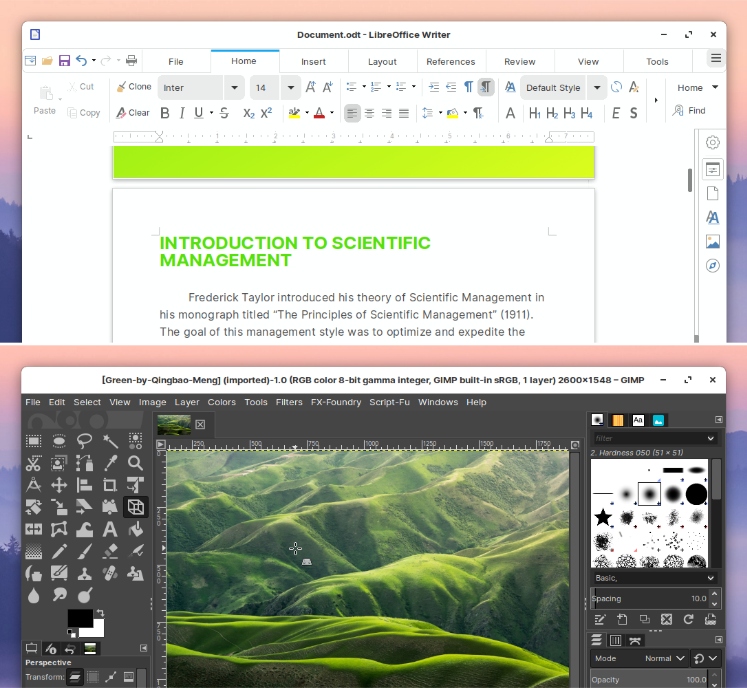 How To Install Zorin OS 15.2?
The existing user of Zorin OS 15 can update their system from the software updater. To install the latest updates, you can also run the command:
sudo apt update
sudo apt full-upgrade
If you're new, you can download all edition of Zorin OS 15.2 from the official site here.