I work as a Tech Journalist and part of my job is to review a ton of laptops. That's why I was quite intrigued when I was asked to use the Zinstall WinWin transfer software.
Most of the time I avoid transferring my entire stuff from my old laptop to a new review unit. Mainly because I don't have the time to move 780 GB of files. Sure, I can use a 1 TB hard disk and copy everything inside it and then paste it again in different drives on my new computer but doing the same thing for every new laptop review unit that arrives at my desk is nothing short of nightmarish.
However, by simply copying pasting files, I would not get my applications, i.e., no Outlook, no email in Outlook, no Quickbooks, no tax data. WinWin does all that in one shot. So, I was expecting the Zinstall WinWin transfer software to make my work a little bit easier and it did the same.

Zinstall WinWin is a transfer software that makes migration from an old PC to a new one hassle-free. It transfers everything, including files, settings, apps, etc from your old computer to your new computer.
This software saved me a ton of time during the holiday season to help me focus on more important things, like spending time with my family.
The Zinstall WinWin costs $119, and here's how it helped me transfer all my stuff from an old PC to a new one.
Zinstall WinWin: One Transfer Software For All Your Needs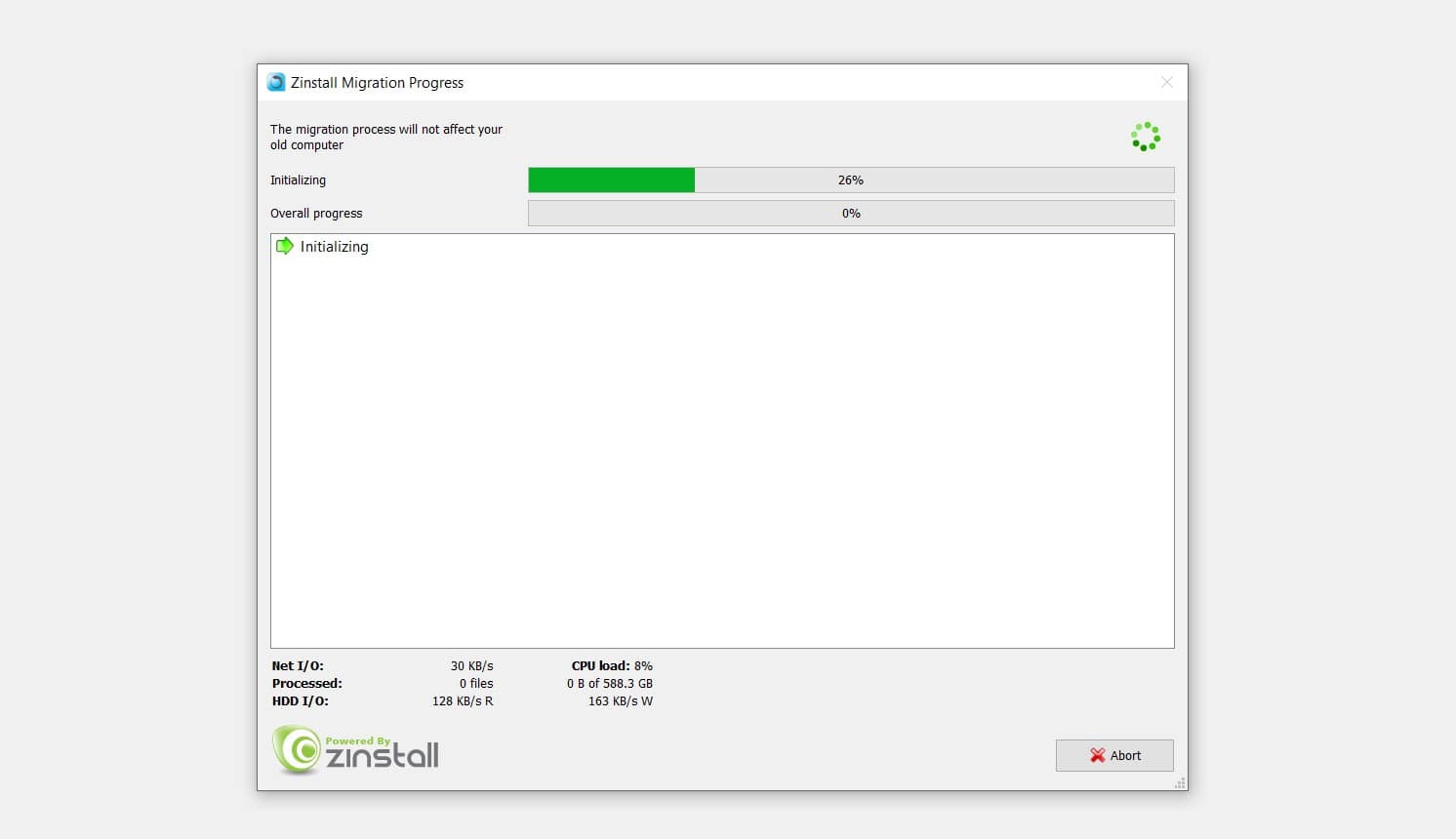 The primary purpose of Zinstall WinWin is to natively transfer apps, settings, and files to a new Windows system. This software can move data from one Windows PC to another. no matter the version you're using. For instance, you can transfer files from a Windows 7 PC to a Windows 10 PC or a Windows 8.1 PC or vice-versa, and from Windows 10 PC to Windows 10 PC as well.
The process of transfer is straightforward. You only need to follow these simple steps to successfully transfer your files wirelessly from one PC to the next.
1. Install Zinstall WinWin on your old PC and new PC.
2. Run the Zinstall WinWin on both systems and connect them to the internet.
3. Once the software recognizes and pairs up both PCs, you're good to go.
4. The transfer process will start automatically.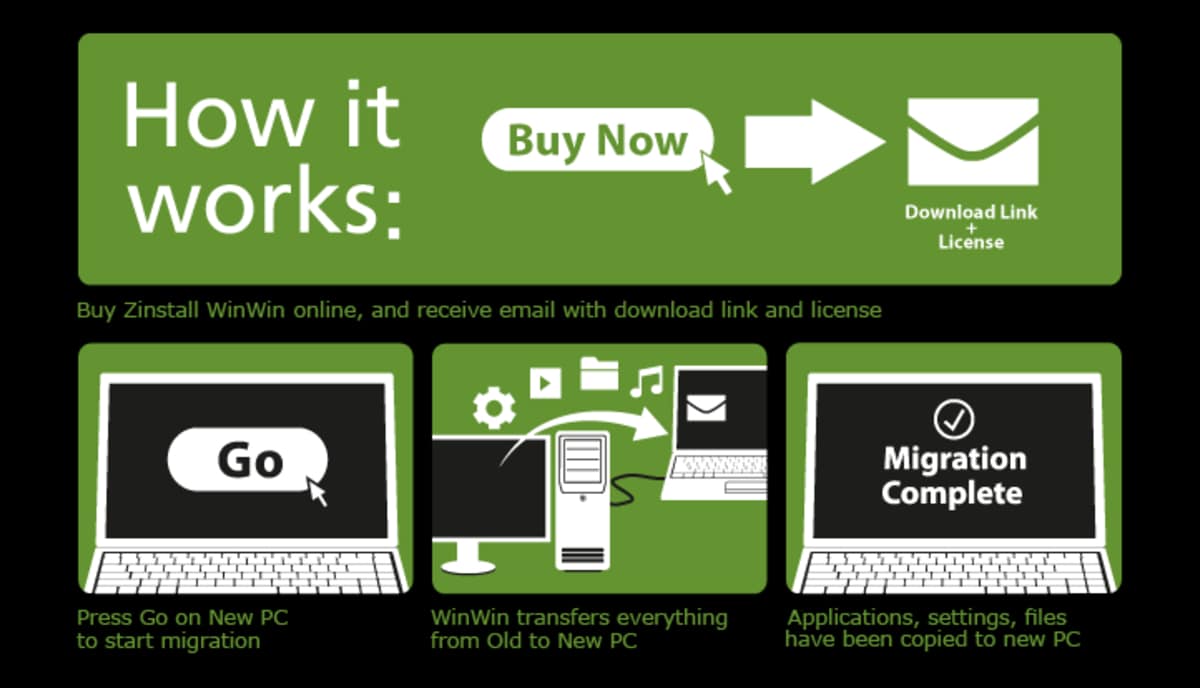 Following the data transfer, boot up your new computer, and you'll find that all your old files, settings, and apps in the second PC. I transferred a total of 100 GB worth of files from one laptop to another overnight.
However, several user reviews have confirmed that you can transfer up to 300 GB of files in one night. For even faster speeds, you can also use an ethernet cable.
Zinstall transfers all the stuff natively, and there is no virtual environment between the two computers, implying that all your old files and data are transferred safely onto your new PC without any hassle.
By default, the Zinstall transfers everything, but you can deselect some of them in the advanced menu option. The software also recommends that you disable your firewall before you begin the transfer process as it might cause some hindrance in between.
Should You Buy Zinstall WinWin?
For the price tag of $119, the Zinstall WinWin does precisely what it promises and then some. It transfers apps from one of your Windows PCs to another one while retaining all your settings and files intact.
For what it's worth, the Zinstall offers much more in terms of ease of usage and everyday utility. Moreover, it is simple enough for non-tech savvy users. For instance, my mom, who recently bought a new Dell laptop, migrated from her old desktop PC using Zinstall. She mostly used her PC to write documents and surf Facebook, so creating a backup and then transferring it to another system wasn't an easy task for her.
However, she was impressed by how easy it is to use the Zinstall, and I am pretty sure that you'd be too.