Zinstall Migration Kit Pro is another useful reliable software from Zinstall that helped me a lot in my latest endeavor.
I was recently handed over the charge to set up a production studio and get a well functioning video team up and running. As anyone who has worked in media production will tell you, it is complete chaos to start from the ground up and there is not a single day when you have any idea of what you're doing.
However, the Zinstall Migration Kit pro always gave me a lot of clarity. There were several hundred gigabytes of files that needed to be transferred from one computer to another.
Zinstall Migration Kit Pro can be used to migrate everything, including files, settings, user profiles, programs, etc., from one place to another. You can use this software to perform a migration between two physical PCs, two user profiles on the same PC and even between a Virtual Machine container to a PC.
I had to transfer Adobe Premiere Pro renders from an old computer to a shiny new Ryzen-powered desktop and Zinstall did it superbly.
Here's my full experience with Zinstall Migration Kit Pro
Zinstall Migration Kit Pro: Why I Recommend It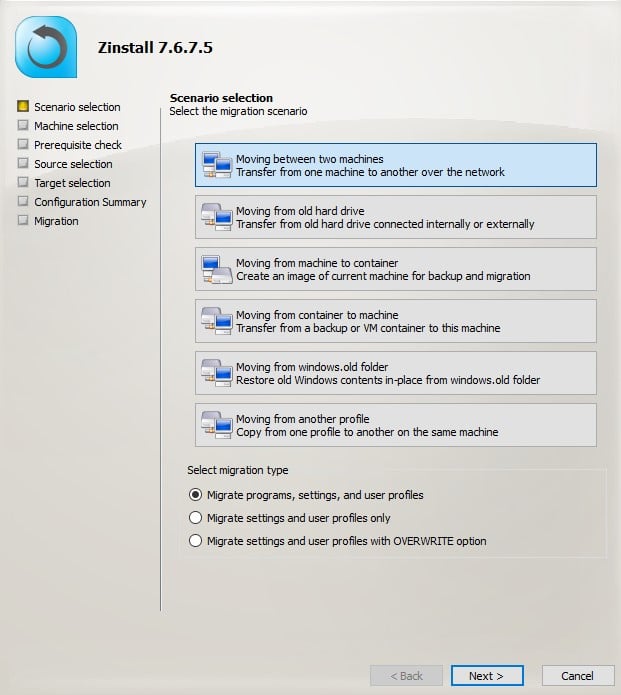 Using Zinstall Migration Kit Pro involves several steps but all of them are super easy to understand. Upon downloading the Zinstall, you'll be greeted with a 90s-themed installer which will take you to the installation process.
Upon running the program, the Migratin Kit Pro gives you a gentle reminder to plug your laptop in power if it isn't and it's a nice touch.
I am using the Zinstall version 7.6.7.5, so if there are any issues in the earlier or later versions, then I am not aware of those.
This software performs Migration and it gives you full control over it. For example, I can select exactly which type of migration I am in need of, whether I need to migrate stuff from one machine to another or from an old hard drive or even from a PC to a container.
One of the features I really liked was the "Moving from another profile" on the same machine.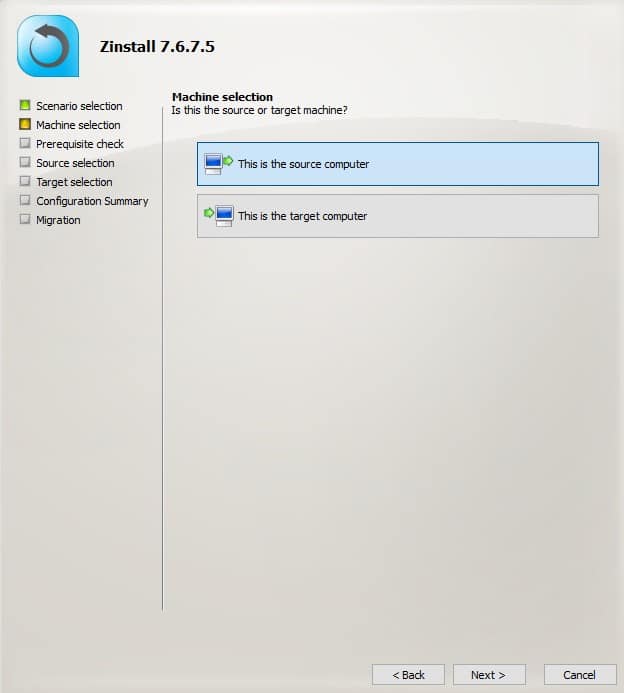 Furthermore, I am even able to choose the type of migration I am in need of. I can choose between migrating either the entire programs, settings and user profiles from one place to another or I can only choose settings and user profiles only, in case I am using a new computer and don't want my old files here.
Zinstall Migration Kit Pro does come with 24/7 technical support and if you get stuck anywhere, a techie will help you out. However, I doubt anyone would get stuck in such an easy-to-use software.
Both the computers that I used to migrate my files have been using Windows 10 operating system (64 bit). However, the Zinstall clearly states that it works with everything from Windows XP to Windows 7, Windows 8, 8.1 and Windows 10.
I started the migration process and left it overnight, therefore I am not sure exactly how much time exactly the process took. There were around 480 GB of files so my guess is it took several hours.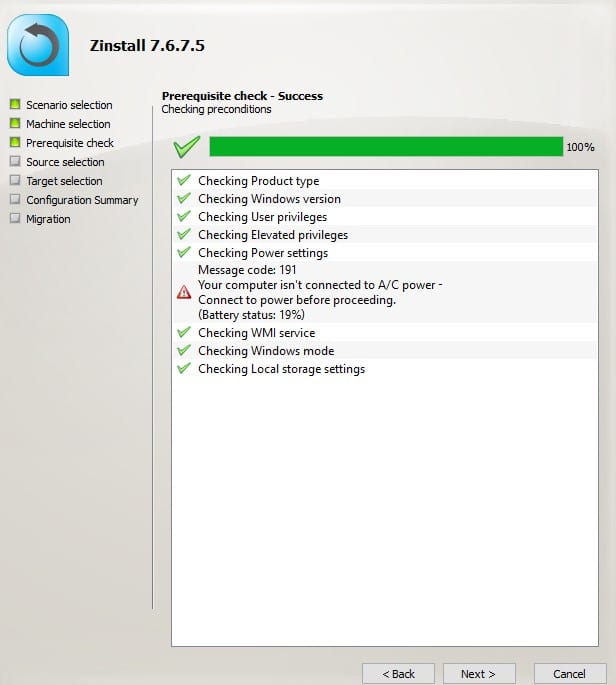 Now coming to just the single downside of Zinstall Migration Kit Pro. It is a bit pricey. At $169 it is an expensive piece of software, which although performs really well. However, it still could offer some additional features.
I appreciate the 24/7 support but I don't think anyone with moderate knowledge of computers will ever need it.
And lastly, despite designing an amazing software, I really think the user interface could use a little more flare. The software is "functional" and it excels at that, but some eye-catching pop-up icons will not make me feel like I time-traveled to 1995 whenever I switch on the software.
The last point is more related to personal taste than it is a general issue.
To sum it up, the Zinstall Migration Kit Pro is a great migration software that will boost your office productivity. It is a software that does the Migration of everything from files to settings to programs and everything in between. And it does so exceptionally well.