Ransomware attacks have caused millions of dollars worth of damage across the world. For the uninitiated, ransomware is a piece of malicious software that encrypts your files and takes control of your PC unless you don't pay a hefty amount as ransom; hence, such malware is called ransomware.
This is exactly why I always recommend regularly backing up all your files in external storage. Now, there are a few features that I look for in a backup software like the ease of usability, efficiency and loads of functionality.
And on those parameters, I think that Zinstall Fullback comes pretty close to that. I have been using this backup software for over a week now and I am quite impressed by the way it functions and the features it offers.
The most impressive feature of Zinstall Fullback is that it makes a backup of everything in your computer, including your files, apps, and even your settings. Using Zinstall felt like using a 'copy and paste' feature while switching from an old computer to a new one.
Here's how Zinstall Fullback backup software made my life easier and helped me save a ton of money.
Zinstall Fullback: One of The Best Out There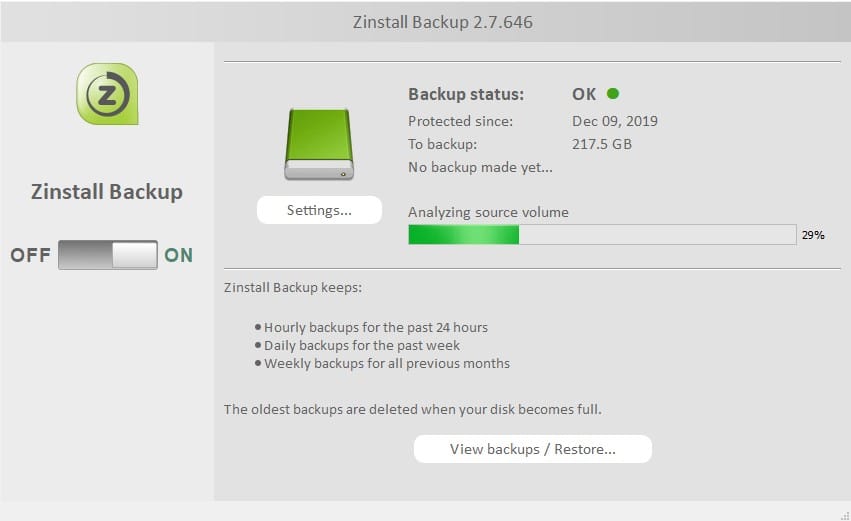 The Zinstall Fullback backup software works exactly how you expect it to. It seamlessly creates a backup, which is encrypted with a military-grade AES-256 system, and regularly updates it in the background. Here's how it works:
First, you need to install the Zinstall Fullback backup software on your Windows PC and activate it using your product key.
Then you'll need to connect an external hard drive or USB or login to your cloud storage and use it as a storage space for your backup.
You can specify how frequently you want the Zinstall Fullback to create backups of all your files — it could be it hourly, weekly or monthly.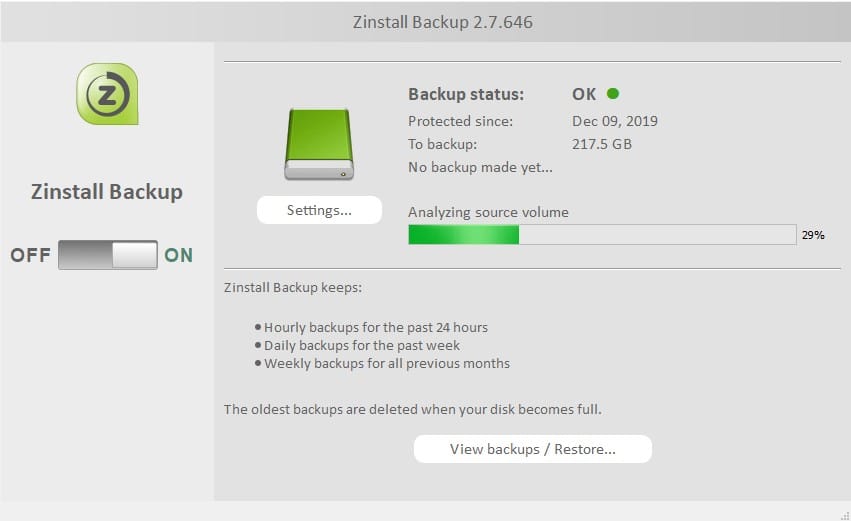 The software works quietly in the background and there is minimal to zero effect on your PC's performance. The first backup of all your files will take quite some time but once an initial backup is made, the rest of the backups are done quite quickly.
It happens because Zinstall only makes changes to the existing backup instead of creating a new one every time.
The Zinstall Fullback will make a complete backup of your entire PC — be it your files, apps, programs, or settings, the Zinstall will copy everything on your PC. So there is absolutely no need to worry about any of your files going missing when you switch from your old PC to a new one.
You can decide which drive's backup you need and where it will be stored. The Zinstall Fullback also gives you multiple options while restoring your backup.
You can choose to restore a single file, multiple files or the entire backup. I'd also recommend an SSD for faster data transfer. The typical storage backup is around 300GB, so a 1 TB SSD will be enough for your present and future needs.
After you've created the backup, if you wish to restore your PC back to an earlier state because it was attacked by a virus or a malware, then you simply have to format your PC, attach your external storage drive, reinstall the Zinstall Fullback and restore the entire backup.
The biggest advantage of the Zinstall fullback is that it is easy to use and it does exactly what its supposed to and that is to provide you with a digital failsafe.
I recommend Zinstall Fullback for business owners and digital creators who want to keep their files, apps, and settings safe, secure and invulnerable to any malware attack in 2019 and beyond.