A report from two senior members at XDA-Developers suggests that the camera of the Z Fold 3 stopped working after rooting the device. For those who don't know what rooting is, make sure to check out our dedicated article on the same.
Samsung recently launched the Galaxy Z Fold 3 and Z Flip 3 foldable devices, and they created a lot of fuss on the internet. There's no doubt that these are the best foldable devices in the world right now, but Samsung is ceasing and taking away something important related to third-party Android development.
Z Fold 3 Camera Issues After Rooting: The End Of The Android Rooting Era?
One of the strong reasons why Android is enthusiast-centric is due to its open-source nature. As the code is available to the masses, a developer or a team of developers creates third-part tools for different Android smartphones for the enthusiasts to enhance their experience by tinkering with the phone.
One of the most important parts of tinkering with a device is by rooting it. Usually, you might think that you're the device owner, but in reality, the manufacturers still control a part of your device. Rooting removes these restrictions and grants you full access to your device.
After unlocking the Bootloader (A program that acts as a bridge between your phone's hardware and software) and rooting the device, it was reported that the front camera no longer functioned. Even a third-party camera app didn't solve the issue.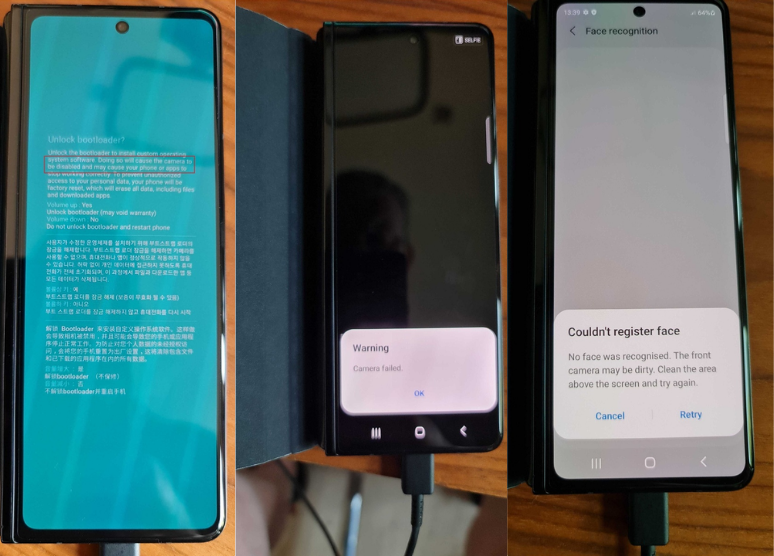 However, this is not the first time Samsung makes it harder for developers or users to root its devices. The smartphone giant made the rooting process harder by introducing the Knox security feature.
The members also confirmed that the camera started working again after relocking the bootloader. This raises the question, are Android phones headed towards Apple's way of doing things?
Do you think the third-party Android development will cease to exist at some point? Let us know your thoughts and opinions in the comments section below and do check the free camera app for android as well.