YouTube has announced five new features to get the best experience out of the YouTube app. The update is rolling out today, and you'll get new features if you have the latest version of the YouTube app.
With an unparalleled library, YouTube is a place where you stream videos to learn new things and generally kill time. The latest version of YouTube brings video chapters, changes in player controls, gestures, suggested actions, and bedtime reminders.
5 YouTube App Tips And Tricks (Latest Update)
If you have the latest version and are still not able to see the new controls, wait for it to roll out to your country or region. Here are 5 new tricks to use in the updated YouTube app —
1. Video Chapters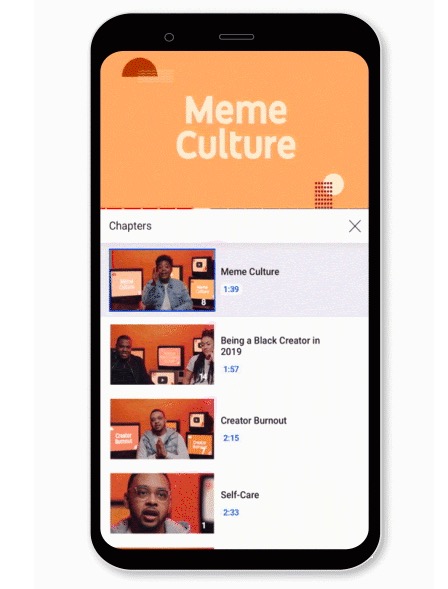 If you're tired of having to watch long videos just to find that one section you were looking for, this feature is made for you. Video chapters add a list of the video's content right under the player.
So while you're watching a YouTube video, you can scroll through the chapters, click on the part you want to watch, and skip directly to that timestamp. A similar feature is on the YouTube desktop site for a while, but it's good to have it on phones too.
2. New Player Controls on YouTube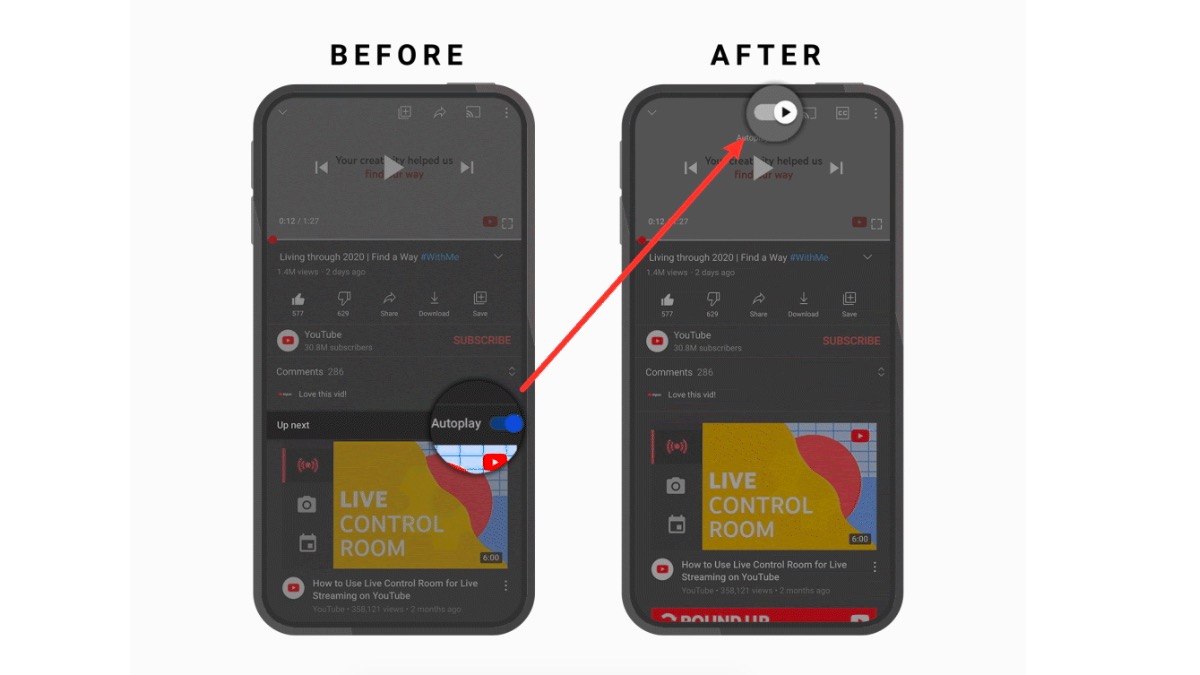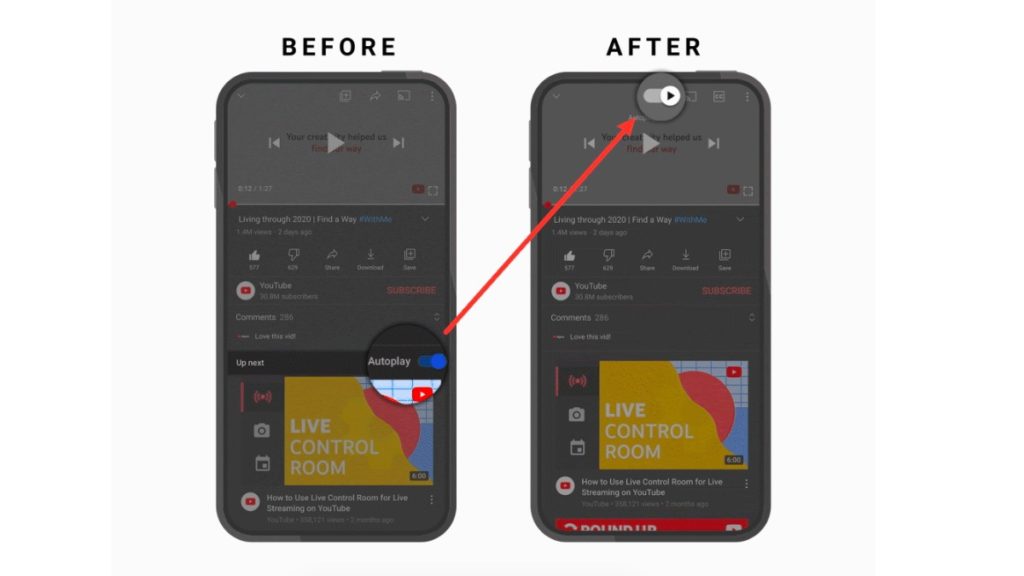 YouTube has plucked some player controls from the three-dot menu on the top-right side and placed them right at the front.
You can now toggle closed-captions directly from the video player with a single click. The autoplay toggle now also sits at the top of the player. The placement of both these toggles is comparatively better and gives users more control. YouTube will test this on desktops too, so it's a bonus if you have a touchscreen laptop.
3. Gesture Controls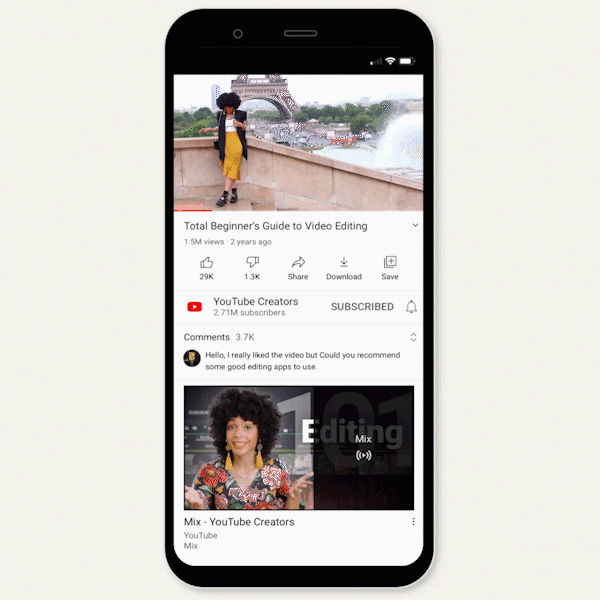 This one is a handy little trick if you like to keep the screen rotation locked and still want to watch videos in landscape mode. Now you can swipe up in the video player window to toggle it to full screen. Meanwhile, swipe down on a full-screen video to get back to standard view.
YouTube has also added gestures to the time counter in the video player. Taping on the timer tells you the time elapsed on the video and the remaining time left.
4. Suggested Action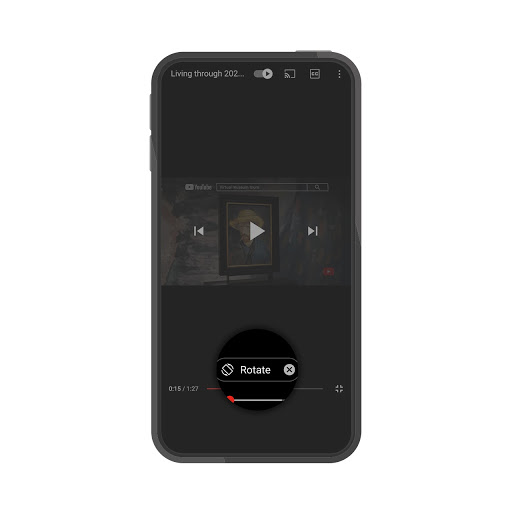 The app now suggests a toggle to rotate the screen or switch to VR, depending on what you are playing. According to the official blog, the app will get more suggested features in the future.
5. Bedtime Reminders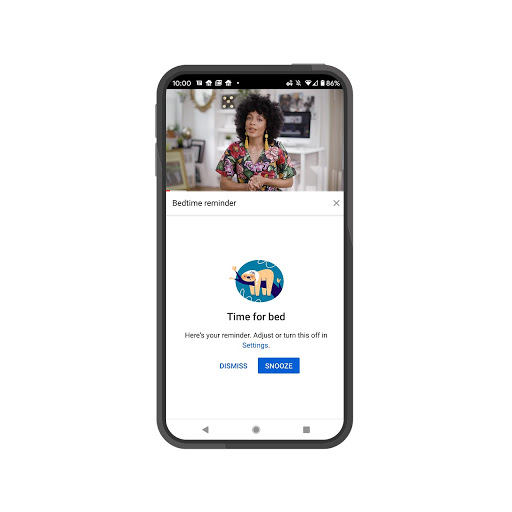 YouTube has added a bedtime reminder that'll remind you to go to sleep according to your set schedule. For those who don't know, digital wellbeing adds certain features to your phone that help you monitor your screen time.