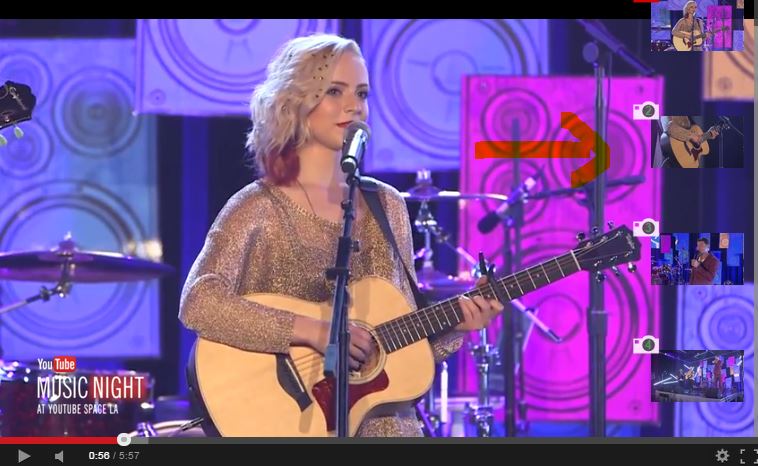 Yesterday, Youtube unveiled a new and exciting feature for the viewers and video creators. This unnamed feature gives a user the liberty to watch a video from different camera angles. This is possible because it allows the uploader to upload a video from multiple camera angles. Right now, this multi-angle video feature is an experimental one.
This feature automatically makes these different camera angle videos available for user and serves you the options on the right side for swapping between different camera angles. Right now, only one video is part of this multi-angle video feature.
Also read: How To Watch and Download YouTube Videos Offline On Your Smartphone
To experience this feature, try Madilyn Bailey's Youtube channel. Madilyn Bailey is a popular indie artist who is famous for her cover songs on Youtube and has about 3 million subscribers and lots of videos. The video available on Youtube is a live performance was filmed back in December at Youtube Music Night. This live video is available with four camera angles and these videos are in perfect audio synchronization. Do check it out.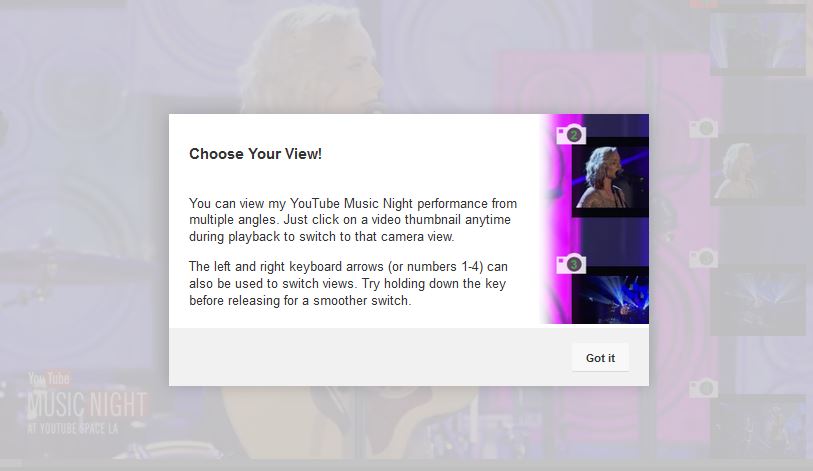 This new feature of Youtube will allow artists to cater their content to their audience more efficiently. The multi-angle video will provide an immersive experience to the users watching a live performance. Youtube has recently made another announcement for supporting 360-degree videos.
Madilyn Bailey, she tells the technology website Techcrunch:
"I love being super interactive with my online community and I think this is such a creative way to put more freedom into the hands of my viewers and gives them the ability to have a more personalized viewing experience." She added, "Anytime I can get my audience more involved, I'm a happy YouTuber!"
In the past, many other websites and apps like Marc Cuban, Switchcam and Streamweaver have tried to develop same kind of feature. Most of them failed and are currently dead, but Youtube is the one which can succeed due to its vast user base.
To be a part of this testing phase, you can contact Youtube by this online form.
---
The multi-angle video feature of Youtube can become a success story? Tell us your views in comments.
---
 Stay tuned for trending and latest technology updates from fossBytes.
---