Beta apps allow users to test features before they are released to the general public. It is a known fact that users running beta apps on their smartphone might run into issues, but most of the issues are fixed after bug reports.
However, users of the Instagram beta app are facing a weird issue where an error message saying 'Your Gallery Is Empty' is displayed when they are trying to send an image or video through DM (Direct Message).
Several Instagram beta users have been reporting the issue on the Instagram subreddit for a week now. There are a total of 60 comments on the thread discussing the weird glitch.
One Redditor posted: "My instagram can't seem to detect any photos I have that are in my gallery. I don't even get the drop down menu where you can choose what file to look in. I can't post or send any media anywhere. I've tried all the basics, uninstalling, leaving beta, restarting my phone, switching accounts , etc. My gallery works perfectly fine on snapchat and other apps though. I have a Note 9 (fyi)."
Even I am using the Instagram beta app on my OnePlus 5T and the issue is persistent.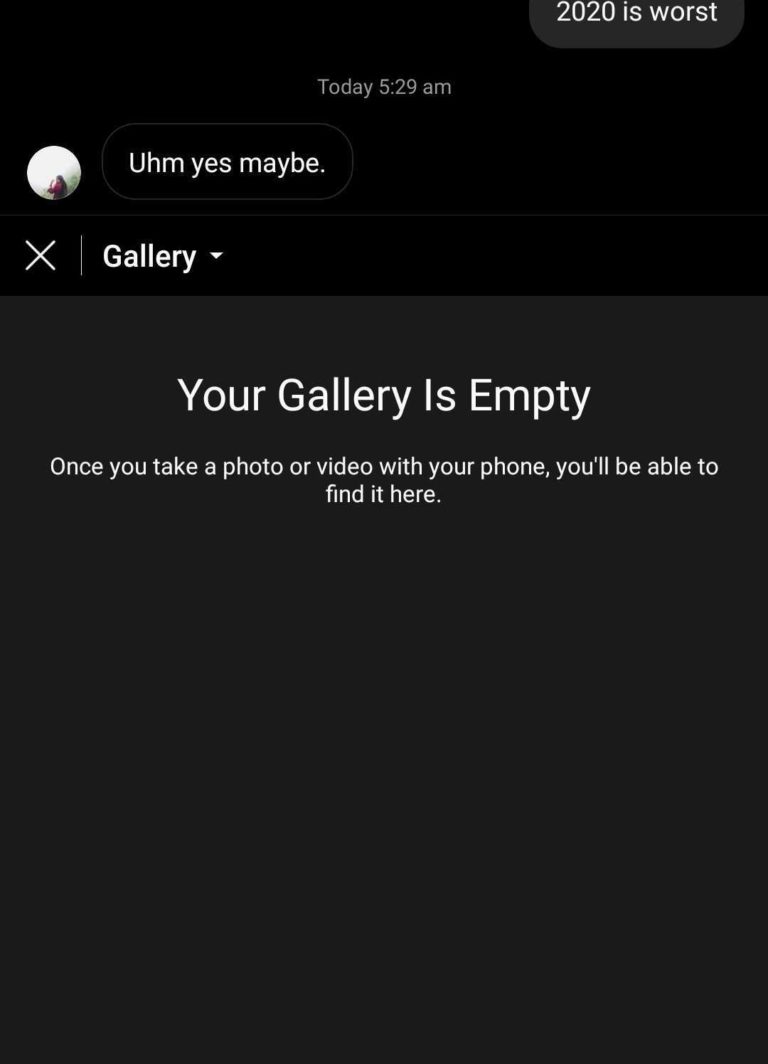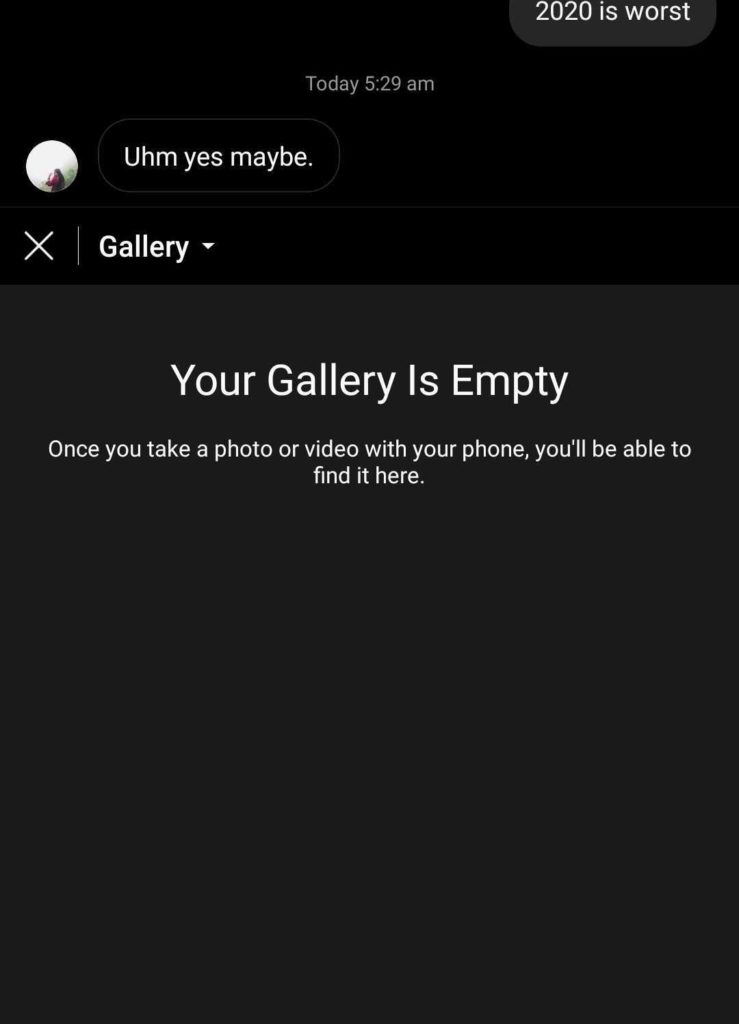 The issue is device-independent as several users with different smartphones have complained about the 'Your Gallery Is Empty' message when using the Instagram Beta app. However, I haven't seen iOS users running into the issue so it's the Android Instagram Beta app that's faulty.
How To Fix 'Your Gallery Is Empty' Instagram Glitch?
I have, personally, reported the bug to Instagram, but the social media company hasn't acknowledged the flaw as of now. However, a few Redditors have said that the bug has disappeared for them after they left the beta program.
If you're facing the 'Your Gallery Is Empty' bug on the Instagram beta app, here's what you do:
Uninstall the Instagram app from your smartphone.
Go to Google Play Store, and search for "Instagram".
If you are running the beta version of the app, a message saying "You're a beta tester" will be displayed in the app.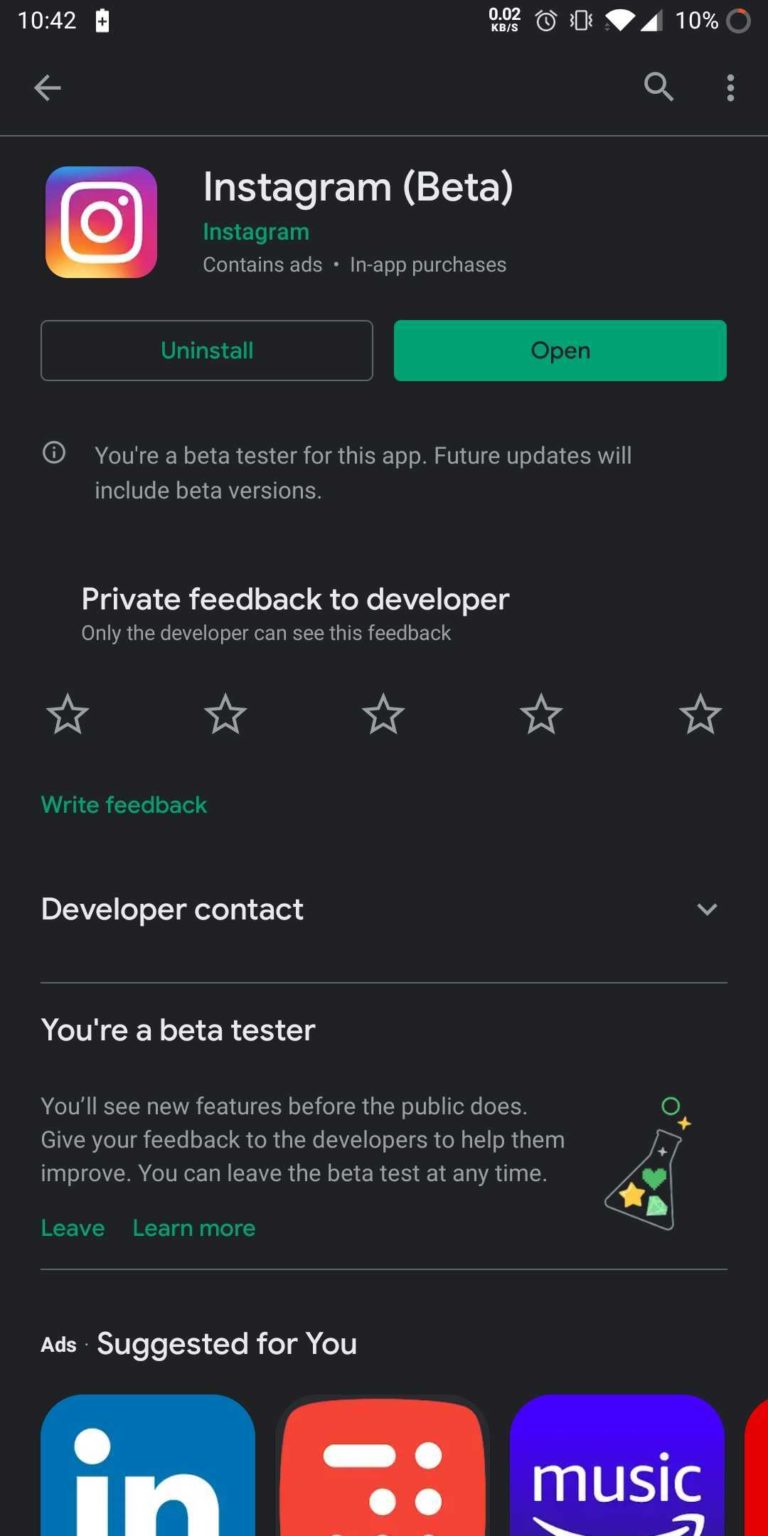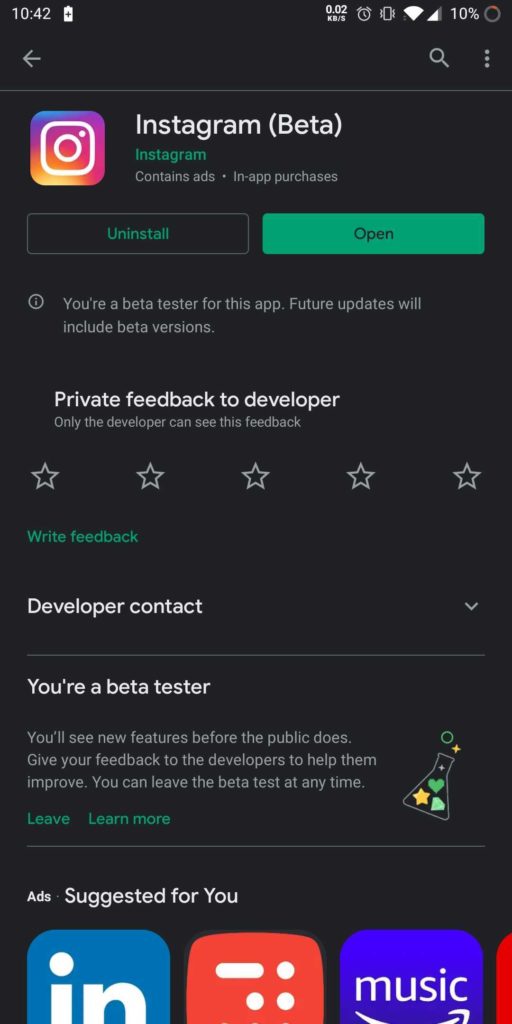 Tap on the 'Leave' option to unsubscribe from the beta program of the Instagram app.
Install the stable version of Instagram and you'll get rid of the issue.
Several users on Reddit and other forums have tried this fix and are no longer facing the issue. However, some have complained that the fix doesn't work for them. Therefore, I can't guarantee that unsubscribing from the beta program will fix this bug, but it's worth trying.