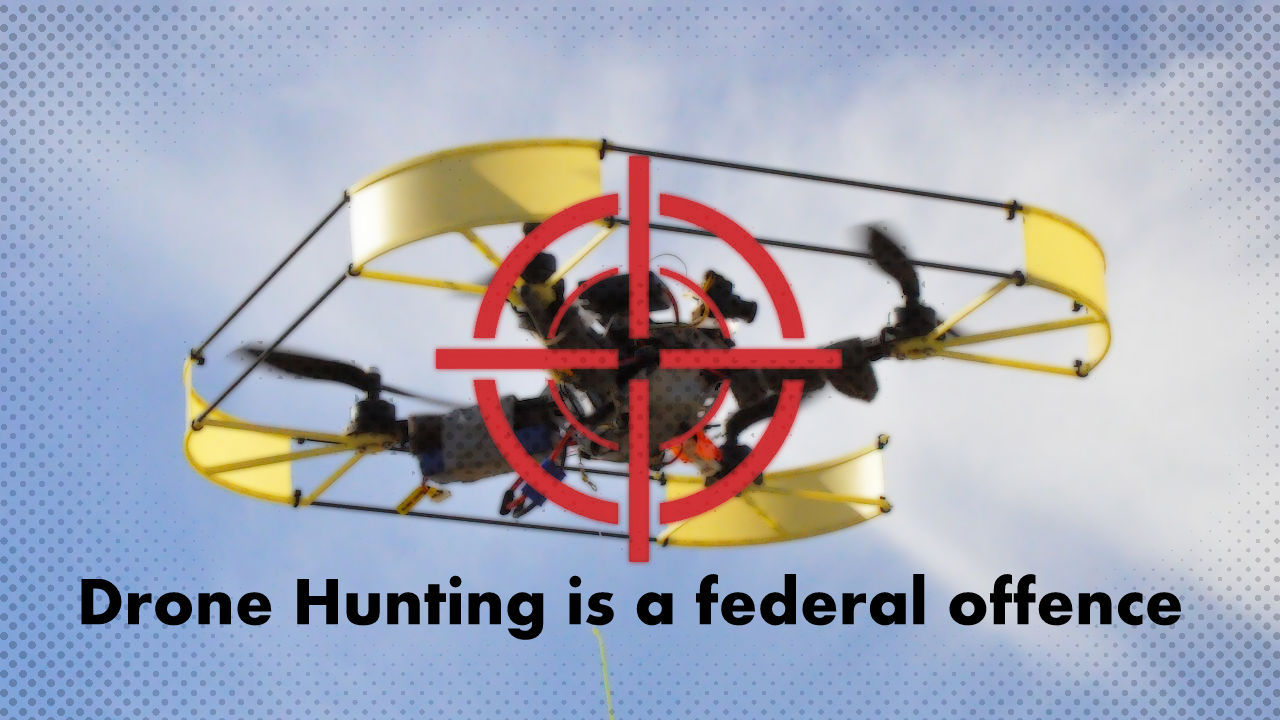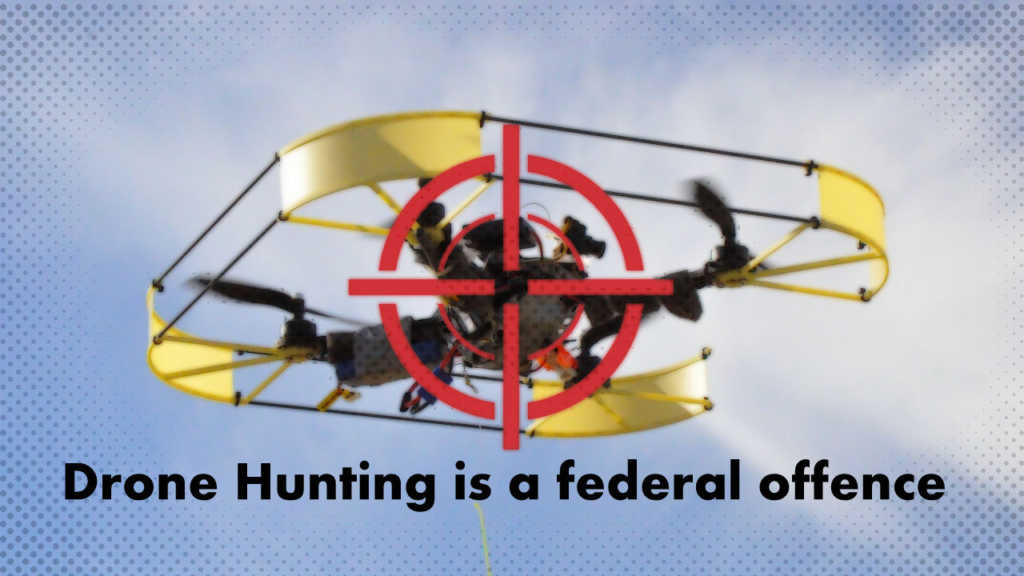 The Gun-firing Drone is already making waves in the US and they appear to be legal as well. So what would you do if you spot a similar drone gun hovering above you, or worse have a face off with one! Would you throw a stone at it, or better if you can shoot it first? Ok, let's SHOOT the drone, but be prepared to deal with the Feds later.
According to the US Federal Law:
Whoever willfully — sets fire to, damages, destroys, disables, or wrecks any aircraft in the special aircraft jurisdiction of the United States or any civil aircraft used, operated, or employed in interstate, overseas, or foreign air commerce;…shall be fined under this title or imprisoned not more than twenty years or both.
And the drones are counted as full-fledged aircraft in the federal law, so you are liable to be arrested if you bring any damage to the drone or any UAV.
The Federal Aviation Administration controls all the airspace. So, if a drone or any flying craft for that matter enters your property, you just have to bear it. And if you are irritated to your limits and are going for your gun, then read the above law again and much carefully this time: "You could end up in jail for 20 years or fine up to a quarter million dollars if you shoot a drone that hasn't harmed you first."
Also Read: Star Wars inspired bigger, better version Millennium Falcon drone
Now a question that you might be itching to ask would be how your personal drone or shooting of one becomes a government matter. Just a few months back, last November, FAA won a legal battle against a professional photographer Raphael Pirker who was shooting a commercial with his drone at the University of Virginia. The case was filed because the drone came too close to buildings, and pedestrians. Finally, the National Transportation Safety Board ruled that drones are to be considered as aircrafts and subjected to FAA regulations.
You can only shoot a drone or a quadcopter if you think it is trying to harm you, maybe by intentionally ramming itself into you or is loaded with any firearm.
It means you can shoot a drone down in an act of self-defence, but not when a crazy guy's RPV is trying to pry into your house. Maybe you can call the local police if you feel uneasy, but you got no right to damage someone's personal property. It's just a drone after all.
Well, normally a drone in the sky is harmless. It might be a kid's toy or an engineer's project. Also, if you get a bad feeling about any robot flying above, you have to not let these robots pester you into shooting them down.
With the advancing technology, new laws have to be created keeping all the possible situations in mind. Meanwhile, you remove the thoughts of destroying your neighbour's irritating and noisy drone.
Get up to 63% off on Amazing Drones at fossBytes Store.
For more updates and interesting stories from fossBytes, subscribe to our newsletter. [newsletter_signup_form id=1]