Finally, with WhatsApp's latest update, Android users can transfer their chats, images, videos, voice messages, and other data to the iPhone via the Move to iOS app.
Traditionally, Android users were generally concerned about their WhatsApp data before going for an iPhone. They ended up using dubious, unauthentic third-party apps, which were not satisfactory but now they don't have to worry.
This new feature is currently rolling out in beta; within a week, all users will get it. This will only work if you run iOS 15.5 on your iPhone and Android 5 or above. 
How does it work?
To begin, You must launch your Move to iOS application for your Android phone and then follow the prompts on the screen. After following the instructions, a code will appear on your iPhone.
Then, you'll be asked by the prompt to type in the code on the screen of your Android phone. You must then press "Continue" and follow the prompts on the screen. After that, you should choose "WhatsApp" on the "Transfer Data" screen.
You can begin the process by pressing "Start" on your Android phone. After that, you will need in order until WhatsApp to create your files to be exported. After the data has been prepared, you can sign out of the Android phone.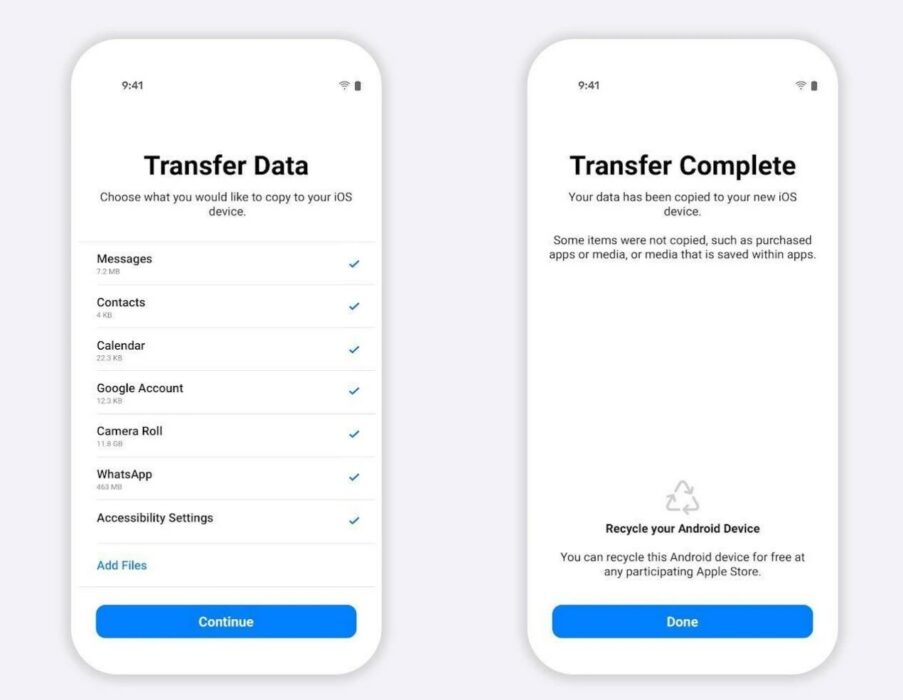 Then, you need to click "Next" to return to the Move to iOS application. Then, click "Continue" to transfer the information from the Android device to the iPhone and wait until Move into iOS to verify that the transfer has been completed.
After that, you must download the latest version of WhatsApp via the App Store and sign in with the same number you used on your previous device. Then, you will be asked to click "Start" to allow the procedure to be completed.
WhatsApp informs you that this procedure is a way to transfer account details, profile image chats, private chats, group chats, and chat history, as well as settings and media. However, we cannot transfer your display name or call history.
What does Mark Zuckerberg say about it?
Meta CEO Mark Zuckerberg also put out a statement saying that "it was a much-requested feature, so WhatsApp has come up with the ability to export all WhatsApp data from Android to iOS while keeping end-to-end encryption.
"We added a switch from iPhone> Android last year, and now we are adding a switch from Android>apple."
The transfer process only works on new or factory reset iPhones. However, this new tool is surely a piece of great news for Android users who now don't have to face the issue of preserving their WhatsApp data before switching to an iPhone.