During its Max conference, Adobe announced updates for its whole suite of apps. The most significant announcement during the conference was the launch of the web version of Adobe Photoshop and Illustrator. Now users will be able to edit all their photos and illustrations on Photoshop online with their web browsers.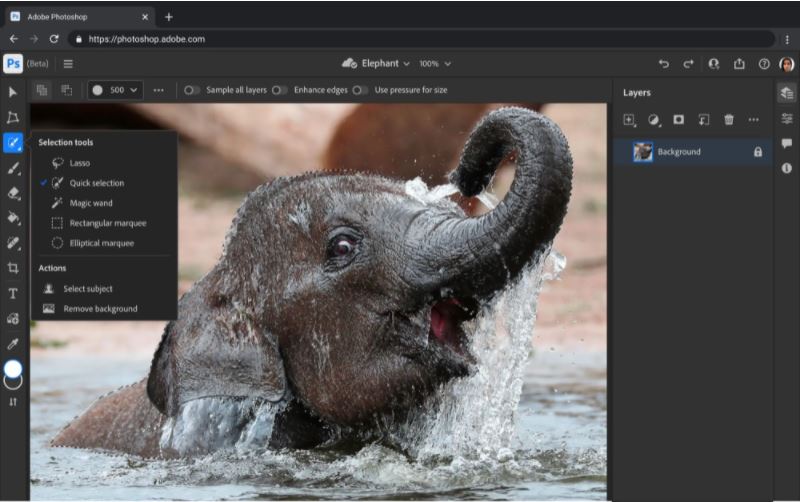 However, Photoshop Web will have limited editing features when compared to the full version like simple layers, selection tools, masking, and more. Users will also be able to share their files through links with their colleagues. Those accessing the files will not need to download any additional software on their device.
The twist in the story
To edit the file online on Photoshop, you will need the Adobe Creative Cloud subscription service. In other words, Photoshop for the web is not going to be a free image editing tool, unlike similar offerings. However, your colleagues will still be able to preview the file even if they aren't a subscriber. There are even options to leave comments and highlight areas that may need editing.
Users can also change the permission settings similar to how you can share your documents on Google Docs either as a public link or just for certain email addresses. The Photoshop web version is in public beta right now. However, Illustrator on the Web will debut as a private beta. According to Adobe, these will be limited to Google Chrome and Microsoft Edge for the time being.