BluRay discs may be an old school thing now, but they are used by many for a variety of purposes. Some might use it for backing up massive amounts of data, maybe, old photos and videos that they no longer want consuming PC's hard drive. Various movies and TV shows still come in BluRay editions and offer top-notch experience in terms of video quality.
But there could be times when you feel the need for cloning your BluRay disc. Maybe, the disc is too old, and you're are afraid that it might stop working someday. Creating a second copy might be helpful sometimes. Duplicating BDs containing movies and TV shows might be beneficial for the users as repeatedly using the disc can degrade it over time.
So, if you're also thinking about creating a copy of your Blu-ray disc, then you can take the help of this useful software called Leawo BluRay Copy that works without any issues for both BluRays and DVDs. In this article, we have given a walk-through of how the software works.
Leawo BlueRay Copy – Duplicate BDs Easily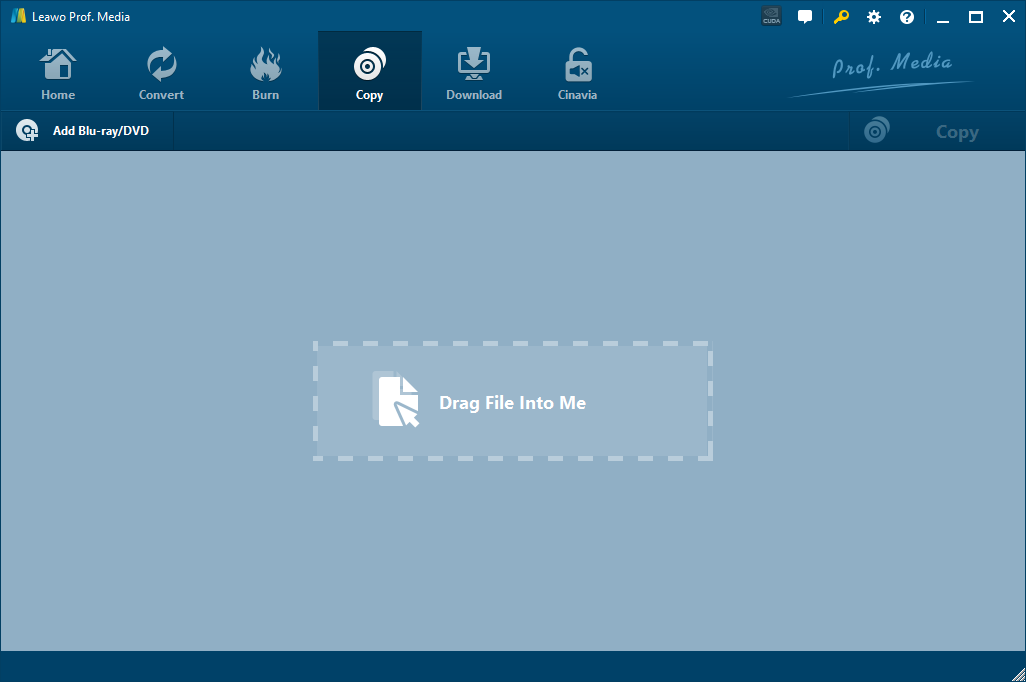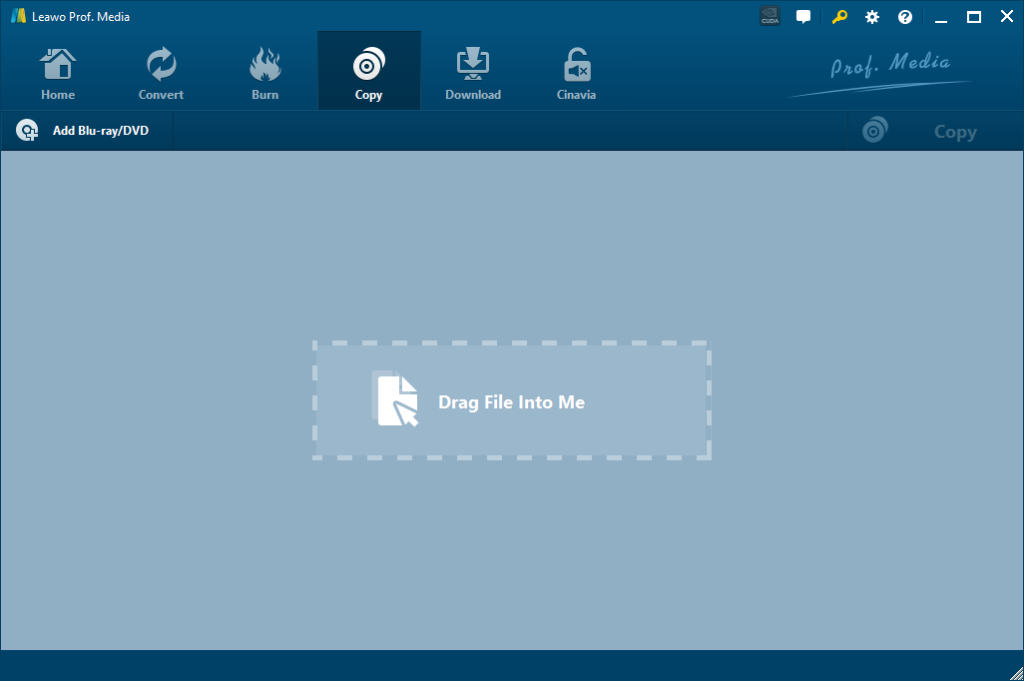 You can start your BD copying regime by downloading the software from Leawo's official website. It appears neat and clean in terms of look and feels, although some user may not prefer the color scheme right away.
Anyway, the setup process is a breeze, and it'll finish in no time. Leawo offers various tools through a single app, so you need to go to the Copy section to get the job done.
Here, you can click on the Add Blue-ray/DVD button to include files directly from an ISO, folder, or disc. Or, you can simply drag your desired file to the app's interface, and it will be recognized automatically.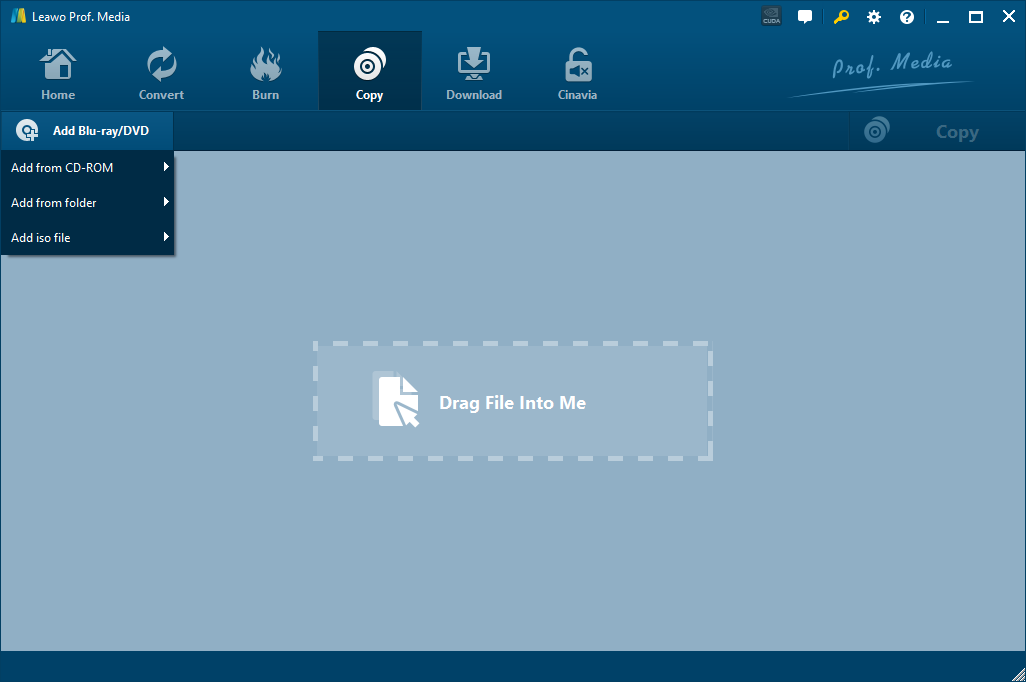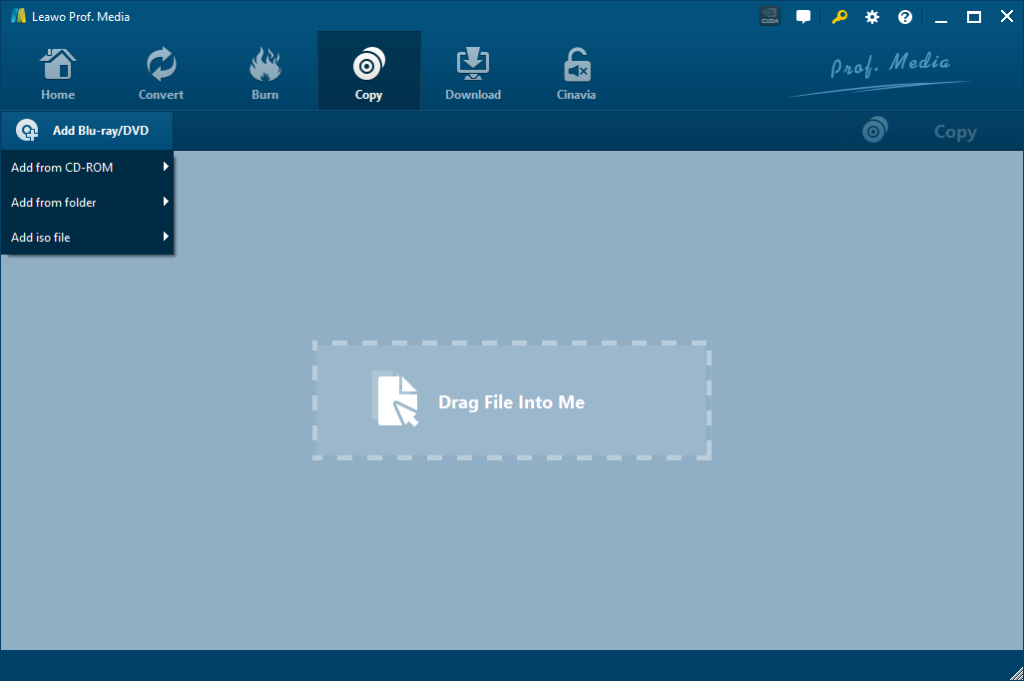 Speaking of the features, BluRay Copy offers 1:1 disc quality and retains all the elements, including audio channels, video dot frame, subtitles, etc. It can be used to quickly backup BD25, BD50, DVD-9, and DVD-5 without losing the quality. The same kind of support is also available for Blu-ray discs with 3D content.
You can choose the above-mentioned disc types after loading the desired files from either a disc or ISO file. Then simply click on 'Copy' after picking a name and required settings.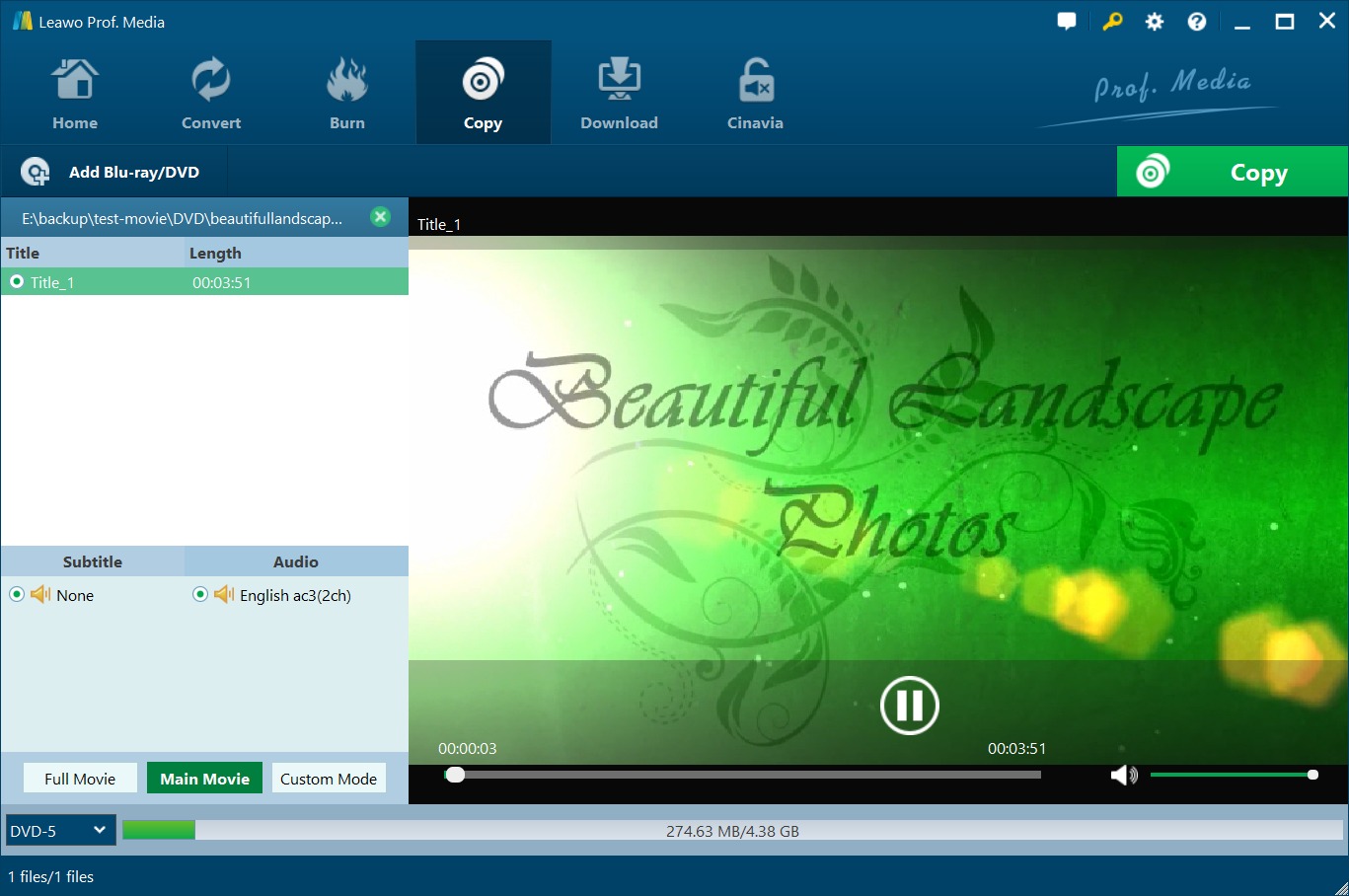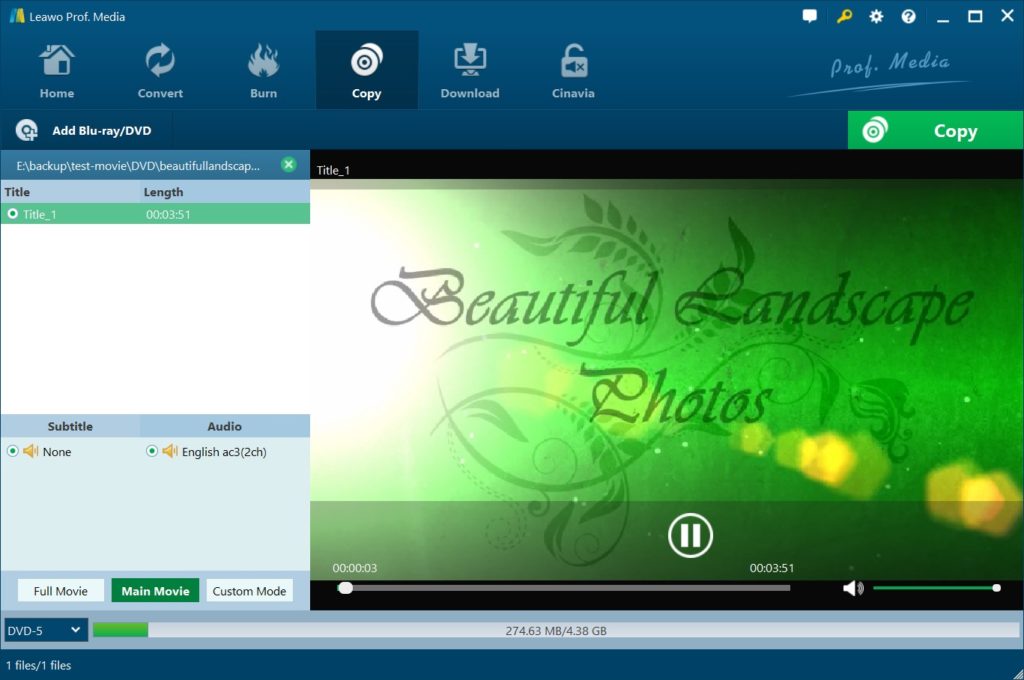 Furthermore, you get a host of customization settings, including the ability to choose the burn engine, disc region code, DVD video mode, etc.
The makers of the software claim it can easily copy data from a source BluRay/DVD to a blank disc or shrink BD50 into BD25 with ease.
While copying data, the software can offer up to 6X higher data transfer speeds making the process buttery smooth. It does so by offering support for GPU acceleration technologies such as Intel Quick Sync, and Nvidia CUDA.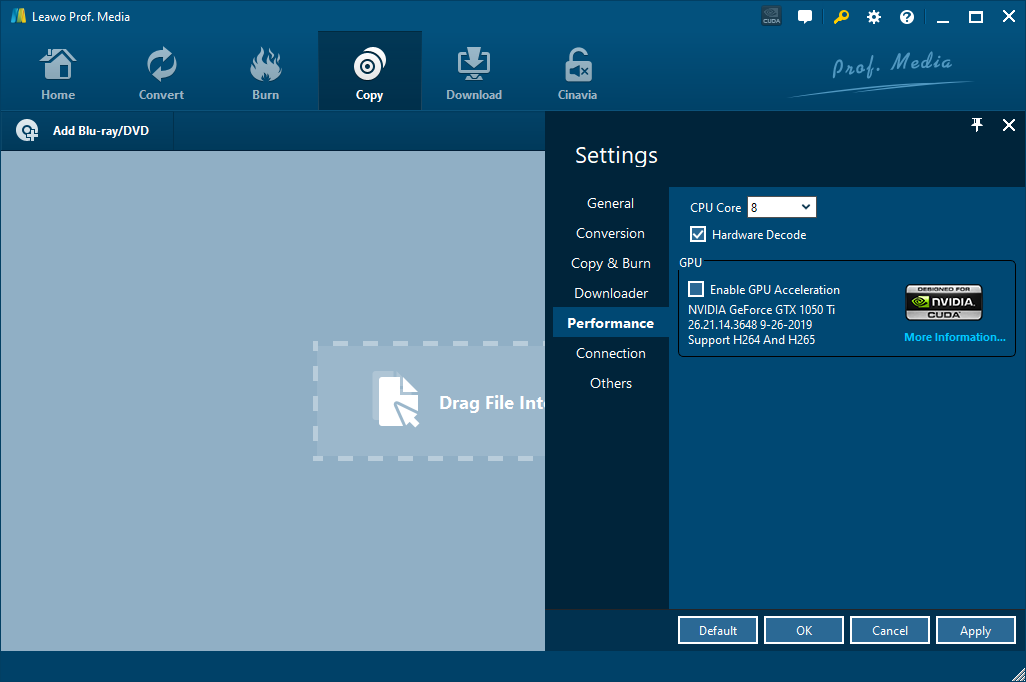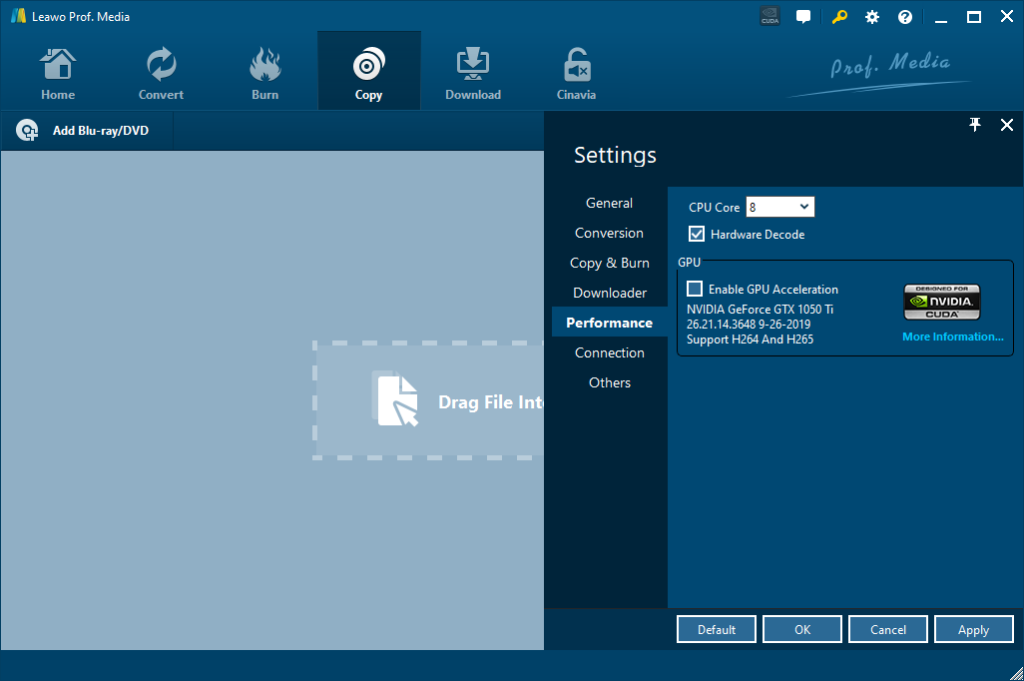 Leawo BluRay Copy is available for both macOS and Windows operating systems. On Windows 10/8/7, it requires a 1 GHz CPU (or faster), 1GB RAM (or higher), more than 25GB of free space, and Nvidia GeForce GTX 250 GPU (or higher) for graphics acceleration.
With that said, you can buy Leawo BluRay Copy for $99.95 with lifetime access, software updates, and free tech support. However, if you want a cheaper option, you can get a 1-year license for $44.95 that offers all the same perks.